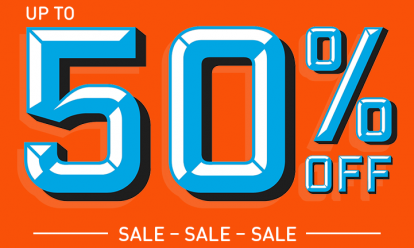 Get covered in our half price Breakdown Cover sale from just £7 a month.* We're the UK's best breakdown provider as voted by Auto Express drivers 2021.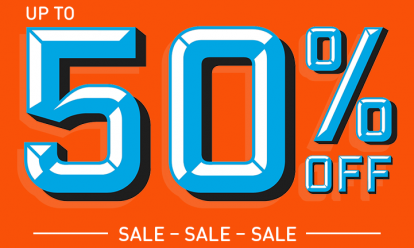 By Jonathan Crouch
Introduction
Between 2014 and 2018, Subaru sold its Impreza 1.6i RC model to bring four wheel drive traction within the affordable reach of family buyers who neither wanted or needed any kind of SUV. It's a conventional Focus-sized family hatch with very unconventional underpinnings, the Symmetrical AWD system paired to a uniquely-configured 1.6-litre petrol Boxer engine. Not a package likely to suit everyone but perfect perhaps for those in search of something that's just that little bit different in this segment.
Models
5dr Family Hatch AWD (1.6 petrol)
History
Let's imagine this: your home's up an unmade track and every year during the colder months, your little family hatchback struggles up it. Sometimes though, it doesn't and you have to abandon the thing at the bottom and walk. With the kids. And the shopping. The obvious answer is to get one of those small SUVs with four-wheel drive, but you haven't done that because you've found that one of those will be very expensive, both to buy and to run. Clunky to drive too - and rather over-the-top for what you actually need. Perhaps what you actually need is something like this - a Subaru Impreza 1.6i RC - a car sold between 2014 and 2018.
As you can see from the picture, this isn't an SUV. It's not even one of those trendy Crossover models you see so often these days, cars that seem to promise 4WD capability but usually don't deliver it. No, for someone in the situation we've just described, this is instead a means of affordable family transport that delivers everything you need - and nothing you don't. It's the only sensibly-priced C-segment model that delivers its power to all four wheels yet, on paper at least, there seem to be few compromises to make for that kind of all-weather capability.
It's not overly expensive, it's tough and durable and, provided you're happy with a five-door hatchback bodystyle, it's just as practical as that comparably-sized ordinary 2WD Focus, Astra or Golf you might have been thinking about. True, there's no diesel engine option and the single 1.6-litre petrol unit you do get doesn't trouble the class front runners in terms of fuel consumption or cleanliness. Still, the running costs are affordable and you get a lot of extra standard features that you'd have to pay more money for if you went for the kind of cars we just mentioned. So, does it all add up as a used buy? That's what we're here to find out.
What You Get
The look of this fourth generation Impreza model will be familiar to those who know their Subarus. In profile, where a solid line runs along the length of the car parallel to the windows, you pick up some of the changes the designers made to try and make this car more spacious inside. The A-pillars were moved 200mm closer to the front for this era of design, which allowed for a sleeker, more aerodynamic shape, emphasised by the subtle wheelarch blisters. Then there are the particularly short front and rear overhangs which Subaru says helped them add 25mm to the wheelbase. Moving back, the more distinctive C-pillar plays its part in what the brand hopes is a purposeful lean-forward stance.
Moving up-front, we mentioned earlier that the A-pillars were moved forward with this generation design. That, along with a higher hip point, makes it easier to get in and out of the car, especially for older folk. Once inside, that same front pillar change gives you a wider field of vision that's further aided by a 60mm lowering of the windowline. Look around you and the emphasis is firmly on durability rather than fashionable design. There's little to surprise and delight here, but you get the feeling it'll probably out-last you.
What You Pay
Please contact us for an exact up-to-date valuation.
What to Look For
The underpinnings of this Impreza are shared with the brand's XV crossover SUV, so it's about as tough as that suggests. Don't go searching for a spare wheel, as the Impreza doesn't come with one, which seems a bit of an omission for a car that proclaims its slippery-road ability. The engine gets top results for durability and the running gear is also bombproof. Keep an eye out for signs of overzealous rough-road action, which usually means hedge scrapes in the paintwork, chewed alloy wheels, dented exhaust boxes and possibly misaligned suspension. The interiors have proven hardwearing, although the dashboard mouldings can creak and rattle.
Replacement Parts
(approx based on a 2016 Impreza 1.6i RC) Parts are pitched a good deal above what you'd expect to fork out for Vauxhall or Ford spares but Subaru counters that you'll need to buy them less often. A replacement headlamp bulb will cost in the region of £10, whilst a wiper blade is around £12-£17. An air filter is around £27, an oil filter is around £7-£14 and a set of rear brake pads is around £43. A front brake disc will cost in the £21-£44 bracket, though pricier brands can cost up to around £60. A rear disc will cost around £83.
On the Road
If for you, the idea of a 'Subaru Impreza' conjures up images of World Rally Championships, Sonic Blue paint, gold wheels and big spoilers, then you're probably no longer target market for this car. The WRX STi model you're thinking of is still made by the Japanese brand but that car long ago lost the 'Impreza' tag, leaving it to this more modest family-orientated offering.
What does remain here though, are two genuine Impreza reliables, namely all-wheel drive and the flat-four 'Boxer' powerplant that we'll start by telling you about. In this case, given that there are no diesels this time round, we're talking of a 114PS 1.6-litre petrol unit that needs a bit of revving but which, when pushed, will deal with the 0-62mph sprint in 12.3s on the way to 115mph in the five-speed manual model. These figures change only slightly to 12.6s and 111mph if you opt for the 'Lineartronic' CVT automatic version.
Onto this car's other more important unique attribute, its 'Symmetrical AWD system' a package the brand has been perfecting since 1972. No other family hatchback in this class offers 4x4 traction and it's even a very rare feature to find in affordable compact Crossover models. Even better, this is a 'proper' four-wheel drive layout - by which I mean a set-up that constantly shunts power to each wheel, rather than, as with cheaper systems, simply reacting when the front wheels slip.
Overall
This car's buying proposition will depend on your perspective. Before it arrived, those wanting or needing all-wheel drive in a family-sized car and not able to spend serious money on the cheapest 4WD Crossovers or compact SUVs were limited to the crudity of clunky off roaders from budget brands. This Subaru is a much more palatable option, priced directly against mainstream Focus-sized family hatches but, with 4WD and a lot more equipment included, offering much more as part of the deal.
So what if it's a non-conformist choice with a cabin that fights the fashionable trends and a distinctive Boxer engine spinning away beneath the bonnet? What matters is that ultimately, there's nothing else quite like it.