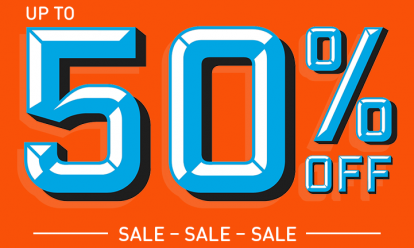 Get covered in our half price Breakdown Cover sale from just £7 a month.* We're the UK's best breakdown provider as voted by Auto Express drivers 2021.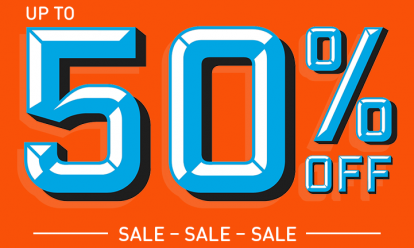 By Jonathan Crouch
Introduction
Wouldn't it be nice to find a properly capable compact SUV? A car that could walk the walk as well as talking the talk? A car like this one, Subaru's fourth generation Forester. It was launched in 2013, but the version we're looking at here as a potential used car buy is the improved version of this design, introduced in 2015 with minor styling revisions and much improved interior connectivity.
Everything about this design seems to be nicely balanced, from the shape and positioning of its unique 'Boxer' engines to the shape and positioning of its intended clientele. People who want something fashionable, but don't need to make a fashion statement. People who want something tough and rugged, but don't need to tackle the Rubicon Trail. So the smarter styling inside and out will go down as well as the Symmetrical All-Wheel-Drive system and the X-Mode off road technology. It's all been very carefully thought out.
Models
5dr SUV (2.0 petrol. 2.0 diesel [X, XE, XE Premium, XC, XC Premium, XT])
History
Some cars command almost unquestioning customer loyalty - and this is one of them, Subaru's Forester. It's a car with a blend of qualities that loyal buyers will tell you they can't really find replicated in quite the same way anywhere else. So, just as there are performance sportscars but only one Porsche 911 and there are luxury 4x4s but only one Range Rover, so this car commands a small but unique position as an all-wheel drive stepping stone between 4x4 estate and fully-fledged compact SUV ownership.
But hold on, isn't that simply a definition for what the modernday market defines as a 'Crossover', cars like Nissan's Qashqai, Peugeot's 3008 and Mitsubishi's ASX? Well no not really. All of these models bring with them the faint feel of style over substance. Nothing wrong with that of course, if it's what you want. Subaru even satisfies these people with their neatly packaged XV model. But it isn't really Foresting territory. You buy this car for what it does, not for what it says about you. Talk to almost any Forester owner and they'll tell you of times when they cruised past other similar vehicles that came unstuck when the going got tough. They'll tell you that nothing ever fell off. That nothing ever went wrong. And that nothing would persuade them to buy anything else.
Which would be great for Subaru's UK importers if there were a lot of these kinds of people. But there aren't. Since the original launch of this model way back in 1997, it's remained a small niche choice amongst rural buyers who often still think of it as the kind of car it was in its first two generations of life - a kind of rough road estate. That appeal was subtly tweaked in third generation form to create something more Freelander or RAV4-like, an approach further refined by this MK4 model, a car launched here in the Summer of 2012 with more space and technology, plus a wider range of engines, then updated in early 2015 with a Lineartronic auto gearbox option, more efficient emissions and a higher quality interior. That's the version we look at here as a prospective used buy. It sold until a more heavily revised fourth generation model was launched in the Spring of 2016.
What You Get
Otherwise, the recipe wasn't much changed over that of the original version of this fourth generation car. It's a fairly good looking thing but it's no head turner. The interior has come on leaps and bounds though, with Subaru wisely investing in the 'touch points' such as the steering wheel, handbrake and gear shift, while optimising the switchgear feel of all other controls. Those of you who remember Subaru interiors feeling about as plush as a Photo-Me booth will appreciate the use of higher grade materials on the dashboard, the centre console and doors.
There's certainly plenty of room in a smarter cabin than you might expect. Whereas earlier Forester models had found themselves to be out-classed by cars like the Toyota RAV4, the Honda CR-V, the Land Rover Freelander and the Nissan X-TRAIL when it came to interior packaging, this MK4 model was able to compete on far more equal terms with small SUVs of this kind when it came to cabin quality. It certainly feels spacious, thanks to a 23mm increase in rear legroom and the designers' decision to move the base of the A-pillar 200mm forward, improving visibility and creating a sense of spaciousness for front seat occupants. The overall width of the cabin grew too for MK4 model buyers, up 20mm to 1,540mm, increasing the distance between the driver and front passenger seat to bring about best-in-class shoulder room and elbow space. And with this fourth generation version, buyers got 12% more boot space, total capacity up from 450 to 505-litres. When the rear seats are folded down, boot space increases to 1,592-litres, giving an immensely usable area. Original buyers also got the option of a powered tailgate - though it's painfully slow to operate.
What You Pay
Please contact us for an exact up-to-date valuation.
What to Look For
You are joking, right? In all seriousness, very little goes wrong with the Subaru Forester. In 2011, Warranty Direct named it the fourth most reliable SUV you could buy, this car being pipped only by three similar Japanese competitors, Honda's HR-V and CR-V models, plus the Suzuki Grand Vitara. Look for signs of over-zealous off-road action which usually means hedge scrapes in the paintwork, chewed alloy wheels, dented exhaust boxes and possibly misaligned suspension.The interiors have proven hardwearing, although the dashboard mouldings can creak and rattle.
Replacement Parts
(approx based on a 2014 Forester 2.0 diesel) Parts are pitched a good deal above what you'd expect to fork out for Vauxhall or Ford spares but Subaru counters that you'll need to buy them less often. A replacement headlamp unit will cost in the region of £285, whilst an exhaust is around £450. Tyres are around £100 a corner.
On the Road
You get the choice of three engines. There's a normally aspirated 150PS 2.0-litre petrol which is the same unit you'll find in the brand's XV crossover model and doesn't really show the Forester at its best. It's a perfectly serviceable flat-four, but it struggles a bit to shift a heavily-laden car. Better fun can be had with the turbocharged 2.0-litre which is in fact a completely different engine, effectively being a blown version of the unit found in the Subaru BRZ sports coupe and its Toyota GT86 sibling. Finally, there's the 150PS flat four turbodiesel that most will choose, the powerplant that is probably the best fit for this Forester.
There's a lot to like about the diesel and most buyers will be entirely happy with it. It's a fairly willing engine and with 350Nm of torque available from just 1,600rpm, it feels agreeably strong. It's mated only to a six-speed manual transmission though. The 240PS turbo petrol engine is a peach, getting to 62mph in just 7.5 seconds and running on to a top speed of 137mph. The addition of a turbo makes it feel so much brawnier than the breathless lump in the BRZ and the Lineartronic CVT transmission is paired with X-Mode, a whole suite of electronics designed to get the best traction off road. On tarmac, the body control is excellent even when taking liberties in corners and visibility is excellent. The steering could use a little more feel but that's a minor gripe. Here was a very credible rival to Mazda's CX-5 for the title of best handling SUV.
Overall
This improved fourth generation Subaru Forester represents a lot for the money and the infotainment improvements made it feel more up-market inside. It's a car that can cut it off road and one which still delivers all the safety equipment you could ask for on-tarmac, whether you choose the rugged diesel engine or the lusty turbocharged petrol unit. We're less enthusiastic about the unremarkable normally-aspirated petrol unit though.
Overall, the good thing about this MK4 model Forester is that it isn't trying to be a BMW X3 or an Audi Q5. It plays an entirely different game and in that, it's a class act. Look for a lightly-used example that's been serviced on the button and you really can't go far wrong.