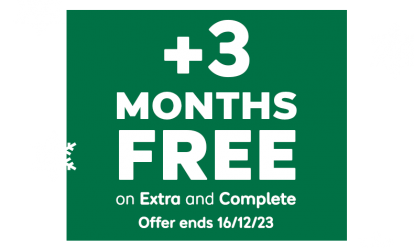 With 12 months of cover, new customers get an extra 3 months for free*.
*Added after 12 months, excludes Basic cover. New customers only. Ends 16/12/23, 7am.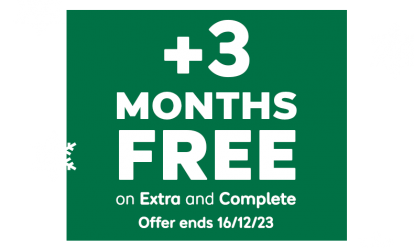 smart is making electric mobility more attractive and proof is found in the form of this fortwo EQ electric drive citycar. Jonathan Crouch checks it out.
Ten Second Review
If ever there was a car that was a perfect fit for electric propulsion, it's a smart fortwo, now only available in Zero Emissions form. Tiny, lightweight and geared to the urban environment, this was one of the very earliest electric cars offered and in its latest EQ form, gets a standard on-board charger for quicker battery replenishment. For urban folk, it's still one of the very best options in this part of the market.
Background
The internal combustion engine has been the linchpin of the automotive industry from the word go and it's hard to envisage a time when it won't be. We've come a long way together after all. The problem, as you've probably heard, is one of pollution, greenhouse effects, rising sea levels, melting icecaps and sweaty polar bears. The internal combustion engine, it transpires, isn't the most environmentally friendly of man's creations, not when used on the vast and expanding scale it is today.
So what's the alternative? The simple answer is that we don't have a viable one, yet. Although cars like the smart fortwo EQ are attempting to change that. smart has been offering battery-powered versions of this model for a decade now and this, as you might expect, is the most sophisticated one yet.
Driving Experience
Around town, this smart's driving characteristics are as agile and lively as ever, aided by an ultra-small turning circle of just 6.95 metres. And on the open road? Well how does the thought of 0-60 in 4.8 seconds grab you? Okay, it's 60km/h but, thanks to 160Nm of torque in something this light, it's still respectably quick. 0-62mph takes 11.5s on the way to 81mph flat out. It's certainly brisk enough to be able to sidestep the brake pedal and catapult the little fortwo off the line. That it does so without anything in the way of engine noise is even more impressive, the merest whirr of the uprated 60kW (82hp) electric motor accompanying a scarcely perceptible whine from the one-speed transmission. It's all very serene and makes city driving rather stress free. On the highway, you can theoretically reach a 81mph maximum, but this does rather chew the battery's range which, when driven a bit more sedately, can be eked out to up to 100 miles. An indicator on the dashboard lets you know how efficiently you're driving. Needless to say, you'll be tempted to gun it everywhere. It's too much fun not to.
With all of the batteries mounted in the sandwich floor, the fortwo electric drive has an admirably low centre of gravity and probably corners better than its petrol sibling. The lithium-ion battery's underfloor position is both thermally stable and good for crash protection.
Design and Build
As with any other smart fortwo, the EQ electric drive model feels tightly screwed together and looks good. Whether you opt for coupe or cabrio, it's still an arresting little thing. The cabin features as many quirky touches as you can stomach and it's good to see smart pushing the boat out a bit with colours and textures.
There's even a bit more luggage space than the previous generation model could offer, the fixed-top version boasting a capacity of 260-litres to the parcel shelf and 350-litres when stacked to the roof. The two-piece tailgate with its separately-opening glass window is wide-opening and the bottom part is strong enough for you to sit on it during, say, carboot sales. If you need more interior room, smart also now offers this electric drive variant with the five-door forfour bodyshape.
All but the most freakishly tall should fit in to this fortwo with no headroom issues. This battery-powered variant comes with additional dashboard instruments which show a power meter and battery status display. Overall, the fortwo now feels like a Mercedes-Benz product rather than something hurriedly inherited.
Market and Model
There are two trim levels on offer to smart fortwo EQ customers - 'premium' and 'exclusive'. The base 'premium' version costs around £22,000. That puts this smart against tough competition. An all-electric Renault ZOE would cost more - but would give you more interior space - but obviously, it wouldn't be as small and nippy as this fortwo. Smart also offers a cabrio variant at a premium of around £2,400. There's also a five-door smart forfour EQ model.
With the "smart control" app that comes with the car, lots of electric drive information can be accessed via smartphone, tablet or PC and functions such as pre-entry climate control or intelligent charging can be conveniently controlled remotely. This improved model has more operating options than its predecessor. For example, two programmable departure times mean that intelligent charging and pre-entry climate control do not always need to be re-set for frequent journeys.
Options include a 'winter package' with a heated steering wheel and the 'electric drive design' package that gives the vehicle an expressive look with tridion safety cell and door mirror caps painted in exclusive electric green. There's also the smart BRABUS tailor made individualisation programme for more bespoke wishes.
Were I a purchaser, I'd want to talk to my smart retailer about the cost of adding a wall charging box at home to decrease the total charging time from seven to six hours.
Cost of Ownership
Once you've found the upfront list price of this car, the savings just keep coming. So there are no road tax charges to pay, no congestion charges, no bridge tolls, very low maintenance costs, tiny company car tax levies and only the cost of your electricity to pay, variable of course based on your supplier and the time of day you charge. The 96-cell lithium-ion battery is coupled with a - now standard - 22 kW on-board charger, meaning that charging can take less than 40 minutes (from 10 to 80% charge) using a rapid charger, and can be charged in less than six hours using a home wall box.
To give you some idea of electricity costs here, smart reckons that owners will be shelling out an average of between £1.60 to £2.40 in electricity charges every sixty miles or so, meaning that 6,000 miles would cost you only around £250 in 'fuel'. And, as long as you're buying your electricity from a renewable source, a warm and fuzzy green conscience comes as part of the deal. There's a three year warranty as standard, which you can extend to five years if you wish.
With the "smart control" app, the charging process can be conveniently monitored remotely, the app also including many more functions such as intelligent charging.
Summary
The smart EQ fortwo is a charming piece of electric drive technology that works extremely well, drives nicely and seems a perfect technological fit. It's far more convincing than Nissan's LEAF at doing the citycar thing and makes some other electric vehicles seem a generation or so behind. In short, it just works.
A wider network of recharging points in car parks and service stations would be needed for vehicles like the smart electric drive to really take off. That and further incentives to make electric cars more attractive to consumers. This smart appears to have the basics just about right though, and in urban areas particularly, it makes real sense.