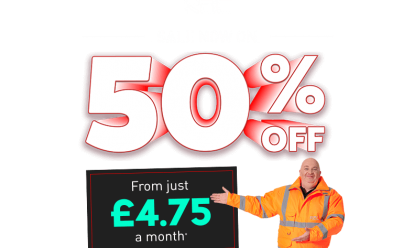 Get covered in our half price Breakdown Cover sale from just £4.75 a month.* We're the UK's best breakdown provider as voted by Auto Express drivers 2021.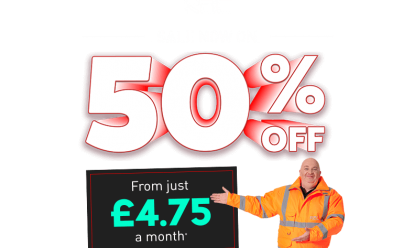 By Andy Enright
Introduction
A string of hard winters has not only sent demand for winter tyres through the roof, it's also spiked a demand for all-wheel drive cars. Small SUVs remain as popular as ever, but the four-wheel drive estate has enjoyed a resurgence. Most will associate this sort of vehicle with hefty contenders like the Audi Allroad and the Volvo XC70, but if you don't need quite such heavyweight tackle, Skoda has something that's discreet, capable and efficient in the shape of its Octavia Scout.
Amid all the press plaudits for Skoda's admittedly excellent Yeti, the Octavia Scout has quietly been selling very well and it makes an interesting used buy. Here's what to look for when it comes to the preferable post-2009 facelifted first generation models.
Models
5dr estate (1.8 petrol, 2.0 diesel)
History
Skoda has long offered an all-wheel drive version of their Octavia estate but in 2007, they decided to go a step further with this Scout model and give buyers something more suited to venturing very slightly further into the rough. It's the improved facelifted version we're looking at here, equipped with the better fourth generation Haldex clutch system also fitted on the standard Octavia 4x4 estate.
The 2009 changes gave the Octavia a bit more about it, thanks to its more imposing grille, topped with a thick band of chrome. Substantial headlamps flank it to form a band across the nose that sits above restyled bumpers. Moving backwards, there are revised side mouldings, while smarter C-shaped light clusters adorn the rear. Overall, this remains a solid-looking, nicely sculpted car with more than a hint of Volvo in its design make-up: perfect then, for that older target market.
What You Get
Most potential buyers should think this car a handsome thing, with a redesigned front grille and revised bumpers at front and rear that tack another centimetre to the overall length. Protective strips on the wheel housings and body-coloured side mouldings help keep your Scout looking fresh, as do the profiled door sills, the front pair having the 'Scout' badge engraved on them. A toughened sump guard aims to prevent expensive under-body knocks. In contrast, the smart alloy wheels are an unashamed lifestyle concession but no worse looking for it, as are the polished steel dual exhaust pipes.
As with all Octavia estates, the wheel at each corner stance hints at very good packaging. It's no mere impression either, as there's a massive 1,655-litres of space available and even with the seats fixed into place, there's 605-litres available to stuff with bags. The interior also benefits from a Jumbo box under the front armrest and upholstery exclusive to this model. There's even a passenger hand grip on the dashboard to help brace when tackling steep descents. The load bay is not only large but also sensibly shaped. Instead of the wheelarch intrusion that so many estate models suffer, the Octavia Estate features a large, flat load space, carpeted and trimmed with rails so that heavy items can be slid into place.
What You Pay
Please contact us for an exact up-to-date valuation.
What to Look For
The updated Octavia Scout has seen a number of the reliability issues that niggled with earlier cars such as water leaks, dual mass flywheel problems, suspension alignment issues and computer display woes all rectified. As such it's a fairly easy car to recommend as a used buy. You'll need to check the underside carefully to make sure the exhaust system and suspension haven't been damaged by over-enthusiastic green laning. The front paintwork is also rather susceptible to stone chipping. Other than that, look for slow heating systems especially on the diesel cars. In cold weather, the washer nozzles also tend to freeze so go large on the grade of your screenwash.
Replacement Parts
(Estimated prices, based on a 2009 Octavia Scout 2.0) An alternator will set you back around £375 and a clutch approximately £200, making these parts of the Skoda ownership experience as upmarket as Volkswagen claim. Front brake pads are a reassuring £50 a pair, whilst a starter motor is around £135.
On the Road
Although Skoda is keen to tell us that this Scout's ground clearance is a full 40mm higher than that of the standard Octavia estate and 17mm higher than the 4x4 version of that car, it's worth putting this figure into some sort of frame of reference. With 179mm of draught beneath its underbelly, the Skoda is still some way off something like a Toyota RAV4 (191mm), a Volvo XC70 (200mm), a Subaru Forester (205mm) or even an Audi A4 Allroad (180mm). Therefore it's probably best not to attempt to tackle deeply rutted tracks in the Scout. Instead, if you aim it at land that's a little more even, it'll do just fine. Much of a car's off-road capability is, in fact, down to the tyres and merely changing the rubber for more aggressive tread patterns will be the biggest advantage you could give the Scout when negotiating trails.
Unlike some rivals (but just like the ordinary Octavia 4x4), the Skoda Octavia Scout features a permanently available all-wheel drive system. This doesn't mean that the car runs in all-wheel drive mode all of the time: merely that its functioning is completely transparent. You don't need to press any buttons or manhandle any levers inside the car to switch to four driven wheels. In normal operating conditions, 100 per cent of the drive is directed to the front pair of wheels but as soon as the fourth generation Haldex coupling system detects any slippage, a proportion of drive is shared with the rear wheels to offer improved grip. In fact, this revised system can transfer as much as 86% of the torque to a single wheel. Full integration with the traction and braking systems mean there's not the tiresome loading of the steering that many 4x4 vehicles suffer from during parking manoeuvres.
The 2.0-litre TDI 140 model remains the pick of the Scout pack and this engine has demonstrated in the standard Octavia that it can be a surprisingly entertaining unit. With 320Nm of torque to call upon, the 2.0 litre TDI surges through 60mph in just over ten seconds and runs on to a top speed of around 122mph. The 1.8-litre petrol alternative is less popular with just 250Nm of pulling power, but it's a likeable engine, with seamless turbo urge that takes you to sixty from rest in 8.4s on the way to 131mph.
Overall
The Skoda Octavia Scout makes a great used buy. You might struggle to find a 1.8-litre petrol car as they're very thin on the ground, but the 2.0-litre diesel is the better engine and these aren't hard to find. Pricing can be very variable depending on the way the car has been used.
Overall though, it's well worth holding out for a later post-2009 first generation Scout model of the kind we've been looking at here with its smarter looks and updated mechanicals. Get a good one and you'll get all the benefits of compact SUV motoring - without any of the compact SUV downsides.