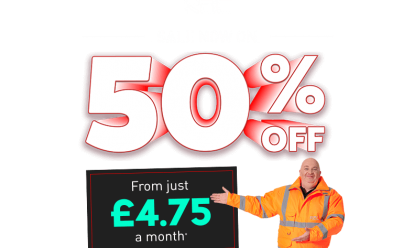 Get covered in our half price Breakdown Cover sale from just £4.75 a month.* We're the UK's best breakdown provider as voted by Auto Express drivers 2021.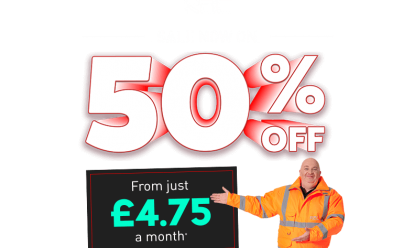 By Jonathan Crouch
Introduction
In 2020, Renault's fourth generation Megane family hatchback became a smarter proposition - in more ways than one. If you're shopping for something Focus or Astra-shaped in this segment from the 2020-2022 period, it'll probably no longer be one of the first cars you'll immediately think of, but this updated MK4 model was clever, sensible and very good looking, especially in Sport Tourer estate guise. The Megane is better equipped for the money than most of its rivals in this period - and there's the option of a clever E-TECH Plug-in hybrid powertrain should you want it. Let's check this updated post-2020-era MK4 Megane out as a used buy.
Models
5-door hatchback / Sport Tourer estate - 1.3, 1.8 [petrol] / 1.5 [diesel] [Iconic, RS Line, RS]
History
Ordinary family cars can no longer be. well, ordinary. People want polish these days, a smarter feel and hi-tech features that make them feel pampered and premium. Which means that in the Focus-sized family hatchback segment, they may well find themselves looking at models like this one, Renault's fourth generation Megane. This MK4 model was first introduced back in 2016, but in late 2020, Renault treated it to a significant facelift, creating the car we're going to look at here.
The first Megane actually pre-dates the Ford Focus, announced back in 1995 and shortly afterwards siring the successful Scenic MPV. Since then, by 2020, seven million Meganes over four different generations had been sold worldwide and the range had broadened to include a family of models, including a Sport Tourer estate variant and R.S. high-performance versions long regarded as benchmark hot-hatchbacks.
The second generation version of 2002 was angular and interesting, but its underpinnings, carried forward into a third generation variant which sold between 2009 and 2016, were allowed to hang on far too long. This fourth generation car represented something of a fresh start, with a brand new CMF platform, striking looks and a much classier cabin. It didn't made much sales headway though, in a family hatch market committed either to class favourites or a switch into family SUVs like Renault's own Kadjar.
So in 2020, the brand subjected this Megane to a widespread package of changes in order return it to the radars of possible customers. There was a smarter look, more sophisticated screen tech in a revamped interior, some new autonomous driving technology and the option of the Plug-in hybrid E-TECH powerplant. But it was all to no avail and the MK4 Megane vanished from the price lists in Spring 2022.
What You Get
Though this fourth generation Megane first went on sale back in 2016, it's entirely possible that you may not be especially familiar with it, given its relative scarcity on British roads. In which case, you'll come fresh to this MK4 model's rather eye-catching looks, with its clever use of lighting effects, complemented on hatch variants and the Sport Tourer estate version by a low-slung stance and a wide track.
If you happen to be familiar with the original version of this fourth generation design, you'll notice a few detail changes with this '20-plate-era version upon close-up inspection. The restyled bumper incorporates smarter corner cut-outs. And there's a revised lower grille that's chrome-trimmed on base 'Iconic' models but sportier-looking on the plusher 'R.S. Line' variant thanks to a F1-style full-width lower front blade. As for the lights, well indicators were incorporated into the distinctive C-shaped front daytime running lamps. And all models got the brand's full-LED 'Pure Vision' headlights, the beam range of which had been increased by 30%.
Up front inside, this updated model got a bit more of a premium ambiance, thanks to upgraded trim and upholstery and little extra touches like 8-colour ambient lighting and a rim-less electrochrome rear view mirror. Perhaps more significantly, Renault had listened to commentators like us and separated out the ventilation controls from the central touchscreen. Which, like the display provided for the instruments, could in this updated model be bigger. Plusher variants got a smart portrait-format 9.3-inch 'EasyLink' centre screen. While through the 3-spoke leather-stitched steering wheel, you view a 10-inch Driver Information Display with customisable virtual dials. With base 'Iconic' trim, both screen are 7-inches in size. Tom Tom Navigation was provided across the line-up, as was 'Apple CarPlay'/'Android Auto' smartphone integration. And nice touches include the fact that, unlike a lot of other cars in this class, front seat lumbar support came as standard. You'll also like the way that the lovely door trim-mounted lighting strip changes whenever you change the cabin ambient lighting shade.
And in the back? Well we had quite high expectations here, given this fourth generation model's relatively lengthy wheelbase and the fact that it's one of the widest cars in its class. In the event, accommodation here is quite tight, despite Renault's insistence that there's more shoulder room than most rivals can offer.
Lift the tailgate and you'll find that the opening is a good square shape but that this high sill will make it a little awkward to get heavier items in. Inside, the space you get varies quite a bit, not only with body shape but also with the powerplant you've chosen to fit up front. With a conventional TCe 140 petrol engine, the standard hatch offers 473-litres - it's 563-litres with the Sport Tourer estate. With the dCi 115 diesel fitted, the standard hatch offers 394-litres - or 504-litres with the estate. With the E-TECH Plug-in hybrid powertrain installed, cargo space falls significantly - by 116-litres over the TCe petrol unit, which means that in the E-TECH Sport Tourer estate, you'll have 447-litres to play with.
Folding the 60/40-split rear bench (in this Sport Tourer model, that's done with useful side cargo wall catches) reveals a substantially larger load area of course, though it's a pity that the seats don't fold quite flat. The E-TECH Plug-in Sport Tourer offers 1,408-litres of total capacity. For reference, that's a significant 290-litres more than you'd get if you chosen this PHEV drivetrain with Renault's slightly pricier Captur small SUV. With any petrol-powered Megane Sport Tourer equipped to base 'Iconic'-spec trim (including the E-TECH variant), you get a fold-flat front passenger seat which, when pushed forward, gives you the longest load area in the segment, around 2.8-metres. The more heavily bolstered sports seats you get with 'R.S. Line' trim don't allow for this feature.
What You Pay
We'll quote prices here for the hatch body shape; the alternative Sport Tourer estate commands a premium of around £800. Prices for this MK4 Megane in facelifted post-'20-era form start at around £15,850 (around £17,850 retail), which gets you a 1.3-litre TCe on a '20-plate with base 'Iconic' trim, with values rising to around £18,000 for one of the last '21-plate models. For the 1.5 dCi diesel unit, prices start from around £14,900 (around £16,900 retail) with base 'Iconic' trim on a '20-plate, with values rising to around £16,250 (around £18,250 retail) for a late '21-plate car.
The rare Megane RS 300 hot hatch in this facelifted form starts on a '20-plate in standard form from around £25,450 (around £27,750 retail), with values rising to around £26,900 (around £29,250 retail) for a late '21-plate car. Add a premium of around £2,700 for the track-spec 'Trophy' variant. All quoted values are sourced through industry experts cap hpi. Click here for a free valuation.
What to Look For
Most of the owners we surveyed seemed very happy with this MK4 Megane. There were a few of the usual issues with DPF diesel particulate filters getting clogged up; this might happen if the car you're looking at has only mainly been used for urban journeys. We did come across a few other issues. In one case, there was a fuel line leak. Otherwise, it's just the usual things; check the inside for signs of child damage, inspect the alloy rims for scratches and insist on a full service history.
Replacement Parts
(approx based on a 2020 Megane 1.5 dCi 95 - Ex Vat) An oil filter is in the £6-£13 bracket. Front brake pads cost in the £16 to £30 bracket; rears in the £11-£40 bracket. Front brake discs cost in the £51 to £107 bracket . A front halogen headlamp is around £209-£249. A rear lamp costs around £133. A pair of wiper blades is around £25. And a pollen filter is in the £20 to £27 bracket. A water pump is around £50-£92. A thermostat is around £70-£78.
On the Road
So what's it like on the move? Well, as ever with a Megane, there's quite a difference between the sporting Renaultsport-tuned models and the more mainstream variants that most customers choose. These are relatively softly sprung, with steering tuned for comfort rather than engaging drive dynamics, though Renault sharpened it up a little as part of the facelift changes made here. To feel that, you've got to play around a little with the driving mode settings, which alter steering feel, throttle response, stability control settings and auto gearchange timings to suit the way you want to drive. With this facelifted model, the 'Comfort' mode gained lighter steering feel, while in 'Sport', the steering got 25% firmer and the engine mapping offered up to 25% more torque for what was supposed to be a more dynamic drive. In truth, there isn't really much about mainstream Meganes that delivers that. By 2020, Renault had banished the more powerful engines from the range: only the 300hp 1.8-litre petrol unit used in the separate Megane R.S. hot hatch remained.
Otherwise the conventional part of the engine line-up was by 2020 based entirely on just two powerplants, both four cylinder units. There's either a 1.3-litre petrol TCe 140 powertrain with 140hp. Or a 1.5-litre Blue dCi diesel with 115hp. In both cases, customers choose between a 6-speed manual gearbox or a 7-speed dual clutch auto. The other engine option is the rather interesting E-TECH Plug-in hybrid 160hp petrol powerplant. This sees a 1.6-litre petrol engine mated to two electric motors powered by a 9.8kWh, 400V battery that allows a range of about 30 miles. There's an unusual clutchless auto transmission that works with three drive modes - all-electric 'Pure' (which can be locked in with a fascia 'EV' button), combustion-powered 'Sport' and 'My Sense' (which is a hybrid setting engineered to use both power sources most efficiently). Just how efficient a combination this can be is referenced by this PHEV derivative's official WLTP-rated figures - up to 217.3mpg on the combined cycle and up to 30g/km of CO2.
Overall
This Megane model line's position by 2020 would doubtless have been better if Renault hadn't ignored it quite so much in its turn-of-the-century drive towards electrification. So it's perhaps appropriate that this Gallic hatch's position was with this facelifted MK4 range, significantly improved by a dose of the electrification that development drive produced. We think the E-TECH Plug-in Hybrid variant is a genuinely under-rated and very complete family car.
But it was a rare sight on our roads, as were more conventionally-engined Megane hatches and Sport Tourer estates. Those who choose these Megane models on the used market will do so attracted by the smart styling, the plush and quite sophisticated cabin, the undemanding drive dynamics and the value-orientated pricing. You can find these things in this segment elsewhere, but in many cases, not quite so appealingly packaged. And in summary? Well, true, this is still a compact family five-door that ticks an awful lot of boxes. And one that an awful lot of people we think, might rather enjoy owning..