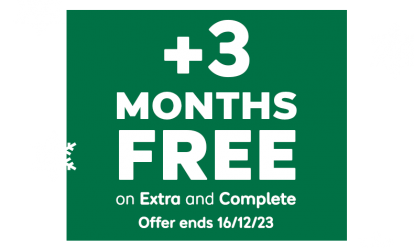 With 12 months of cover, new customers get an extra 3 months for free*.
*Added after 12 months, excludes Basic cover. New customers only. Ends 16/12/23, 7am.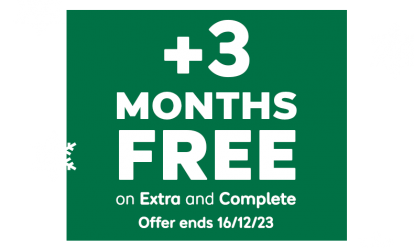 BY ANDY ENRIGHT
Introduction
When it comes to four seat convertibles, Saab have long guarded a very profitable niche. The MK2 9-3 Convertible is undoubtedly their best drop top to date and demand is consequently very strong. Although few genuine used bargains can be found, if you do your homework, you'll soon be able to work out what to avoid and what to target. With a reputation for solidity and available at prices considerably lower than you'd pay for an equivalent BMW or Audi ragtop, the Saab 9-3 Convertible continues to shift serious numbers.
Models
Models Covered:
(2dr convertible 1.8t, 2.0t, 2.0T, 2.8TV6, 1.9TiD, 1.9TTiD, petrol [Airflow, Linear, Linear, Linear SE, Vector, Vector Sport, Aero])
History
Saab have had a representation in this market niche right back to the days of the 900 Convertible and the announcement of the Saab 9-3 Sport Saloon in 2002 marked a new direction. Whereas many previous Saab convertibles were modified versions of existing platforms, the drop top version of the 9-3 Sport Saloon was engineered in a more thorough manner to combat the torsional rigidity problems that had serious drivers avoiding the car.
Three turbocharged petrol engines were available at the 2003 launch, starting with a 150bhp 1.8t powerplant, moving through to the 175bhp 2.0t and the range topping 210bhp 2.0T engine found in the Aero variants. In the early part of 2006, a 150bhp TiD diesel engine came on the scene with a 44.8mpg average fuel economy.
In mid 2007, further alterations were announced to the exterior styling and the engine range. The 180bhp TTiD diesel arrived with its two stage turbocharger and the 2.8T V6 engine was upgraded to 280bhp. More interestingly, the XWD 4x4 system also arrived and the 2.0t BioPower engine was introduced to capture the environmental zeitgeist with its capability to run on E85 bioethanol. All models got a restyled front-end with a clamshell bonnet, a revised grille and LED light strips that sit across the top of the headlamp pod.
What You Get
The Saab's hood may not be of the trendy folding hard top variety, but for a ragtop it's very impressive. Electrically operated, it requires no unlatching or arcane procedures to operate, and retracts in just 20 seconds, making it possible to drop the top at traffic lights without the potential embarrassment of being caught at half mast when the lights turn green. The hood's operation is very slick indeed. Instead of flipping up, an aluminium tonneau cover raises itself and then slides back, making for a quicker operation and a better seal than a traditional hinged cover.
Saab's CargoSET system is another innovation of which the Swedes seem proud. This 'self expanding trunk' frees up a useful amount of luggage space in the boot - the kind of space that convertible owners in this class must usually forgo. The hood itself is triple skinned for improved noise and thermal insulation and is available in black or blue. In order to counter the dinginess that most convertibles suffer from when the hood's up, the Saab's hood is internally trimmed in either beige or light grey. The attention to detail is laudable. A small gutter has been sewn into the side of the fabric to prevent water droplets dripping onto the seats and there's also what Saab calls a 'surround trim'. This is basically a horseshoe-shaped line that runs from the base of each door pillar and incorporates the panels on top of the doors, the rear side trims and most of the tonneau cover. It's finished in a crackle matt black paint but can also be specified in body colour. It's a neat design idea that works particularly well with brighter colours.
Aside from the flagship Aero model, two trim levels - Linear and Vector - are offered, the main difference for plusher Vector models being leather trim and the use of 17-inch alloy wheels. Front and side airbags, active head restraints, central locking, 16" alloys and a remote control alarm with immobiliser are standard fare, even if you go with Linear trim. The Aero features spoilers, sill extensions and more aggressive alloy wheels. Those of you who relish a spirited drive will appreciate the fact that the current car's chassis is three times more torsionally rigid than the rather noodle-like old 9-3. Saab developed a system they refer to as ReAxs, which passively steers the rear wheels to cut out the turgid understeer many powerful front wheel drive cars suffer from. Other novelties include DynaCage; Saab-speak for two spring-loaded rollover hoops that are recessed behind the rear head restraints which automatically deploy if the car thinks its falling over. Perhaps the most intriguing development is CargoWing, a rear spoiler that can convert into a ski or snowboard holder!
What You Pay
Please fill in the form here for an exact up-to-date information.
What to Look For
Although the 9-3 Convertible doesn't feel quite so ridiculously over-engineered as some Saabs of yore, it still feels like a car that'll shrug off 150,000 miles with disdainful ease, so there's no need to scratch off some of the higher mileage ex-fleet cars from your list. Just be sure that they've been given regular doses of main dealer TLC. One area that is worth checking, especially on the more powerful models, is front tyre wear. As with any powerful front wheel drive car, expecting the front tyres to cope with the demands of steering such a weighty beast and transmitting all that horsepower to the ground is a serious task. A heavy right foot can see front tyres waving the white flag within 5,000 miles, dependent upon make.
Check the hood for signs of rips, leaks or damage. Raise and lower it a couple of times to make sure the electric motors are all in good shape and haven't been damaged by ignorant users attempting to operate the hood manually. The hood is a fully insulated triple-layer item with a proper heated glass rear window, and is one of the best on the market for insulating against wind noise. If there's a whistling or drumming at speed, the hood may well be damaged.
Replacement Parts
(approx based on a 2003 9-3 Convertible 2.0t) Certain items are very cheap, especially for a car that competes in a premium sector. A clutch assembly is in the region of £275, and brake pads are £50 a set for the fronts and £35 a pair at the back. A radiator is a fairly reasonable £220, and a headlamp unit is comparable to most major rivals at £170. A starter motor won't see change from £180, whilst an alternator will only see small change from £260. An exhaust system is around £310, again, not unreasonable for a classy executive car.
On the Road
The MK1 Saab 9-3 Convertible was something of an enigma. Although it sold like hot cakes, the car itself wasn't the greatest thing to ever turn a wheel. The chassis wasn't really stiff enough to make a decent chop-top and more powerful versions were pretty uncouth. It seems a characteristic of this market that many buyers are content with a second rate product that would sell well as long as it looked good. Witness how long the old Audi Cabriolet lasted, its ancient underpinnings creaking and shuddering over every pothole.
The market has transformed of late, however, and the MK2 Saab 9-3 Convertible reflects this new quest for dynamic excellence. When work began on this 9-3 drop-top, Saab's designers were determined to imbue it with the same handling characteristics as the acclaimed 9-3 Sports Saloon. In order to overcome the loss of rigidity caused by removing the roof, a secondary supplemental chassis was developed, effectively a ring of steel linking and reinforcing the front rear and side structures.
The result is a car devoid of the shake, rattle and roll of many convertibles. Of course, many drivers won't care a jot about chassis stiffness, but the result is a car that drives more smoothly, that allows its suspension to work properly and which also permits designers to work to fine tolerances in the construction of components like the electric folding hood.
The 2.0t Aero manages a 7.7-second 0-60mph time and a 143mph top speed. Combined fuel consumption figures for all three 9-3 Convertible petrol engines are virtually indistinguishable - 32.2, 32.1 and 31mpg respectively. The diesel, predictably, is significantly superior with a 44.8mpg average.
Overall
The Saab 9-3 Convertible upholds a long, and indeed lucrative, tradition of fine Saab drop tops. This time around, however, it has enough about it to satisfy the more serious driver as well as those just looking to enjoy four-seat open top motoring. Well engineered and with a range of attractive engines if you can stomach the upfront price, you should have a car with very few genuine drawbacks.