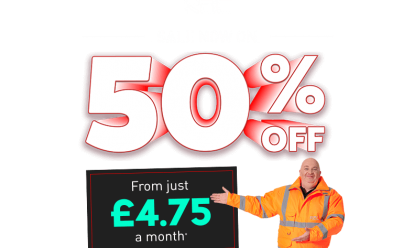 Get covered in our half price Breakdown Cover sale from just £4.75 a month.* We're the UK's best breakdown provider as voted by Auto Express drivers 2021.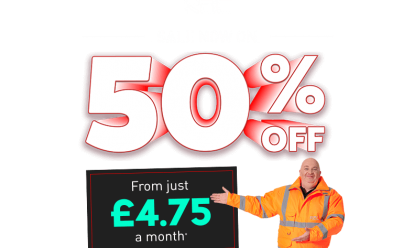 BY JONATHAN CROUCH
Introduction
To be truthful, the Sunny name dates from another era. It was originally applied to a family Datsun range back in the late Sixties - one of the products that really gained the Japanese a foothold in Britain.
After that of course, we had numerous Sunny spells, but the only two worth worrying about as far as the used buyer is concerned are the final generations, both of which appeared long after Datsuns became Nissans and the company had improved its rather cheap and cheerful image.
Models
Models Covered - 1986-1991:
(1.3 3 & 5dr Hatchback, Saloon, Estate [LS, Pulsar LS, LX, SLX, LS, GS]
1.4 3 & 5dr Hatchback, Saloon [Pulsar LS, Lsi
1.6 5dr Hatchback, Saloon, Estate, Coupe [LX, SLX, SGX, GS, Pulsar GS, GSX, Pulsar GSX, GS 12v, GSX 12v, ZX]
1.8 3dr Hatchback, Coupe [ZX]
1.7 Diesel 5dr Hatchback, Saloon [D, Pulsar D])
1991-1995:
(1.4 16v 3 & 5dr Hatchback, Saloon [L, LS, LX]
1.6 16v 3 & 5dr Hatchback, Saloon, Coupe, Estate [LX, SLX, GS, SR, GSX]
2.0 16v 3dr Hatchback [GTi]
2.0 DIESEL 5dr Hatchback, Saloon [L, LX])
History
The first Sunny in question here is the angular model that appeared in late 1986, a no-nonsense range of hatches, saloons and estates. Dull, dull, dull - but acceptable, efficient family transport. The 1.8-litre hot hatches weren't too bad but the coupes were sheep in wolf(ish) clothing.
Much better, was the more rounded range announced in 1991 with multi-valve engines, including one of the finest hot hatches ever made (the twin cam 16-valve Sunny GTi) and one of the wildest hatches to ever hit the road (the rally-bred turbocharged Sunny GTi-R).
This was the final Sunny fling, for the car was of course, replaced in 1995 by the Almera, with `the car they don't want you to drive` advertising slogan. In many respects, the 1991-1995 Sunny was no worse a package and still makes plenty of sense as a quality used purchase for the family buyer. In truth, the Sunny disappointed Nissan by never really catching on in the family hatchback Escort market.
Post-1991 Sunny buyers selected between a 2.0-litre diesel and three petrol engines. Of these, most chose the 1.4 and 1.6-litre 12-valve units. In the three-door GTi however, a more powerful fuel injected two-litre power plant was used, capable of 0-60mph in 8.2 seconds on the way to a maximum speed of some 135mph.
Those that couldn't afford either the GTi's £14,495 price tag or the insurance premiums (group 15) often chose the sporty 1.6-litre SR. Like its more powerful brother, this model was based on the three-door bodyshell but cost around £3,000 less - plus it was rated at group 10.
What You Get
There were no fewer than five body styles offered across the two Sunny line-ups, including three and five-door hatchbacks, a four-door saloon, a five-door estate and a rare coupe. Arguably, you could also include the little 100NX sports car, since it was based on the 1.6-litre Sunny's mechanicals and is now priced from £3,000 (92J) to £6,000 (95M).
Most Sunnys came well equipped. Take the special edition Nissan launched for the lucrative 1st August 1994 M-reg market, the Sunny Spray. Offered with either three or five doors, it came with an electric sunroof, power steering and a split-folding rear seat. Funnily enough, the trade prices this £200-£300 cheaper than the LX on which it was based.
What You Pay
Please contact us for an exact up-to-date valuation.
What to Look For
High mileage '86-'91 examples often suffer from worn first and second gears. Look out for signs of early corrosion on exhausts and check for noisy transmissions on older models and worn driveshaft joints on post-'91 cars. Experts suggest also that you check for heavy front tyre wear, oil leaks and signs of engine coolant loss, which could indicate cracking or warping of the alloy cylinder head.
The interior trim isn't particularly durable and you need to check for rust around the wheelarches and the bottom of the rear tailgate. Exercise the usual hot hatch caution if you're looking at a GTi version; look for suspension and underbody damage and remember that a full service history is desirable.
Replacement Parts
(approx based on a 1995 Sunny 1.4) A clutch assembly will be around £85, an alternator should be close to £195 and a radiator around £140.
Brake pads are around £35 a set, a replacement headlamp is close to £95. A full exhaust is about £300 (including catalyst) and a starter motor around £240.
On the Road
If you're in the market for a used car of this class, then you've probably heard enough to include the Sunny on your shopping list. Indeed, you may even have included it in the first place if, as thousands of motorists did, you learned to drive in one of the older ones.
Those ex-Sunny graduates who can remember that far back will probably recall that the car was as simple to operate as a payphone - and not much more expensive to run. In the last smoothly styled models, those qualities remain.
The gearbox clicks from ratio to ratio with the minimum of effort while the steering - even when not power assisted - is light enough to making parking simple. Slip inside and the driving position is excellent with every switch conveniently to hand.
Overall
Nissan's success has always been based on giving customers exactly what they want whether it be sporting flair, competent family transport or room for five kids and a dog. And common to all, of course, has been Nissan reliability, strong build quality and lots of extra equipment as standard. If all that makes sense to you, the Sunny will, too. Guaranteed.