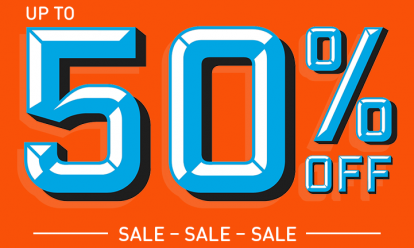 Get covered in our half price Breakdown Cover sale from just £7 a month.* We're the UK's best breakdown provider as voted by Auto Express drivers 2021.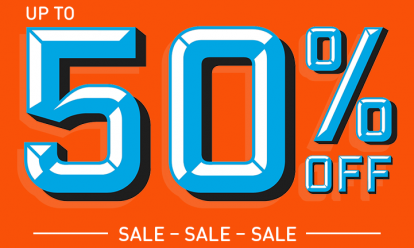 BY JONATHAN CROUCH
Introduction
This was the car that should originally have replaced the Metro from the very start, before Rover had a re-think, deciding instead that it should move its range upmarket, starting with something sized halfway between a Fiesta and an Escort. Mechanically similar to the previous second-generation 200, and sharing some inner body panels, this replacement model was a smoothly styled hatchback, pitched more as a compact executive car than a superior supermini.
The 200 was a great success for Rover, lifting its maker's image and returning it to the top-10 best sellers lists, after the gradual decline of the Metro, or 100, as it was renamed.
The main criticism of the 200 was always a somewhat cosy rear compartment. Rover felt that what was now their smallest model should be thought of more as a personal coupe (even the five-door versions?) than a compact family car, so if rear leg room matters less than a classy cabin and elegant styling, the 200 could well be for you.
Models
Models Covered: THIRD GENERATION 200 - NOVEMBER 1995-1999:
1.1i three & five-door [211i, 200SE, 200iE] / 1.4i three & five-door [214, 214SE, 214S, 214i, 214Si, 214iS, 214iE, 214iL] / 1.6i three & five-door [216iE, 216Si, 216iS, 216iL, 216SLi, 216GSi] / 1.8i three & five-door [218iS, 200vi] / 2.0 diesel three & five-door [220SE, 220iE, 220iS, 220iL, 220DS turbo, 220D turbo, 220 SD turbo, 220Di turbo, 220SDi turbo]
History
Launched at the Earl's Court Motor Show in late 1995, the 200 appeared to a somewhat surprised public. Its lines were much admired and the promise of a three-door vi version, equipped with the MGF's 1.8-litre VVC engine, ensured an enthusiastic, if cautious welcome from the motoring press.
The rest of the engine line-up was familiar, having been carried over from the old-shape 200, though the Peugeot diesels were replaced by Rover's own 2.0-litre units.
Both three and five-door variants were immediately available, in a wide variety of trim levels, all of them with an emphasis on luxury features.
Apart from the introduction of price-leading models and a slight re-ordering of model names in the summer of 1997, the range remained unchanged, apart from the introduction of two 1.8-litre versions. Confusingly, though, all models were now badged just '200', regardless of derivative (which doesn't much help when you're scouring a dealer's display in search of a particular version).
Available as both a three and five-door, the 218iS appeared in late summer 1997, following hot on the heels of a five-door vi. The original three-door vi, shown at the time of the original launch, had itself only become available in January 1997, due to 'production difficulties'. The sell-out success of the MGF had caught Rover by surprise, with the result that every engine that could be produced was earmarked for the roadster - its hatchback cousins had to wait. Later that year, an entry-level 1.1-litre version - the 211i - was launched to replace the discontinued 100.
In June 1999, the line-up received its last range of revisions in 200 form, with the trim levels changed to include SE, iE, iL and iS, the latter two having been offered as special editions for the previous two months.
The 200 was replaced by the 25 in November 1999. The new car has a distinctive four-headlight nose and numerous detail styling, trim, equipment and mechanical changes.
What You Get
Rover's stylists did a remarkable job of updating what is, after all, a new body on existing, if modernised mechanicals and platform components. Both three and five-door versions combine the traditional Rover grille and touches of chrome with up to the minute styling and a purposeful stance.
Inside, there's a familiar Rover feel to the cabin, with high quality trim and switchgear as well as wood inserts in a fascia which accommodates driver and passenger airbags, depending on the trim level of the version you're considering. The front seats have very long-travel runners to boost front cabin space, since the marketing men always felt that most potential owners would use the back only for young children.
What You Pay
Please contact us for an exact up-to-date valuation.
What to Look For
Long gone are the days when a British-designed and built car also came with quality question marks. The Longbridge assembly and general refinement of the 200 has always been first rate and that's not always the case with some of the European competition.
Corrosion isn't a particular problem but check the sills and rear doors carefully, not forgetting telltale stone chips on the bonnet.
Automatic 200s use a constantly-variable transmission and it's wise to have this checked by an expert for wear, as problems can be tricky and expensive to rectify if the system has been abused by an over-enthusiastic previous owner.
Replacement Parts
(approx. based on 1.4 1995 Hatch) For most parts the prices are quiet reasonable and worth the money. Expect to pay around £95 for a full clutch assembly, £485 for a full exhaust system (including the catalyst), around £80 for a headlamp and up to £115 for a radiator.
Brake pads should cost about £45 for the front and £35 for the rear, an alternator is around £175 and a starter motor around £120.
On the Road
Performance wise, the 200 series is a mixed bag. In the 214, rest to 60 occupies just 12.5 seconds on the way to 103mph, while the 200vi manages the standing start sprint in only 7.5 seconds, on its way to a maximum 127mph.
More importantly, even the little 214 feels good to drive. True performance after all, doesn't really have very much to do with speed. Rather, it's about two things; handling and ability, both of which any 200 has to a high standard.
Criticisms (if you discount the intentional diminutive size which makes travelling four-up something of a friendly experience) are few. The driving position is rather high and boot space is, as you might imagine, at something of a premium. Still, the class out-weighs the carping.
Overall
It may not be 'Above All' but it's certainly a Rover. These days that means class which, in this case, needn't cost a lot.