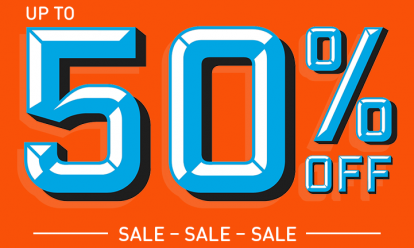 Get covered in our half price Breakdown Cover sale from just £7 a month.* We're the UK's best breakdown provider as voted by Auto Express drivers 2021.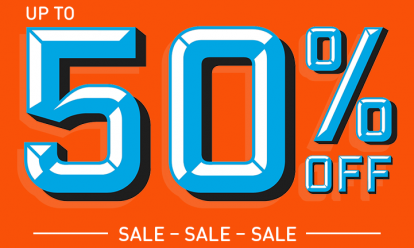 By Jonathan Crouch
Introduction
Renault's improved post-2012 second generation Megane Coupe delivered good looks, strong value and a wide range of talents to the most affordable end of the small sports coupe market, while keeping its five-door stablemate's first rate refinement, comfort and build quality. Original buyers could specify this coupe to be sporty - or just rely on the looks to do their own talking. Either way, it's worth stretching for one of these post-2012 cars over the original post-2009 models. The later variants came with an improved range of more efficient engines and a surprisingly sharp handling package.
Models
3dr Coupe (1.2, 1.6, 2.0 petrol, 1.5, 1.6 diesel [Expression+, Knight Edition, Dynamique Tom Tom, GT Line, Megane Renaultsport])
History
There was a time when almost every mainstream maker seemed to be able to offer an affordable coupe. A three-door family hatchback or supermini with a little extra handling sharpness and the kind of lower-slung racier body you wouldn't expect to find at such a realistic pricetag. More recent times have seen a decline in this market - until the launch of all-new models like Vauxhall's Astra GTC, the MINI Coupe and Hyundai's Veloster in the 2010 to 2012 period suggested that interest in this segment might once again be picking up. Renault was committed to it all the time with this car, the Megane Coupe, initially launched in early 2009 but significantly improved in the facelifted form we're looking here first seen in the UK in early 2012.
This, the French brand always contended, was much more than just a three-door version of their Megane family hatch - and the facts seem to bear that out. Only the bonnet, the wings and the headlamps are shared between the two designs and, perhaps more importantly, this Coupe boasts a sharper handling set-up under its swooping skin. But rivals could still seem to be more bespoke to coupe customers, hence Renault's decision to make significant changes to this faceliftedpost-2012 model. These included a smarter look, an improved specification and some impressive engines. This model sold until the new Megane range was introduced in mid-2016.
What You Get
Aesthetically, this second generation Megane Coupe was one of the most important Renault designs of modern times, unveiled as a concept car at the 2008 Geneva Motor Show that went on to herald a profound, more extrovert shift in the French brand's approach to styling. It's a shape that may not work from all angles, but it's certainly an arresting one and the front end's bespoke, aggressive treatment ensures that this model could never be confused with a normal Megane five-door in a head on encounter.
As part of the post-2012 model changes, that front end was treated to minor enhancements, no longer embellished with the original rather in-your-face brushed metal finish. Instead, in this improved model, the grille featured two bold chrome-trimmed outer air scoops and a central intake featuring a gloss black crossbar. The bonnet, wings and headlamps are the only elements shared with the bread-and-butter five-door hatchback Megane - but even they look integral to the sweeping design, the headlights extending the line of the air scoops and creaselines swooping up the bonnet to the A-pillars before continuing over the more sharply raked windscreen and on into the sloping roofline that creates this car's distinctively coupe-like silhouette.
At the rear, the side window line rises dramatically to a point that meets with that of the curving rear screen above the pumped-up haunches. The downside of this elegant glasswork is poor rear visibility, so for original buyers, a set of parking sensors was an essential option box to tick. With these installed, this shape should be easy to live with. The sculpted rear end certainly looks very purposeful, partly due to a ground-hugging stance courtesy of a ride height 12mm lower than that of the ordinary Megane hatch. It's this assertive character that the designers tried to further express through two vertical lines that pick out the diamond emblem on the rear hatch, either side of which are sweepingly designed rear light clusters which appear to be suspended over the car's shoulders. Further track touches include a roof spoiler and an air diffuser below the rear bumper.
Inside, it's all a bit more sober. Or at least it is if you're restricted to one of the lower-order trim levels. Go for the sporty 'GT line' variant and it all feels a bit more special with its sports seats and red trim highlights, plus aluminium pedals and a set of proper analogue instrument dials to replace the rather awkward-looking digital display that lesser Meganes have to have. Across the range, build quality seems to be very good, with thoughtful features like the soft-touch finish on the dashboard cowling for example, that's resistant to daily use and the ageing effects of sunlight. It's also very comfortable at the wheel, thanks to reach and rake adjustment for the steering wheel and a wider range of seat height adjustment than any other car in the class can offer. There's plenty of practicality too, with under-floor stowage compartments and door bins designed to carry a one-litre bottle.
Of course, you'll find practicality notable by its absence if you're unfortunate enough to be assigned a position in the rear for any length of time. To be fair, that's the case with almost any coupe, though competitors from the period like Vauxhall's Astra GTC and Hyundai's Veloster showed that cars of this kind don't necessarily have to sacrifice too much space in the pursuit of style. Having said all of that, two adults should be OK in the back for shorter trips, as long as they're not too long of leg and don't mind the rather claustrophobic feel you get from the rising rear windows. And a couple of kids may even rather enjoy the experience. As for the boot, well, at 344-litres, it's a very decent size for a car of this kind - and usefully shaped.
What You Pay
Please contact us for an exact up-to-date valuation.
What to Look For
The Megane Coupe's powerplants have a good reliability record but customer satisfaction surveys show the Renault still has some way to go to approach the class best when it comes to reliability of electronics and servicing costs. The cabins look great when new but after surveying a few used examples, some of the dash materials can look a little scratched quite easily. As a result, it'll help if you make sure the car you're looking at is in perfect condition. Check for crash damage, make sure kids haven't damaged the rear upholstery or seat backs and ensure that sunroofs, central locking and alarms all work.
Replacement Parts
(based on a 2014 Megane Coupe 1.2 TCe - ex Vat) You'll need to budget around are around £130 per corner for tyres, while a clutch assembly is £230. Front brake pads are £45 a set with the rears costing £35.
On the Road
Is this an enthusiast's sports coupe? Well the brilliant Renaultsport 265 variants suggest that it certainly can be. But the majority of buyers in the affordable sports coupe sector don't want to visit Sainsburys via Silverstone and it's for them that the majority of Megane Coupe models were designed. All variants ride lower than their model equivalents in the standard Megane five-door family hatchback range. As a result, the ride is noticeably firmer but still far from uncomfortable on a well-surfaced road. Indeed, this Renault must be one of the smoothest-riding small coupes out there from this period.
But an absorbent ride is not primarily what people buy cars of this kind to get and those same people would doubtless be disappointed if they were to be served up little more than an ordinary Megane five-door with a sportier look. Especially as that ordinary Megane isn't renown as a driver's choice in its segment. Fortunately, there aren't too many disappointments of that kind. Even the humblest Megane Coupe models roll significantly less than their five-door counterparts and if you go for a GT line variant, you also get a Sport chassis with stiffer springs and dampers and a lower front roll centre height, all contributing to a centre of gravity rendered 112mm lower.
And that makes a lot of difference when you're threading the car from bend to bend on your favourite country road. So equipped, this becomes an easy car to place through the corners, leaving you free to enjoy this model's tenacious grip, slick gearbox and general absence of body roll. All virtues further enhanced by the Renaultsport chassis fitted to the 2.0-litre dCi 160 variant and, of course, to the Renaultsport 265 hot hatch model with its race-tuned 2.0-litre turbo petrol engine.
But here, we're focusing on more affordable models in a post-2012 improved range that boasted an engine line-up enhanced with the addition of three fuel efficient Stop & Start units. Perhaps the most interesting of the trio was the 1.2 TCe unit, the first Renault petrol engine to use direct fuel injection and turbocharging to gain fuel-efficient performance. It' represented yet another example of engine down-sizing in this segment and was a vast improvement over the 1.6-litre 16v petrol model this variant was designed to replace. Its driving experience is certainly much nicer. Thanks to a 40Nm torque hike over the old 1.6, the pulling power's greater - and more accessible, with 90% of the 190Nm on offer available from just 1,600rpm, so you don't have to row the thing along with the gear lever. Sixty two mph is 10.9s away from rest en route to 118mph.
Ultimately though, for diesel-like pulling power, you really need a diesel and the vast majority of Megane Coupe customers opted for one in 1.5-litre form. The 1.5-litre dCi 110 unit has long been Renault's best-selling global engine and original customers who wisely ignored the older entry-level 90bhp variant could order it in three flavours: with or without Stop & Start or mated to a clever 6-speed EDC automatic gearbox, one of those silky-smooth twin-clutch systems that selects the next gear before you've even left the last one. Either way, there's at least 240Nm of torque on offer, enough to get you to 62mph in just over 12s on the way to 118mph.
Should that not be sufficient in your Megane Coupe, then two other diesel choices remain. The one we'd ignore is the old 2.0-litre dCi 160 unit, an engine with very few real-world benefits over the far more frugal 1.6 dCi 130 powerplant that's 50% cleaner and more frugal. One of the best diesels currently on sale, this one's a good choice if you plan to use this Renault for longer distance work, with a useful 320Nm of torque meaning a sub-10s rest to sixty time on the way to 124mph.
Overall
There are plenty of tempting options for you to consider if you're looking for an affordable sports coupe from the 2012 to 2016 period in today's used car market. Trendier options than this one? Perhaps. But better ones? Maybe not. The kind of cars you'd maybe ideally like in this segment are all significantly more expensive than this Megane Coupe. And those that can rival it for value aren't as practical - or as economic to run.
Back in 2012, it was certainly a car that needed a new lease of life - but this carefully considered facelift provided just that, with a more efficient range of engines, higher equipment levels, some tempting options and a smarter look. All in addition to this model's existing strengths of value, ride, refinement and comfort. Of course, few of these are virtues you'd expect to be too high up a prospective Coupe customer's wish list. But they're the important ones you learn to appreciate as the ownership period wears on. This then, may not be the coupe you've always dreamed of. But it may very well be the one you actually need.