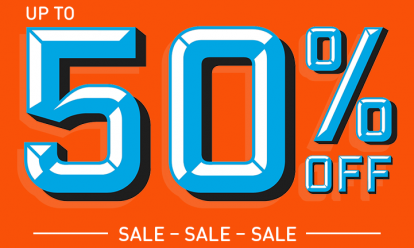 Get covered in our half price Breakdown Cover sale from just £7 a month.* We're the UK's best breakdown provider as voted by Auto Express drivers 2021.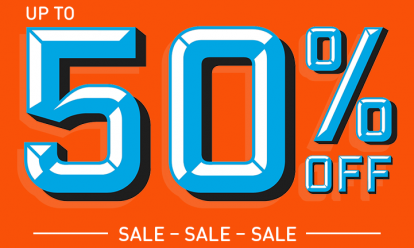 By Andy Enright
Introduction
You used to know where you were with family hatchbacks. There was a mainstream five-door version and more red-blooded buyers gravitated towards the sportier three-door. At some point, however, simply calling that racy bodystyle with the three doors the 'three-door' fell out of favour. In recent times we're increasingly seeing these cars branded as 'Sports Coupes', 'Sports Hatches' or as with the Renault Megane, 'Coupes'. At least Renault has put the effort in to justify its more exotic naming strategy. The Megane Coupe looks the business, but is that enough to warrant calling it a coupe? Here's what to look for when buying used.
Models
3dr coupe (1.4, 1.6, 2.0 petrol, 1.5, 1.9 diesel [Expression, Dynamique, Privilege, GT, GT Line, Monaco GP])
History
The Renault Megane Coupe is one of those cars that surprises you when you pause to consider how long it's been on the market. Maybe it's due to the strength of personality of its idiosyncratic predecessor, but this model has been with us since 2008, albeit receiving a fairly thorough make-over in 2012.
It made its debut on the show stand of the 2008 Paris Motor Show and was a step-change from the upright, almost wilfully inelegant car that went before. The UK launch was a full-on product assault with no fewer than six engines being offered: three petrol - 1.6-litre VVT 110, 2.0-litre 140 CVT and 2.0-litre TCe 180 - as well as three diesel -1.5-litre dCi 86, 1.5-litre dCi 106 and 1.9-litre dCi 130.
The Renaultsport versions, which we cover in a separate used car model guide, arrived in 2009, giving a shot in the arm to the Coupe range. Later that year, Renault launched an i-Music special edition with uprated Arkamys 3D sound 4x30W RDS CD MP3 stereo system with integrated Bluetooth hands free phone kit and a Multi-Functional TunePoint. Rear parking proximity sensors added convenience whilst the 17" 'Sari' alloy wheels, front fog lights and brushed aluminium-effect door mirrors gave the car a bit more visual fizz. In June 2010, Renault revised the trim structure a little, slotting in GT and GT Line models. These got Renaultsport seats and a specific front bumper assembly with a reshaped central air intake incorporating a gloss black centre section that supports the number plate. The fog lamps were housed in profiled, anthracite-coloured recesses on either side of the bumper, black headlamp backgrounds rounding off the look.
April 2011 saw the introduction of a special edition high-end Monaco GP limited edition which featured pearlescent Arctic White paint, together with gloss black body components - door mirrors, rear diffuser and fog light surrounds, black headlight masks and "Monaco GP" badging. Two engines were offered; the 1.9 dCi 130 and the recently launched downsized Tce 130, a 1.4-litre powerplant with the torque of a 2.0-litre and the power of a 1.8-litre.
What You Get
Only the headlamps, bonnet and front wings are carried over from the five-door hatch to the Megane Coupe's exterior and you'll believe that when you see the car. It's certainly an appealing piece of design and one that's well worthy of consideration alongside the market's prettiest hatchbacks and compact coupes. The rear end is particularly admirable with the side window line rising dramatically to a point that meets with that of the curving rear screen above the pumped-up haunches. The downside of this elegant glasswork is poor rear visibility but with a set of parking sensors installed, that should be easy to live with.
The Coupe's interior is more sober. The design follows that of the straight-laced Laguna but the Megane also inherits that car's first-rate build quality. The materials are as good as it gets for a family hatchback although some of the buttons are rather small. The only real spark of individuality comes from the digital speedo that dominates the instrument cluster. Space in the rear is OK for a pair of adults but the Coupe's rakish roofline impinges on headroom. At 344-litres, the boot is on the generous side for a car of this kind and usefully shaped.
In terms of trim levels, it's a familiar Renault case of Expression, Dynamique, GT or Privilege for Megane Coupe buyers, assuming they can't stretch to Renaultsport R.S. trim. Even the Expression gets 16" alloys, air-conditioning, a trip computer, keyless entry, remote central locking and front fog lights, so it's hardly Spartan. The Dynamique adds automatic wipers and headlamps plus an upgraded stereo, cruise control and tinted windows. Standard kit also includes ESP stability control, ASR Anti-Skid Regulation and a comprehensive collection of airbags in line with Renault's excellent reputation for safety.
What You Pay
Please contact us for an exact up-to-date valuation.
What to Look For
With so many trim levels and engines to choose from, make sure you know exactly what you're being offered. Very little goes wrong but ensure the electronic dashboard displays are working correctly as this has been a complaint. Clonking from the front suspension on full lock may well mean new drop links are required. The Renaultsport models are a whole different ball game. You'll need to quiz the owner about tyres and oil in order to establish whether they have much of a clue as to the upkeep of what is a tough but fairly serious performance car. Look for crash damage and check that it hasn't been recorded as an insurance loss.
Replacement Parts
(approx prices, based on a 2010 Megane 1.6) A new clutch will be about £180 and a full exhaust system, excluding the catalyst, should be around £375. Brake pads are about £50 a pair, an alternator close to £180, a starter motor will be just under £170 and a replacement radiator is about £225.
On the Road
The differences between the Megane Coupe and the five-door Hatch don't end with the bodywork. The coupe rides 43mm lower with 12mm of that total accounted for by its lowered suspension. The ride is noticeably firmer than the five-door car but still far from uncomfortable on a well-surfaced road. Indeed, the Megane must be one of the smoothest-riding small coupes out there. Refinement is another strong point of the package with road and wind noise well-suppressed and the engines proving far from intrusive at cruising speeds. All this talk of comfort and refinement probably won't have your pulse racing but the Megane Coupe can entertain too.
How much excitement you get will depend largely on your choice of engines. The 1.5-litre dCi diesels and the 1.6-litre petrol are adequate but offer little by way of brute force. Much better for buyers wanting a Coupe that lives up to its name are the 130bhp and 160bhp diesels or the 178bhp 2.0-litre turbocharged petrol. There's even the fiery 250bhp Renaultsport model at the top of the range. Body roll is well contained helped by the car's wide stance and there's a nimbleness to the handling even in the cheaper versions.
If you can't stretch to the potent Renaultsport version, the 178bhp 2.0-litre TCe engine is well worth considering. It's an advanced powerplant with a twin scroll turbocharger helping it pull hard from just over 1,000rpm without a trace of turbo lag. Peak power arrives at 5,500rpm but so does rather a lot of engine noise. It's far better to ride the low end torque which is measured at a hefty 300Nm at 2,250rpm and change up early with the slick long-throw gearbox. The dCi 130 engine produces the same amount of torque but at just 1,750rpm. Its delivery isn't as silky but it can creep under the 9.5s barrier for the 0-60mph test. The TCe 180 unit does the sprint in 7.8s.
Overall
The Renault Megane Coupe is one of those cars that is delicately and discreetly judged. It looks good, it drives well and the addition of the Renaultsport versions acts as a magnet for those who want to corner on the doorhandles. Here though, we've been focusing on more affordable and sensible Coupe models, cars that tend to have attracted a far more sensible crowd when they were first owned and models which therefore, make a very good bet as an affordable, yet sporty secondhand proposition. Certainly a better one that you might at first think. Find one with modest mileage that's been looked after well and it should serve you well.