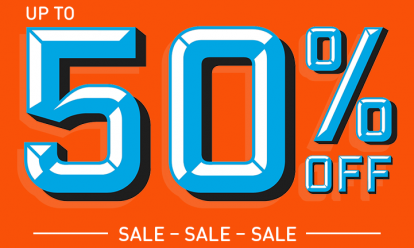 Get covered in our half price Breakdown Cover sale from just £7 a month.* We're the UK's best breakdown provider as voted by Auto Express drivers 2021.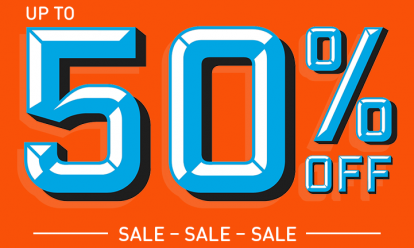 BY ANDY ENRIGHT
Introduction
Jaguar has brought us some great, and indeed some not so great, coupes down the years. Right now, the company is on a great run of form and has been for quite some time. Perhaps the moment when Jaguar really came into its stride and started building the sort of cars we always hoped it might was in 2006 when the XK coupe and convertible models hit the market. These were followed a year later by the supercharged XKR, a car that embodied everything the company stood for. Here's how to track down a decent used example.
Models
4.2, 5.0 V8 petrol Coupe and Convertible [XKR, XKR Portfolio, XKR-S, XKR 75, XKR Goodwood Special, XKR Special Edition, XKR-S GT]
History
The Jaguar XK8 was a car that touched greatness in a number of ways but never quite made the grade. As the years roll by, the styling just looks better and better but the packaging, dynamics and efficiency measures of the car were never really anywhere approaching class competitive, let alone class-leading. Its replacement was a very different vehicle. Although the 2006 XK looked like an XK8 that had spent a bit of time in the gym, it was a radically improved car. The cabin was more spacious, the handling livelier and so much weight had been taken out of the chassis that economy was much improved. The supercharged XKR variants appeared in August 2006 with high-spec Portfolio models of the XKR debuting in March 2007.
Since then, we've had quite a few special edition models come and go, but the big change occurred in 2009, when the old 4.2-litre V8 was swapped for a more powerful and efficient 5.0-litre unit. The racy XKR-S model was first seen at the 2011 Geneva Motor Show and landed in showrooms later that year. The suspension and steering modifications, as well as the Vulcan alloy wheels from the XKR-S, were later made available as the Dynamic Pack for the standard XKR and an XKR-S Convertible was launched in 2012. The pinnacle of the XKR line up, the racy 550PS XKR-S GT, was announced in 2013 with ten units being sold to the UK market at £135,000 each.
What You Get
The earlier 4.2-litre XKRs are the most popular used trades so we'll concentrate on these here. It would be tempting to think of a car of this sort as an evolution of the old pre-2007 XK8-based XKR model. Tempting but wrong. This 'X150' generation car is built from entirely different stuff. The advanced aluminium construction and massively superior technology embodied in the latest XKR raised its game enormously. There was also a welcome injection of practicality to the XKR. The high hipline remained but Jaguar worked at making the interior feel a good deal airier, with a low scuttle and clever use of colour combinations. The wheelbase was increased by 162mm and rear occupants noticed the difference immediately. Up front, there was way more room around the pedal box and beneath the steering wheel. Gone was the rather mean boot of its predecessor - unforgivable in a car with Grand Touring pretensions - and in its place came a more versatile hatchback arrangement.
Unlike many premium convertibles, the XKR drop top model relied on a fabric roof rather than the voguish folding hard top, but there are valid engineering reasons for doing so. Folding tin tops require a whole host of heavy electric motors to operate and the ethos of the XKR is clever design and light weight. This version may be a mere 1.5cm longer than its predecessor, but thanks to that advanced aluminium construction, its weight plummeted to 1,635kg.
What You Pay
Please contact us for an exact up-to-date valuation.
What to Look For
Unlike earlier generations of Browns Lane cars which had their fair share of niggling faults, the XKR has suffered no major problems, which is great news for used buyers. The usual cautions still apply though: stick to main dealers or reputable specialists and don't be tempted by a potential bargain car that doesn't have its service history present and correct. The supercharged engine can suffer cooling problems and expect to find heavy brake wear if the car has been subjected to hard track use.
Replacement Parts
(approx - based on a 2008 XKR coupe) A full exhaust system (without catalyst) is around £595. Front shock absorbers are about £110 a pair. An alternator is about £300 and a starter motor around £300. Front brake pads are about £100.
On the Road
Those familiar with the punch of the 4.2-litre engine that originally powered this car from 2007 onwards will wonder how much quicker the 5.0-litre unit that replaced it in 2009 could possibly feel. After all, the supercharged eight-cylinder 4.2-litre powerplant was good for 420bhp and helped by the fact that the XK design was so much lighter than the XK8 that preceded it. In the evolvement from XK8 to XK, the coupe model lost 70kg of weight and the Convertible shed 100kg. Jaguar quoted a sprint to 60mph in just 4.7 seconds for 4.2-litre XKR models, with the 50-70mph increment dispatched in a vanishing 2.5 seconds. An electronic limiter intervenes softly at 155mph, fast enough for most of us. Without the limiter, Jaguar insiders reckon that over three miles a minute are possible given the car's slippery aerodynamics and leggy gearing. With fully 125bhp more than the normally aspirated XK and good for a fulsome 560Nm of torque, the XKR has the firepower to make good on its aggressive styling.
Go for the post-2009 5.0-litre car and those figures are shredded. The supercharged AJ-V8 Gen III powerplant makes 505bhp and 625Nm of torque, propelling it to 60mph in just 4.6 seconds. Quicker still is the quite magnificent XKR-S. If you've never thought of a Jaguar coupe as a credible rival for a Porsche 911 Turbo, drive this car and the one with the engine behind you will feel like the boring choice. The 542bhp V8 powers it to a top speed of 186mph, which makes it comfortably the quickest Jaguar road car since the iconic XJ220.
While the 0-60mph time of 4.2 seconds and 0-100mph in 8.6 seconds hint at the potency of the XKR-S, of greater significance are the effects that have been wrought on the car's handling. It's a big Jag that will go round corners like you wouldn't believe. Beefier spring rates and firmer bushings mean that control inputs now result in smaller response delays, giving the car a more alert nature. Jaguar's high performance brake kit is fitted as standard, with massively better performance as a result. Its chassis engineers have aimed for a car that will happily lap the N??rburgring and make mincemeat of the journey there and back too. It has registered lap times comfortably under the 8 minute mark. Not bad going for a car with an automatic gearbox.
Overall
Jaguar has delivered some brilliant road cars in recent years. The XJ, the XF and the F-TYPE have rather hogged the headlines. While that's not great for the XKR, it's brilliant news for used car buyers who can snag some great deals as long as they pick and choose well. There's quite a selection of vehicles to choose from and reliability has been good, as evidenced by Jaguar's consistently high showings in customer satisfaction surveys. The XKR is undoubtedly a very potent and special car but now that used prices are coming down to those of a midrange hot hatch, you've got to be tempted.