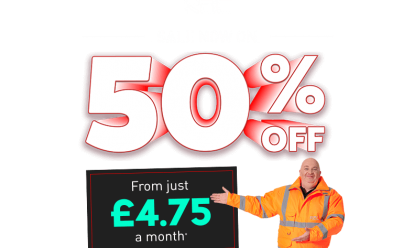 Get covered in our half price Breakdown Cover sale from just £4.75 a month.* We're the UK's best breakdown provider as voted by Auto Express drivers 2021.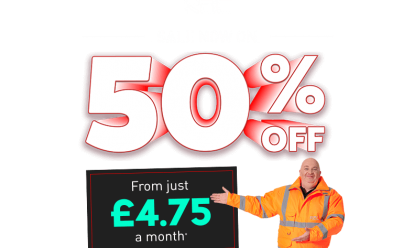 By Jonathan Crouch
Introduction
Can a relatively affordable compact convertible be genuinely, heart-stoppingly, aspirationally desirable? Audi thinks so and, in the form of the post-2016-era improved version of their second generation A3 Cabriolet brought us a very complete product indeed. All the Audi attributes you're used to - cool design, fantastic build quality, engine efficiency and strong residual values - are matched to sleek, desirable looks and even greater interior sophistication. You can't really ask for much more from a compact cabrio from this period.
Models
2dr Cabriolet (1.4 TFSI, 1.5 TFSI, 2.0 TFSI, 2.5 TFSI petrol / 1.6 TDI, 2.0 TDI) [SE, Sport, S line,S3])
History
Back in 1994, a metallic green Audi Cabriolet was spotted by a paparazzi photographer slotting into a parking space at a fashionable London gym. At the wheel was Princess Diana, the car her chosen form of private transport. Almost overnight, the idea of a compact, fashionable soft top Audi became deeply desirable. And it still is. For proof, check out the car we look at here, the post-2016-era improved version of the brand's second generation A3 Cabriolet.
Much of course has changed since the Diana days. That original Nineties Cabriolet was replaced just after the turn of the century by an A4-based soft top, which sold until 2009. That model's A5 Cabriolet replacement was desirable - but expensive. As a result, many buyers looking for a classy convertible and committed to the Ingolstadt brand switched their attention to the only slightly smaller A3 Cabriolet that the company had first launched in 2008. This was fundamentally a very good car, but Audi's mistake was to base it on the restricted dimensions of the compact A3 hatch, hence the short, stubby shape and pram-like look when the roof was down. Rivals BMW knew not to do this, basing that Audi's closest rival, their 1 Series Convertible, on a coupe platform for a sleeker, more elegant look.
So, the Ingolstadt engineers went back to the drawing board, and the result was the far smarter second generation A3 Cabriolet, a car we first saw in the Spring of 2014 and a design clearly based on a very different approach. Crucially, it was spun off the chassis of the A3 Saloon rather than the hatchback, which meant it could be both lower, longer and much more stylish than the previous model. It was in short, the kind of smart and fashionable soft top Diana would have driven today and it dominated its segment after launch.
By 2016 though, things were a little different because competitors hadn't been idle. BMW launched a direct alternative, its 2 Series Convertible, in the Spring of 2015 and Mercedes followed up in the Summer of 2016 with a C-Class Cabriolet model that aimed towards the upper reaches of this car's product line-up. Hence the importance of the mid-term improvements visited upon this A3 Cabriolet in the Autumn of 2016, creating the car we're going to look at here. It's an update that deserves your attention if you're looking for a used MK2 Audi Cabriolet, given that the usual minor styling enhancements were in this case accompanied by some genuine substance in terms of the changes made. There was a sophisticated new 2.0-litre petrol engine, plus we saw real advances in media connectivity and even the option of the fully digital 'Audi Virtual Cockpit' instrument binnacle from the brand's TT sportscar. The model designations for the car were changed in 2018 in line with Audi's new badging policy and the car finally vanished from the range in early 2021 and wasn't replaced.
What You Get
Sophisticated styling doesn't really date very much and the look of this second generation A3 Cabriolet really didn't in this improved form. It was certainly a much more elegant thing than its pre-2014 first generation predecessor and, as before, was built upon on a stiff but impressively light MQB platform that played a major part in allowing this A3 to weigh in at significantly less than its closest rivals. Move to the back and the sleek, sharp lines continue, a nice touch being the way that the rear section was sculpted to mirror the shape of the A4 Saloon variant this body style was based upon.
There's 320-litres of cargo capacity to play with on a front-driven model, only 50-litres less than you'd find in a BMW 4 Series Convertible from this period from the next class up. Unlike BMW, Audi didn't make customers pay extra for the 50:50 split-folding rear bench that allowed them to extend the luggage space on offer. You retract the seatbacks using neat cargo sidewall levers, a process that frees up a useful 678-litres of total fresh air - or 645-litres if you've got a quattro model.
Of course, whenever you find a compact cabriolet with a reasonably sized boot, there's always the fear that rear seat passengers will be compromised as a result. Is that the case here? Yes and no. It certainly isn't what you'd call spacious in the back - but then no car in this class in this period was. What's undeniable though, is that basing this second generation design on a longer wheelbase freed up a little more space for knees, shoulders and legs, plus it also helps that the two main seating positions are sculpted into a comfy shape.
As for the front of the cabin, the defining feature of the dash is four air vents, styled to look like miniature jet engines and made up of no fewer than thirty individual parts including bright metal outer rings that are shaped for perfect grip. The two central vents sit above a smarter panel of ventilation controls that gained a piano black finish in this revised model, plus there was a restyled three-spoke leather-trimmed steering wheel. It's what you can view through this though, that probably represented the greatest change in this revised MK2 A3 Cabriolet model's environment: we're referring to the (optional from new) 'Audi Virtual Cockpit'. If you can find a car to which this was fitted, you'll get yourself a real cabin talking point, the set-up replacing the entire instrument binnacle with a 12.3-inch colour TFT screen that's fully digital and customisable, with smart 3D graphics and highly detailed effects.
Anything this set-up can't tell you will almost certainly be covered by the slimline MMI infotainment display that glides out from the top of the dashboard to deal with audio, informational and phone-orientated functions you can prompt via this chrome-edged rotary controller in front of the gearstick. The retracting screen is 7-inches in size across the range and works with the useful 'Audi smartphone interface' that, through 'Apple Car Play' and 'Android Auto' smartphone connectivity, allows everything you access on your handset to be duplicated onto the slide-out monitor.
What You Pay
Please contact us for an exact up-to-date valuation.
What to Look For
Most owners in our survey seemed happy. With this second generation A3 Cabriolet, Audi seemed to have sorted out the occasional electric folding roof problems that blighted a few examples of the first generation model. Still, check the folding roof mechanism out very carefully before you buy and look out for discolouration from UV, road salt or bird lime.
Otherwise, the things to look out for are the same as those in any other third generation A3 model. Oil sump failure in 2.0 TD diesel variants was the most regularly reported issue we came across as part of our customer survey, this engine also sometimes exhibiting loud turbo noises too, so listen for that on your test drive. The 1.4-litre TFSI petrol variant has also occasionally faltered too. We came across a couple of owners complaining of a 'whooshing' noise with this powerplant in 120PS form which is apparently due to vacuum hose issues and a vibrating actuator rod.
Other issues we came across that you might want to look out for included a random lumpy engine idle, a faulty coolant expansion tank, worn wheel bearings, warped rear brake discs and sticking rear brake pads. Also look out for a crunchy gear change between 1st and 2nd gear, plus faulty turbo hose seals, motor brushes in the small radiator fan that get stuck and suspension drop-link ball-joints that are worn out.
Less serious issues we came across included windows creeping open, alloy wheels corroding badly, issues with the central locking mechanism, loose door handle outside trim bits and constantly high levels of humidity in the car after being parked up. Also listen out for a rattle from areas like the driver's side B pillar, dash vent and glovebox area. On the models fitted with low profile tyres, check the expensive alloy wheels for kerbing damage and insist on locking wheel nuts.
There were a few issues with the car's infotainment system, with phones not connecting properly and flickering screens being the main problem. Rattling parcel shelves and buzzing interior trims were also reported. The DSG automatic gearbox should be checked to make sure it's had a regular oil and filter change, as should the quattro four-wheel-drive system.
Replacement Parts
(approx based on a 2019 A3 Cabriolet 1.4 TFSI - Ex Vat) An air filter costs in the £29 bracket. An oil filter costs in the £14 bracket. Front brake pads sit in the £46 to £70 bracket for a set; for a rear set, it's in the £45 to £77 bracket. Front brake discs sit in the £138-£176 bracket; for a rear pair, you're looking at the £101-£187 bracket. An outer tail lamp costs around £137 and a bi-Xenon headlamp is around £478. A radiator is around £131-£194. And a starter motor is in the £290 bracket. A water pump is in the £96-£190 bracket.
On the Road
Thanks to its stiff, sophisticated MQB platform, this second generation A3 Cabriolet was always one of the very best small convertibles you could buy in terms of its ability to resist chassis flex and the kind of juddering that compact cabrios often give you on poorly surfaced roads. That didn't change with this improved model: it was almost as composed as its fixed-top A3 stablemates, especially with the roof up. Retract the fabric hood - a process that can be completed in as little as 18 seconds at speeds of up to 31mph - and of course, the elements intrude a little more into the driving experience, but buffeting can be kept to a minimum if you fit the (optional from new) wind deflector over the rear seats.
Engine-wise with this revised model, the big news was the introduction of a sparkling 2.0-litre TFSI petrol unit with enough power - 190PS - to make opting for the 310PS S3 flagship model relatively unnecessary. Diesel buyers choose between 1.6 and 2.0-litre TDI units, the latter available with either 150 or 184PS. We'd recommend the 150PS 1.4-litre TFSI petrol variant which uses clever 'Cylinder on Demand' technology to return impressive efficiency figures - 58.9mpg on the combined cycle and 110g/km of CO2 (both NEDC figures). 'S tronic' dual clutch automatic gearboxes are available on most models, plus you can opt for quattro 4WD if you choose a 2.0-litre variant.
Overall
It's hard to think of any other car in Audi's recent history that was improved so dramatically from one generation to the next as this MK2 model A3 Cabriolet and the further embellishments we've covered here made it a very complete product indeed. It drives well, is reasonably practical and, thanks to the light weight of its MQB platform, is impressively efficient. What's most important though is that the looks of this car give it something that its pre-2014 first generation predecessor never had: that 'want one' factor. By any measure, it's a seriously handsome piece of styling.
In summary, provided you don't enter the purchasing process with unrealistic expectations that this model will be mainstream brand-affordable - or some sort of sports car - it's hard to see how you could be disappointed by what's on offer here. Here, the A3 Cabriolet matured - and got a little more Vorsprung durch Technik. And the compact convertible class retained a very impressive benchmark.