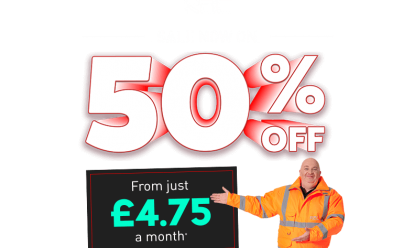 Get covered in our half price Breakdown Cover sale from just £4.75 a month.* We're the UK's best breakdown provider as voted by Auto Express drivers 2021.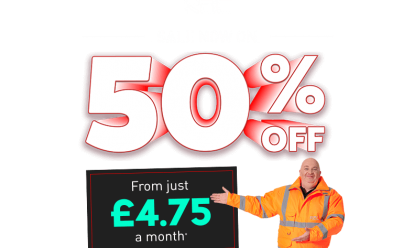 By Andy Enright
Introduction
An old lecturer of mine once explained to me why Japanese stereos were available in yellow and pink. When Japanese companies first started making electronics equipment, they slavishly aped Western designs, afraid that the buying public would reject anything self-consciously Oriental. As their stock grew, these companies became a little more confident, trying new ideas and becoming bolder with their styling. In the early Eighties, the penny, or indeed the yen, dropped that being Japanese was actually an asset, and that Western companies were increasingly drawing a lead from their product design. After that, all bets were off and a series of exciting designs followed. Including stereos and cameras in finishes other then brushed aluminium or black. A similar thing appears to be happening with the Korean car industry. It's finally realising quite how good it is and is casting off the shackles of convention. One car more than any other has cemented Korea's burgeoning reputation, the Hyundai i30. Here we have a look at the facelifted i30 and highlight what to look for when buying used.
Models
5dr family hatch and estate (1.4, 1.6 petrol, 1.6 diesel [Classic, Comfort, Premium, Edition])
History
As any business leader will tell you, competing at the budget end of the car market isn't easy. Margins are tight and there isn't much room to turn a profit. It's far better to sell cars with more perceived quality and desirability at a decent mark-up and this is what Hyundai undertook to do. The i30 was the first tangible evidence of this change in the brand's philosophy. The car was designed and built in Europe around European tastes and it showed.
Launched in 2007, the i30 was not spectacular in any way but in terms of design, engineering and build quality, it set standards that hadn't been seen before from a Hyundai. Better still, the prices remained competitive and an outstanding warranty package was tagged on to keep Hyundai's existing value-hungry customer base content.
Suddenly the i30 was being thrown into group tests with the Ford Focus, Honda Civic and Vauxhall Astra where previous compact Hyundais would have been compared to Protons, Mitsubishis and Suzukis. The i30's thunder was only partially stolen by its sister car the Kia cee'd. The Estate version of the i30 was launched early in 2008 to supplement the standard 5-door hatch bodystyle. In early 2010, the specifications of the i30 were tweaked with an entry-level Classic model introduced to prop-up the range. A facelift a few months latter added revised bumpers grille and side mouldings and a limited edition model, ushered in by a limited edition model, helpfully dubbed the 'Edition'. It's this facelifted car that we examine here.
What You Get
Although the basic silhouette of the i30 didn't change with the 2010 revision, the front end of the car became a good deal more confident. Gone was the rather apologetic air intake and bumper assembly, replaced by a big trapezoidal intake that owed much to Ford's Focus while the grille became bolder. It was a clear expression of corporate swagger, bolstered by healthy sales and public perception. An overall win in the Auto Express 2010 Driver Power car reliability survey only underscored how happy owners were with the car.
Aside from the front end, the side mouldings were altered to give a little more shape to what is quite a slab-sided design. Shut the door with its quality 'thunk', move inside and it's much more impressive. Though still hardly what you'd call avant garde design-wise, the quality of the materials and the construction standards achieved by the Czech factory are convincing. Nice touches include the flashes of chrome around the dash and the blue illumination for the dials that also extends to steering wheel controls and ignition key slot so you won't be fumbling around at night. Dim the illumination and the wheel-mounted controls dim too, which is very slick.
Though there's no reclining or sliding function for the back seats, space is reasonably plentiful for the rear seat occupants, though as usual in this class of car, three adults would be something of a squash. If you're going to be filling the rear seat a lot, it might be better to opt for the estate version which boasts an extra 20mm in its wheelbase and puts it to good use here. As for luggage space, well the huge boot suggested by the car's bulging rear end isn't actually that enormous but the 340-litres on offer is perfectly adequate, extendable to 1,250-litres if, as is possible, you completely flatten the rear bench. If you need more, then there's an estate version on offer with between 415 and 1395-litres.
What You Pay
Please contact us for an exact up-to-date valuation.
What to Look For
As owners have indicated, the i30 is an extremely reliable car. This facelifted car only improves the breed further, with any initial production issues at the Slovenian plant well and truly ironed out. Hyundai's comprehensive five year warranty offers excellent peace of mind and any car you look at should have been serviced on the button. The only real things you'll need to look out for are parking knocks and scrapes and any damage to the interior caused by kids.
Replacement Parts
(approx prices, based on a 2010 1.4 Classic) Hyundai spares prices have gained an enviable reputation for good value, and replacement parts for the i30 are no exception. A clutch assembly is around £150, while front brake pads will set you back about £40. An alternator will cost around £130, and for a starter motor you'll be looking at £120.
On the Road
The i30 has been designed specifically for the European market and benchmarked against class leaders like the Volkswagen Golf and Ford Focus. Like those two cars but unlike a number of the other established names in the sector, the i30 has fully-independent multi-link rear suspension. Which is why it handles a great deal more competently than you might be expecting it to.
Due to the slightly vague feel of the electric power steering, those looking for the crispest steer might well prefer a Ford Focus - and rightly so - but for the majority of buyers for the majority of the time, the 130 is everything you need and more. What really impresses is not the largely irrelevant poise with which it handles a twisting country road (though that's nice to have) but the supple, fluid ride that absorbs almost anything the pock-marked British road network can throw at it.
Under the bonnet, the entry-point into i30 ownership is the 107bhp 1.4-litre petrol variant, slotting in below a 127bhp 1.6-litre version. Perhaps wisely, Hyundai has steered clear of offering anything more potent than that. Rather than worrying about performance, most buyers chill out and go for a 1.6-litre diesel, with either 89 or as in this case, 113bhp. Despite the Koreans' efforts with variable geometry turbocharging, it isn't the quietest common rail unit I've ever tried but it's a willing and tractable powerplant that takes you to sixty from rest in under 11s and on to around 127mph, which is as much as potential buyers will want.
Overall
The facelifted Hyundai i30 is a class act. Owners are delighted by their cars and it tends to exceed their expectations. Cars that do this are rarely available at bargain prices used, but again the i30 breaks the mould, the sheer weight of numbers meaning the good deals can easily be found. My pick would be an early 1.4 Edition if you're just looking for a shopping and school run car or a 1.6 diesel if bigger trips are regularly on the cards. The i30 will be remembered as a pivotal car in Hyundai's history. Finding out why is a painless experience.