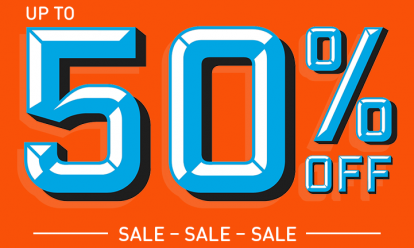 Get covered in our half price Breakdown Cover sale from just £7 a month.* We're the UK's best breakdown provider as voted by Auto Express drivers 2021.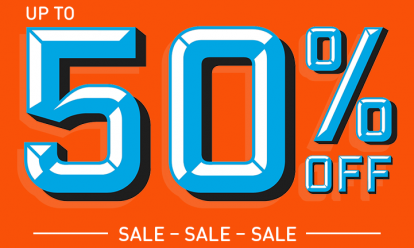 By Jonathan Crouch
Introduction
Renault was the first brand to properly meet the needs of mid-sized MPV buyers wanting seven seats. This third generation Grand Scenic model continued to effectively do just that from its launch in 2016, but did so with a much more sophisticated feel. There's styling that borrows from the Crossover sector, along with a classier cabin that's filled with plenty of technology in most models. With engines borrowed from the Megane range, it stacks up on the balance sheet too. In short, it ticks a lot of boxes.
Models
5dr SUV (1.2 TCe petrol / 1.5 dCi, 1.6 dCi diesel) [Play, Expression+, Iconic, Dynamique Nav, Dynamique S Nav])
History
The sort of car your family really wants is rarely the kind of car your family really needs. Renault though, reckon it could be - and aimed to prove the point with this contender, the rejuvenated third generation version of their 7-seat Grand Scenic mid-sized MPV launched in 2016.
It was Renault who first perfected this class of car back in 2004 with the original version of this model. Before then, the 7-seat People Carriers on offer had, from the point of view of most family buyers, either been over-large or hopelessly cramped for third row folk. Recognising this issue, Renault designed the first generation version of this Grand Scenic around a 'Goldilocks principle' further perfected by a second generation model launched in 2009. Namely, that of an MPV that wasn't too big and wasn't too small, but was just right.
Like Renault's previous People Carrying innovations - the Espace of 1985 and the original 5-seat Scenic of 1999 - this one was quickly copied by other MPVs also aiming to offer a better family balance between size and wieldiness, most notably models like Volkswagen's Touran, Ford's Grand C-MAX, Vauxhall's Zafira Tourer and Citroen's Grand C4 Picasso. By 2016, 7-seat models like these hadn't been hit as hard as their 5-seat MPV counterparts by the customer shift towards Qashqai-style Crossovers. That though, was changing as more affordably-priced Crossover contenders began to appear with three seating rows, models like Nissan's X-Trail, Skoda's Kodiaq and Renault's own Koleos. In 2016, it was time then, for the Grand Scenic to set a fresh standard once more, in the form of this smarter, slicker and more seductive MK3 model.
It was very different from its predecessors, elements of SUV-ness having crept into the design, hence the 40mm increase in ground clearance, the more muscular bodywork and the shift to huge 20-inch wheels. At the same time, this MPV was wider and longer than before, so inside, there was more rear compartment and luggage space than buyers could get in a comparable 7-seat Crossover. As ever with this model line, most of the underpinnings were shared with Renault's Megane family hatch, which is no bad thing as it means that buyers get sophisticated elements borrowed from that car in its much improved fourth generation form - things like a much higher quality cabin and cutting-edge safety standards. The original engines were replaced by a 1.3-litre TCe petrol and a 1.7-litre diesel in 2018. And mild 'Hybrid Assist' tech was then introduced for the dCi diesels. This MK3 Grand Scenic design sold until early 2020 and wasn't replaced.
What You Get
You'd expect the brand that invented the usably-shaped mid-sized seven-seat MPV to define the way it should look. Is that what Renault did here? Many will think so. Laurens van den Acker and his stylists attempted what was in their words 'a more modern and sexier take' on a compact People Carrier of this kind, basing this model on the 'R-Space' concept car that appeared back in 2011. This MK3 Grand Scenic doesn't have the innovative backwards-opening rear doors of that design, but it shares the same curving silhouette, set off by huge standard 20-inch wheels that are intended to make the roofline look lower.
They do - and it isn't. In fact, this car sat 40mm higher off the ground than its predecessor as part of Renault's attempt to imbue trendy Crossover cues into its design. But that only goes so far, the heavily raked windscreen still visually positioning this car very much as a People Carrier - and quite a large one by mid-sized MPV standards. The 4.63m total length makes this model not only 228mm longer than its five-seat Scenic stablemate but also notably lengthier than all its most direct rivals.
Behind the wheel, what'll you notice? Well the answer's obvious in a top Grand Scenic - the 8.7-inch 'portrait'-style centre dash 'R-Link 2' touchscreen, there to bring a touch of Tesla to this humble family MPV. In the second row, you'll start to appreciate some of the benefits of buying seven-seat MPV, rather than the sort of 7-seat Crossover model you might have had for similar money. That kind of car would give you the same sort of basic rear bench you'd get on any conventional family hatchback, perching the unfortunate middle rear passenger on some hard and narrow piece of bulging foam with legs astride a central transmission tunnel. Here, in contrast, you get a far more comfortable arrangement, with proper space for three adults, decent headroom (even with the optional panoramic glass roof fitted) and an opportunity to stretch your legs that's aided by the body length increase we referenced earlier.
So how will it be if you've been banished to the very back? Once you're there, it's very clear that the space provided is intended for children rather than adults, though folk above school age could quite happily be accommodated if they weren't overly tall, the journey wasn't too long and the middle bench ahead was pushed forward.
And the boot? There's a 233-litre space provided with all three seating rows in place - which is pretty good by class standards. Flatten the rearmost seats using the 'One-Touch' electric folding mechanism and a 596-litre luggage area is revealed. That's a little more than the previous generation model could offer, but with that car, you had the option of three individual middle-row chairs that could be folded, tumbled forward or even taken out completely. With this MK3 Grand Scenic, there's none of that - just a conventional bench which folds forward to free up 1,737-litres of carriage capacity.
What You Pay
Please contact us for an exact up-to-date valuation.
What to Look For
Most Grand Scenic owners we came across were pretty satisfied, but inevitably, some issues were thrown up by our survey. We came across a number of glitches with the R-Link2 infotainment and sat nav system - things like out-of-date maps and issues with DAB drop-out. examine for flaking of paint on the bumpers and check that the air conditioning works and that the pixels on the centre display are all good. Also check for rear bumper scrapes. Also check that the Bluetooth pairs reliably with your phone handset. Whatever variant you're looking at, check tyres, exhausts and front suspension alignment carefully and try to establish if the previous keeper was diligent in the car's upkeep. Look for parking scratches on the alloys and evidence of child damage on the interior plastics and upholstery. All of these issues are common and could give you scope for price negotiation.
Replacement Parts
(approx based on a 2017 Grand Scenic 1.5 dCi ex VAT) Day to day consumables for the Grand Scenic are in line with what you'd expect. An oil filter is around £5-£11. A pollen filter is around £19-£25. Front brake discs sit in the £92-£103 bracket. Front brake pads sit in the £54 to £35 bracket for a set; rears are £12-£55. A water pump is around £45-£77. A thermostat is in the £13-£78 bracket. A wiper blade will cost around £14. A headlamp is around £272.
On the Road
You wouldn't normally approach a drive in an MPV with much enthusiasm, but with its big 20-inch wheels and purposeful demeanour, this MK3 Grand Scenic promises to be a bit different. In reality, there's nothing particularly enjoyable on offer here, but body roll through the bends is pretty well controlled, aided by the stiff, sophisticated 'CMF' platform this Renault rides upon. And the electrically-assisted steering is precise and direct, even if it doesn't offer up a great deal of feel. As for the ride, well yes, it is quite firm, but no more so than it would be in a rival Ford Grand C-MAX or Volkswagen Touran that would roll on much smaller rims. That's an impressive achievement Renault says has been made possible by the adoption of special 107mm high profile tyre sidewalls that are exactly the same as those you'd find used on 17-inch wheels.
The engines on offer were largely carried over from the previous generation model. Most buyers will choose the entry-level 1.5-litre dCi 110bhp diesel, which is offered with either manual or EDC automatic transmission. As an option, this powerplant could originally be ordered in 'Hybrid Assist' form, in which guise the dCi unit was 'Assisted' by a 48-volt battery topped up by energy recovery under deceleration and braking. That can lead to efficiency improvements of up to 10%, though even in standard spec, the 1.5-litre diesel is quite frugal, capable of 70.6mpg on the combined cycle and 104g/km of CO2 (both NEDC figures). You won't get anything like that if you opt for either of the 1.6-litre dCi diesels - there's the single-turbo 130bhp unit or a twin-turbo 160bhp auto-only model. As for petrol power, well the choice is between 115 and 130bhp versions of Renault's familiar four cylinder 1.2-litre TCe unit. The original engines were replaced by a 1.3-litre TCe petrol and a 1.7-litre diesel in 2018.
Overall
Renault's third generation Grand Scenic aimed to remind us that there was still a place for the traditional seven-seat mid-sized MPV in a modern market that back in 2017 was filling up with other, higher profile alternatives. It's practical, spacious, efficient and decently equipped, as every car of this kind must be, but in this case, each of these criteria was ticked off with a thoroughness that reminds you just who perfected this market sector in the first place.
From a styling perspective, we reckon Renault scored a direct hit, with a lower, more sophisticated look that really works with the larger wheels, allowing this Grand Scenic to match just about any Crossover-class alternative in terms of its driveway fashion statement. Other attributes that'll draw customers into the showrooms include strong safety standards and a complete equipment tally. As a result, this third generation Grand Scenic showed us that a seven-seat mid-sized MPV could be as relevant today as it was a decade ago, provided it was well executed and styled to sell.