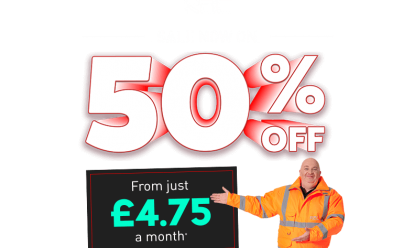 Get covered in our half price Breakdown Cover sale from just £4.75 a month.* We're the UK's best breakdown provider as voted by Auto Express drivers 2021.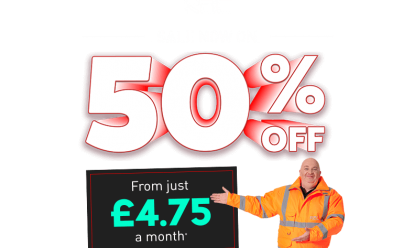 By Andy Enright
Introduction
You've got to hand it to Renault. The French company doesn't seem to know the meaning of 'wait and see'. If it can do something, the chances are that it will. Not all of these ventures have been successful. For every Scenic or Espace, there's been a Sport Spider, an Avantime or a Vel Satis, sales failures every one. Still, if you wanted one of the automotive industry's most exciting jobs, a Renault product planner would be right up there.
Jumping into bed with Nissan allowed Renault to access all of the Japanese company's electric vehicle know how and the French took that ball and ran with it. Their Twizy, ZOE and Kangoo electric vehicles were offered alongside something a bit bigger and more mature, the Fluence Z.E. Here we take a look at whether this forgotten vehicle makes any sense as a used buy.
Models
4dr saloon (Electric Vehicle [Dynamique])
History
Renault was a company in flux back in 2012. It had managed to survive the recession, but it had on its book a bloated model range packed with cars that just weren't performing. What's more, it needed vehicles that would show that it could do more than make the hot Clios and Meganes that were beloved by magazine journalists. The Fluence Z.E. was one way to get people talking.
The Fluence, a Megane-based family hatch-based saloon, was unfamiliar to UK buyers at the time of this car's launch in 2012. Renault had decided not to offer the model in conventional form in the UK - and never did. This battery-powered 'Z.E' (or 'Zero Emmissions') version did make it here though. Here was a mature proposition that didn't shout about its electric credentials with wacky styling or showy marketing. In fact, the low-key introduction might just have been its downfall. In short, not enough people even knew the Fluence Z.E. existed and sales were slow.
Despite that, when Renault sacked half of its dealers and axed the Wind, the passenger Kangoo, the Laguna, the Modus and Grand Modus and even the Espace at the end of 2012, the Fluence Z.E. survived the cull. In fact, it lived on for another couple of years before the brand quietly pulled it from sale at the end of 2014.
What You Get
If the technology is something to get excited about, the styling most definitely isn't. The Fluence is blandly handsome in a generic way, as if Renault took every mid-range saloon car design, fed these shapes into a piece of software and asked for an average to be output. Of course, there will be those who see this as a plus, who are fed up with gimpy-looking electric vehicles and yearn for something a little less smug. In this regard, the Fluence Z.E. is a decidedly mature design and another indicator that the electric vehicle has progressed.
The interior is very well built, with soft-touch plastics everywhere and some of the most comfortable seats to grace a mid-ranger.
The trio of chrome-ringed dials in the instrument binnacle don't do a lot to dispel range anxiety, constantly reminding you how much juice you have until you grind to a halt. The tick-tock indicators are also a bit excitable. It's hard to complain about the amount of space inside, with rear seat passengers getting a decent amount of head and leg room. The 317-litres of space in the boot also enhances the Fluence's versatility. The initial launch version was called the 'Prime Time' and came with a reasonable level of equipment, including 16" alloy wheels, climate control, cruise control, an ecoMeter and Carminat TomTom Live smart satellite navigation, together with charging sockets on both front wings.
What You Pay
Please contact us for an exact up-to-date valuation.
What to Look For
Make sure that the Fluence pulls cleanly away and that the batteries are holding what looks to be a reasonable level of charge. An extended test drive is a must, as you'll want to cover a few miles in the car to get an indication of its real-world range. The technology that drives things is actually very robust and there's not a lot that goes wrong with the drive system. The cabin materials can look a bit scratchy in places. The battery rental scheme is the one thing that put many buyers off the Fluence Z.E. but as a used buyer, it's key to know that the battery actually isn't your problem. If there is any sort of serious issue with it, Renault will replace it.
Replacement Parts
(based on a 2013 Fluence ZE Dynamique - ex Vat) You'll need to budget around £130 per corner for tyres, while front brake pads are £45 a set, with the rears costing about £35.
On the Road
This Z.E. model was stretched slightly over the continental market design it was based upon to accommodate the 250 kilo lithium-ion battery that sits behind the rear seats. Generating the equivalent of 94bhp, the electric motor also manages a respectable 226Nm of torque deployed via a single-speed gearbox. That means driving is simplicity itself. There's no transmission whine, just a rather eerie silence as you pull away. That's if you're suitably smooth with the throttle. Really go for a gap from standstill and the electric motor has more than enough torque to spin up the front wheels. The battery regeneration is quite strong when you roll off the throttle, the car feeling a little 'gluey' when decelerating, but you'll save the brakes in the process. Just be aware that this deceleration with no brake lights showing can give following drivers a rude awakening.
Handling is as good as you'd imagine for a car with such a low centre of gravity - and kerb weight has been limited to a sensible 1453kg. Renault claims a range of 115 miles from the batteries but this is based on the rather optimistic NEDC statistics. Bank on seeing three quarters of that and you shouldn't be disappointed. They can be recharged in around six to eight hours from a domestic power supply or, if you have access to a three-phase fast-charge supply, in thirty minutes.
Overall
This electric Renault Fluence represents an interesting case study. The low asking price for such a new and decidedly modern car might attract some, but the fact that there's an ongoing battery rental commitment to fulfil will also turn many away who were thinking of bargain motoring. The Fluence Z.E. makes sense if you will routinely run the car for forty to sixty miles per day, where the maths begin swinging in your favour, especially if you can factor congestion charging into the deal. For some people, this is going to be a very smart and cost-effective used buy. For the vast majority of us though, it's no great surprise as to why these electric Renaults remain so rare.