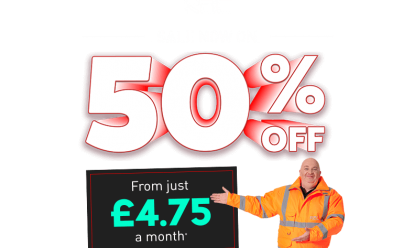 Get covered in our half price Breakdown Cover sale from just £4.75 a month.* We're the UK's best breakdown provider as voted by Auto Express drivers 2021.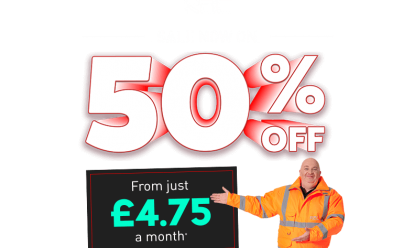 BY JONATHAN CROUCH
Introduction
Way back before Nicole appeared on our TV screens, Renault were making family-sized cars that had an endearing amount of French character inside them, but not quite state-of-the-art technology powering them. The 21 range carried over the engines of its predecessor, the 20, and added other drivetrains from elsewhere in the Renault empire. It was on the market nine years and was replaced by the now very successful Laguna.
People tend to dismiss the 21 as yesterday's technology with driving dynamics to match, but they're mostly wrong. In their day, these cars gave the market-leader Sierra a run for its money on the road and boasted huge amounts of interior room into the bargain. The seven-seater option on the Savanna estate also gave the 21 salesmen something no Sierra (or Cavalier) could match and these models are sought-after even today by buyers who prefer them to MPVs.
Models
Models Covered: (ESTATE KNOWN AS SAVANNA)
1.7 saloon, hatchback (from September 1989), Savanna estate, 1.7, 2.0, 2.0 turbo, 2.0 turbo four-wheel-drive, 1.9 diesel, turbo diesel, 2.1 diesel, turbo diesel [TL, TS, Prima, RT, GTS, GTX, TXE, Ti, TXi, TXi Quadra, Turbo, Turbo Quadra, TD, GTD, RTD, RT TD, Turbo D]
History
The 21 landed here in June 1986 as a four-door saloon with 1.7 and 2.0-litre engines. The Savanna followed in October, along with the diesels. By 1988, there was also a fast but thirsty turbo version. These cars lasted until Autumn 1989 and their updated replacements were far more convincing machines. The second-generation cars were noticeably more refined, better built and the styling, though somewhat less distinctive, was generally neater.
When Renault gives a model its first facelift, they tend to rename the outgoing original version 'Phase I', and so it was with the 21. The models launched in September 1989 were the 'Phase II' cars and the 'Phase III' was the last version, released in May 1992. Phases II and III are the models to go for, unless price is all.
The Phase II cars also brought with them a new five-door body (not offered in petrol turbo form) to finally replace the old Renault 20. It was a success and there are quite a few of these cars around in a variety of trim levels. There was even a four-wheel drive TXi Quadra hatchback in the range but it only lasted from October 1990 to May '91.
The Phase III was not as dramatic an update as the earlier one but trim levels changed, equipment increased for most models and the appearance of all models benefited from detail improvements.
The Laguna was released less than two years later in April 1994 and the 21 was quietly retired though the Savanna lived on in Phase IV form with minor changes until it too was replaced in 1995 by a car known simply as the Laguna Estate.
What You Get
A family car that has somewhat unusual looks and lots of room. Many of the top-spec cars are now cheap second-hand so the 21 is also a bit of a bargain.
Bear in mind that the company was developing the Laguna during the last years of 21 production and you'll understand why build and trim quality, as well as reliability, improved markedly towards the end of the 21's career. If your budget can be stretched, go for the latest car that catches your eye. Chances are, it'll be by far the best.
What You Pay
Please contact us for an exact up-to-date valuation.
What to Look For
Cooling problems seem to be the main cause for concern. Many of the older cars had a problematic cooling fan in which the motor burnt out. Overheating usually results. There was a modification in 1989 and it may be worth checking if you're after an older model.
Engines are all well known and give no major problems. Change the timing belt on 2.0-litre cars every 30,000 miles to prevent an expensive repair as the result of a broken belt.
Interiors are way behind Renaults of today. They were well put-together, but the fit and quality of the switches and buttons is inferior to that of the Laguna. Check that everything has a switch and that it works. Check all those electric gadgets too, as replacing things like power window motors is a fiddly business. If you're after a TXE trim level car, make sure all those fancy electronic displays on the dashboard are alive and well. If not, a replacement dash won't be cheap.
Replacement Parts
(Based on a 1990 1.7 GTS saloon exclusive of VAT) A clutch comes in just under £95 and a full exhaust system is about £165, while brake pads are less than £25. A new alternator will be around the £110 mark, and a starter motor is about £95. Headlights are £80 each and a radiator about £115.
On the Road
The 21 was a competent handler as both a saloon and an estate. Body roll, once an endearing trait of all French cars, is in evidence but not to excess. The 1.7-litre cars are slow. Conversely, the turbo is a bit too rapid for the chassis' level of roadholding, especially if the roads are wet (it has a lot of power and no traction control). As an Eighties front-wheel drive family car, the 21 was a good bet. Its rival, the Peugeot 405, had the measure of it in many ways but both stood head and shoulders above a lot of the older Japanese models of the day, though not in build quality.
Overall
As a budget family car, the 21 has a lot to offer. If you find one in good condition with service history, look after it and chances are, you'll get quite a few more years of reliable service out of it.