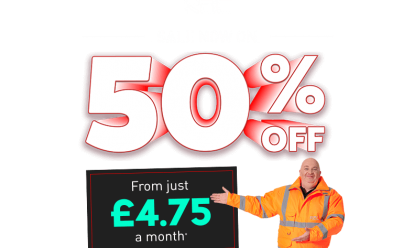 Get covered in our half price Breakdown Cover sale from just £4.75 a month.* We're the UK's best breakdown provider as voted by Auto Express drivers 2021.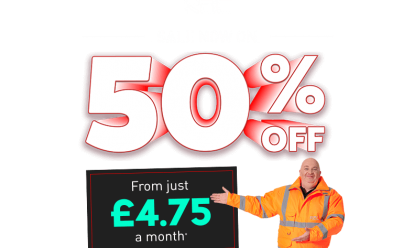 By Jonathan Crouch
Introduction
The Macan is the Peoples' Porsche. The model to convert the SUV cynics. And an SUV with the soul - and the engineering - or a sports car. Here's the version updated in 2018, which sold until another update in 2021. You might expect it to be fast and family-friendly. More of a surprise is that it's rewarding and, with the right spec, very nearly race-ready in its responses. Yet it'll comfortably take you off road, deal with the school run and cruise down to Chamonix. It sets the ultimate benchmark for just how dynamic the handling of an SUV can be. And it's very special indeed.
Models
(2.0, 3.0, 2.9 petrol - Macan, Macan S, Macan GTS, Macan Turbo)
History
Lots of unlikely models have been described as 'sports cars' over the years. It's always been hard though, to imagine an SUV in that way. Or at least it was until the launch of this model, the Porsche Macan, in 2014. This car re-defined the way an SUV could drive and four years into its production cycle, the Zuffenhausen maker substantially upgraded it to create the contender we're going to look at here.
Over 350,000 Macans had been sold by the time this improved model arrived in the Autumn of 2018, tasked with continuing a success story that saw the original version account for nearly half of its maker's entire sales volume in our market. But that was quite an ask given that this facelifted range lacked the diesel engine that had previously accounted for over 40% of the Macan's European sales mix. Nor was that void filled by a Plug-in hybrid variant, as it was in period in the larger Cayenne model's line-up.
Instead, in an all-petrol range, the old entry-level ex-Golf GTI 2.0-litre turbo unit was moved to centre stage. Slotting in below two freshly added V6s, a 3.0-litre unit borrowed from the Cayenne and a 2.9-litre twin-turbo borrowed from top Audi RS models for the potent Macan Turbo. Otherwise here, the updates were subtle - minor styling changes, upgraded cabin infotainment, a range of fresh options and a series of dynamic tweaks aimed at further underlining this contender's claim to be 'the sports car of the SUV segment'. Of all brands, Porsche should know just what a claim that is to make about a model that weighs nearly two tonnes, is over 1.6m in height and must be engineered to tackle the Rubicon Trail as well as the racetrack. If you've driven the company's larger Cayenne SUV, you'll know that an awful lot is possible with this kind of car - but inevitably, there are always limits.
With the Macan, Porsche was always determined to stretch them and create the ultimate multi-tasker. A car as ready for a circuit as it would be for a skiing trip, classy enough for the streets of Monte Carlo, soundly sensible on the school run, quietly capable on the rough stuff and potentially manic around Monza. The company's certainly well-placed to create such a thing, claiming the whole 'sporting all-wheel drive car' concept as its own invention. Back in 1900, Ferdinand Porsche designed the Lohner-Porsche racing model with its four electric wheelhub motors. By 1947, the brand was going further, developing a supercharged 12 cylinder 'Type 360' Cisitalia Grand Prix racer that introduced the concept of full four-wheel drive.
For all that though, the Stuttgart maker had never made a car quite like this prior to this model line's original arrival in 2014. Perhaps that's why at the beginning of Macan development, it initially turned to Volkswagen Group partner Audi with the early idea of basing this car on that company's similarly-sized Q5. It wasn't long into the development process though, before Porsche decided it knew better. It alone could create the kind of mid-sized sporting SUV that models like the Q5, Range Rover's Evoque and the BMW X4 could never be. So almost everything was re-invented. Almost everything was re-imagined. Almost everything was different. As, in this post-2018 form, this car still was from just about everything else in its segment. It sold in this form until a further minor update in 2021.
What You Get
You'd really need to see pre and post-2018-era Macan models together to appreciate the changes made to this updated model, but actually there were plenty, perhaps the most significant one being the adoption of sleeker full-LED headlights which incorporated the four-LED 'ice cube'-style design motif that's characteristically Porsche. The ribbed corner cut-outs remained, but they were re-designed with more overtly vertical outer frames.
Not much was changed in profile, apart from re-styled wheels which vary in size from 18 to 21-inches. It's the rear perspective that most clearly identifies this as an updated version of stylist Michael Mauer's original design, thanks to the adoption of the kind of smart three-part LED light panel that characterises the brand's more recent models.
The whole 'soul of a sports car' thing might be a difficult concept to swallow from the outside, but you feel it keenly at the wheel, thanks to the way the low-set seat and this high centre console create such a 'cockpit'-style feel. As with the original model, it features peerless build quality and great ergonomics. Changes made to this revised version included the adoption of a much larger and more sophisticated 'Porsche Communications Management' centre-dash touchscreen, which included online navigation, 4G LTE 'phone compatibility, 'Apple CarPlay' and a 10-speaker DAB audio system. This monitor's bigger 10.9-inch size required a re-design for the central vents, but its installation wasn't accompanied by a change to an all-digital instrument cluster. So the Macan continued with a classic three instrument-tube binnacle layout, the right hand pod incorporating a screen that could bring navigation mapping more directly into your line of sight.
In the rear, three adults can certainly fit for short-to-medium journeys, provided the unfortunate middle seat occupant doesn't mind splaying their legs around the extremely high centre transmission tunnel. Out back, the standard automatically-operable rear tailgate rises to reveal a 500-litre cargo bay. If you need to take longer items, you'll be glad that the rear backrest folds in a useful 40:20:40-split, which means you can poke through things like skis without disturbing rear seat passengers. Push the rear bench completely forward and a 1,500-litre capacity is freed up.
What You Pay
This Porsche retains its value exceptionally well. A typical Macan S on an '18-plate is priced from between £29,000 and £32,600 on the private market - or between £33,700-£34,700 at a dealer. The same car on a later '21-plate is priced from between £46,800 and £52,400 on the private market - or between £54,000-£55,400 at a dealer. A typical Macan GTS on an '18-plate is priced from between £35,500 and £39,800 on the private market - or between £41,100-£42,300 at a dealer. The same car on a later '21-plate is priced from between £52,400 and £57,900 on the private market - or between £59,500-£61,000 at a dealer. A typical Macan Turbo on an '18-plate is priced from between £34,000 and £38,200 on the private market - or between £39,400-£40,500 at a dealer. The same car on a later '21-plate is priced from between £63,500 and £71,000 on the private market - or between £73,100-£75,100 at a dealer. All quoted values are sourced through industry experts cap hpi. Click here for a free valuation.
What to Look For
Not much goes wrong. Some owners have had problems with non-engine electrics. Others have reported engine warning lights coming on and some servicing work has been needed for some owners with the engine control units. Look out for a clanking sound under acceleration - that's a tell-tale sign of drive shaft support bearing failure. And keep an ear out for a chirp, squeal or a whistle off throttle - that's a portent of an exhaust rattle. We've heard of faults with the passenger side mirror. And also a chassis system failure error message - comes up 'PASM fault'. Check the bodywork for scuffs from the urban jungle and make sure the expensive alloy wheels haven't picked up too much kerb damage. Check the interior for child damage in the rear and scuffs in the boot. And of course insist on a fully stamped-up service history. We came across some particular specialists in Macan information, sales and maintenance; try www.jzmachtech.com (sales and service), www.saxton4x4.co.uk (sales), or www.porscheownersclub.org.uk (club).
Replacement Parts
(Estimated prices, based on a 2019 year Macan 2.0) Macan spares are predictably quite pricey, although they never cross the border into exorbitant. You're looking at paying in the £63-£95 bracket for a front brake disc. Rear discs are in the £100-£181 bracket. An oil filter is around £8. A front brake pad set is in the £34-£85 bracket. Rear pads are in the £23-£66 bracket. A wiper blade is around £5-£17. A radiator is around £168.
On the Road
Much changed with this revised post-2018-era Macan - handling tweaks, new engines, suspension changes - but much also remained the same. It still redefined the mid-sized SUV segment standard in its era when it came to the way a car of this kind could corner at speed. By 2018, Porsche had banished diesel, so the powerplants on offer were all petrol units, the range kicking off with an entry-level 2.0-litre variant. It offers 245hp - quite a lot less than the next version up in the line-up, the 354hp Macan S, which got a fresh 3.0-litre V6. But this base model's 70kg weight reduction offset quite a lot of that power deficit and the 62mph sprint is comfortably covered off in just 6.7s. Obviously, efficiency's better with the four cylinder engine too, this variant capable of up to 28.2mpg on the WLTP combined cycle and up to 195g/km of NEDC-rated CO2.
In either version of this Porsche, the fizzing feedback you get through the 911-style steering wheel and the remarkable lack of lean through each bend together give you such confidence that you can attack each corner almost as hard as you want. Especially if the (optional from new) 'Porsche Torque Vectoring plus' system is fitted, which keeps the car planted through the tightest turn, firing you on from bend to bend. This was all further aided on this revised model by the adoption of lighter aluminium front suspension struts, revised anti-roll bar rates and a sharper-responding braking system. Which you'll particularly need if you opt for the high performance 434hp twin turbo-engined 2.9-litre Turbo version. Most original buyers upgraded to either PASM adaptive damping or full-air suspension, the latter set-up able to better facilitate the off road journeys that the majority of buyers will like the thought of but never take.
Overall
'Life, intensified'. According to Porsche, this is what this car was all about. In its time, it certainly intensified the whole concept of what an SUV could be. Cars of this kind - even sporting ones - are almost always born out of compromise. They might sometimes look the part, but sheer weight and size have to tell somewhere. Those issues affect a Macan too, but far less significantly than you might ever have imagined was possible with this class of car. If you need five seats, decent luggage space and go-anywhere versatility but secretly still crave that little sports car or hot hatch you used to love so much, we can't think of anything better to recommend as a day-to-day choice from the 2018-2021 era for someone on a premium budget.
This is, in summary, the car all its rivals wanted to be in the 2018-2021 period. The car most buyers in this segment from this time wanted to have. There are, it's true, more efficient or more spacious choices in this sector from this era. Some premium mid-sized SUVs from this time are better equipped or will take you further off road. And almost all will cost slightly less. For all that though, this is an addictive package, a segment-defining car and a very desirable thing indeed.