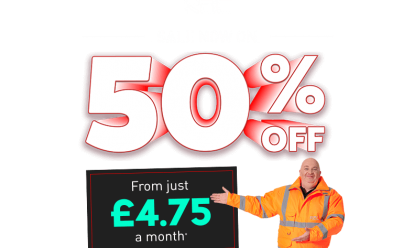 Get covered in our half price Breakdown Cover sale from just £4.75 a month.* We're the UK's best breakdown provider as voted by Auto Express drivers 2021.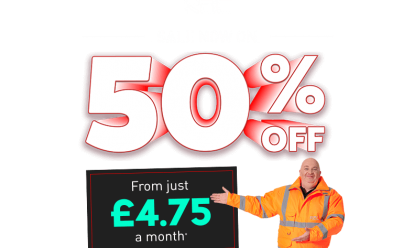 Porsche's eighth generation '992'-series 911 is particularly tempting in Carrera 4S guise. Jonathan Crouch drives it.
Ten Second Review
Today, you simply wouldn't design a high performance model of any kind like the Porsche 911, engine pitched right back, hung over the rear wheels. Which is exactly why, since it first appeared in 1963, there really has been nothing quite like this car. And probably never will be. Here's the 8th generation '992'-series version. We're going to test it here in 450PS Carrera 4S Coupe form.
Background
Despite what the exterior looks might suggest, this is a lot more than simply an evolved '991'-series car. The subtle exterior re-design clothes a body that's lighter and stiffer thanks to a doubling of its aluminium content. Plus there's a new 8-speed PDK auto gearbox, a higher-class cabin, re-designed suspension, even better brakes and (for the first time) different-sized wheels front-to-rear on mainstream models. Plus you get a lot more technology, including a clever new 'Wet Mode' which adapts the drive dynamics to suit slippery conditions.
Will it all be enough to allow this car to re-claim an undisputed position as the sharpest driving tool in Porsche's line-up? And will people who've waited all their lives to own one of these, feel that they've missed the chance to have a real one? A tough brief for the most ambitious 911 Stuttgart has ever made. Let's put this Carrera 4S version to the test.
Driving Experience
The engine has always dominated the 911 driving experience and that's just as true with this '992'-series 'Carrera'-series model. The twin turbo 3.0-litre flat six may have a very different sound and feel to the bigger-capacity units served up by rivals, but you still get a delightful howl from the 'boxer' motor - and this time round, significantly more power too to compensate for a 55kg increase in weight. There's 385PS in the base Carrera and 450PS in the Carrera S, with rear wheel drive or 4WD options in each case. With so much low and mid-rev torque from this powerplant, you can drive it as lazily as you like. Press harder though, and this Porsche's brilliant handling is matched by almost staggering speed. Pick the right combination of engine, gearbox and options - this Carrera 4S Coupe for instance - and the car will rocket past 62mph from a standstill in just 3.4s.
As before, there's a manual gearbox available, but most buyers will want the PDK paddleshift auto, which now offers eight speeds. The optional 'Sport Chrono' pack gives you Launch Control and a 'Sport Response Button' that preconditions the drivetrain for maximum acceleration over 20 seconds for swift overtaking. Dynamic changes to this '992'-series car include sharper steering, a wider front track width and wheels (now unequally-sized - bigger at the back) which are a size larger than before, with a mix of 20 and 21-inch rims on this 'S'-series version. 'PASM' adaptive damping is standard, as are Dynamic engine mounts and 'PTV' torque vectoring. Plus the usual selection of drive modes has been added to with a 'Wet mode' that senses excess road surface spray and can adapt the handling for slippery conditions. For extra cornering stability on Carrera S models, you can add in the 'Porsche Dynamic Chassis Control' active roll compensation system and 'Active Rear-Axle Steering'. Even in standard form though, a 911 Carrera delivers a more driver-centric feel than its competitors. Right at the edge of adhesion, you feel a greater sense of confidence and control as part of an experience that's even more complete and satisfying this time round.
Design and Build
You'd know the classic silhouette at a glance of course, but if you weren't a 911 brand loyalist, you might not necessarily notice the changes that designate this eighth generation model. For admirers of this car though, they'll be uber-significant. The door mirrors have been re-designed and aerodynamically enhanced to reduce wind noise. The lower section of the nose is more horizontally-orientated, emphasising the 46mm of extra front track width that's sharpened up the handling, but there's now rather an expanse of black plastic across the larger intakes, which is arguably less elegant than before
The interior meanwhile, has entered the digital age. And, just as it did in the very first 911, the dashboard now flows in an unbroken span across the entire width of the interior and feels luxurious, contemporary and extremely stylish. Through the grippy three-spoke wheel (also new) lies a defiantly analogue central rev counter, without which a Porsche simply wouldn't be a Porsche. But the two 7-inch read-outs that sit either side of it are actually configurable freeform displays. Just about everything else you need to know is covered off by a generously-sized 10.9-inch flush-mounted 'Porsche Communication Management' touchscreen display in the centre of the dash. Out back, you still get two tiny child-sized seats. And under the bonnet, there's a small 132-litre boot.
Market and Model
Is a 911 good value for money? Well, it depends upon your perspective. There'll always be lesser brands offering sportscars that look similarly quick, but there's something about the depth of engineering and the history of this car that sets it apart. Let's run you through the pricing proposition delivered by the various Carrera-series models, the '992'-series range priced from launch from around £83,000 for a base rear-driven 385PS Carrera Coupe and running on to just over £108,000 for a 450PS Carrera 4S Cabriolet. The individual model list prices we'll quote assume you'll be ordering your 911 with the 8-speed PDK auto paddleshift gearbox that almost all buyers want. But if you really are of an old-school mindset and want a manual, you can talk to your Porsche Centre about the 7-speed stick shift that will save you a fraction.
Take a closer look at the volume variants on offer and the essential story is that your basic choice is between standard 'Carrera' variants with 385PS and 'Carrera S' models like the one we tried with 450PS. Either way, AWD 'Carrera4' or 'Carrera4S' variants are offered at a premium of around £5,500 over the rear-driven versions. And as usual, regardless of your selected drive layout, you can choose between either Coupe or Cabriolet body styles. As we just suggested, the standard rear-driven Carrera Coupe kicks off at around £83,000 and you'll need around £10,000 more for the Cabriolet version. If you simply have to have the extra power of a Carrera S, there's a premium of around £10,500 to find over the standard model - and there's the same increment for a Cabriolet as with the base model.
Cost of Ownership
The 911 has long led its class in terms of running cost efficiency - and not much has changed. As a benchmark to rate this Porsche against, let's take the returns of what is probably this car's closest competitor, the base 482PS version of the Mercedes-AMG GT Coupe, which manages a WLTP combined cycle best fuel reading of 23.0mpg and an NEDC-rated CO2 emissions showing of 261g/km. Other segment rivals by the way, are nearly all worse than that. In comparison, an equivalently quick 911 Carrera S manages a WLTP figure of up to 28.5mpg and a CO2 emission stat of 205g/km; that's a big difference. The standard Carrera, by the way, returns exactly the same fuel figure and a CO2 reading a digit worse, at 206g/km.
For completion, we'll also run through the returns of the other Carrera-series models, which aren't much different. Both the Carrera Cabriolet and the Carrera S Cabriolet return 28.0mpg, the standard drop top pairing that with a 210g/km emissions figure, which falls slightly to 208g/km for the Carrera S Cabriolet. All-wheel drive doesn't hit the figures much either. The Carrera 4S Coupe we're testing here manages up to 27.2mpg on the WLTP combined cycle and 206g/km of NEDC-rated CO2. For the equivalent Carrera 4S Cabriolet, the figures are 26.6mpg and 207g/km. As a result, whatever the Carrera-series model you choose, the 67-litre fuel tank might easily take you over 500 miles between fill-ups.
Summary
Of course, with over fifty years of development behind it, you'd expect this car to be impressive. Porsche though, could still have pleased its loyal buyers with a far milder evolution than this. Of course there are some downsides. To all intents and purposes, this is now a six-figure sportscar, especially in this Carrera 4S guise, thanks to price hikes and Porsche's insistence that you should spend a fair bit on options if you're to get the 911 of your dreams. Which would be a greater issue if this contender wasn't so capable of easily challenging super sportscars costing over 25% more.
Bigger issues include something inherent in the basic 911 configuration - a lack of boot space. And something that Porsche could (and probably should) have done something about - an absence of the kind of more advanced camera safety and autonomous driving features that you'd these days find on much cheaper cars. Is all that enough to threaten this model's continued position as the best super sportscar in its segment? And arguably the best sportscar of any kind on sale for less than Ferrari money? We'd say not. In summary, what we have here is a worthy evolution of the world's longest running sports car dynasty.