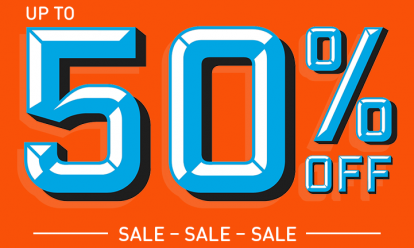 Get covered in our half price Breakdown Cover sale from just £7 a month.* We're the UK's best breakdown provider as voted by Auto Express drivers 2021.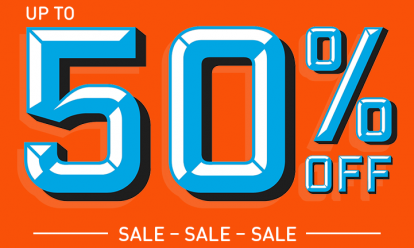 BY ANDY ENRIGHT
Introduction
Pragmatism hasn't always been a Porsche strong point. Take the 911 as a for instance. There are no solid engineering reasons for the engine to be slung out the back. It introduces all sorts of compromises and requires some fiendishly clever engineering to make work. When Porsche attempts to inject a bit of common sense into proceedings, as it did by fitting the 911 with four-wheel drive to handle its ever increasing power outputs and give it a modicum of all-weather ability, owners decried the Carrera 4 as unworthy to wear the badge. That was some time ago, and while Carrera 4s are still seen by many as lacking the purity of a rear-wheel drive 911, they do make cracking used buys. Here we take a look at the merits of the 996-series Carrera 4, produced between 1998 and 2005.
Models
Models Covered:
(2 dr coupe, 2dr convertible 3.4, 3.6 petrol [Carrera 4, Carrera 4S, Millennium Edition])
History
The 996 generation car was very much the model that hauled the Porsche 911 into the modern era. Porsche's R&D Chief, Horst Marchart, realised that the 911 had to attract customers who used to be attracted to the Porsche 928 and Mercedes SL, whilst at the same time being able to see off the sort of sports cars 911s traditionally ate for breakfast - cars such as the Honda NSX and Lotus Esprit V8. At the same time, the car needed to exhilarate but divest itself of the hedge-sniffing image of earlier cars.
The first 996 series cars arrived on our shores in October 1997, in rear-wheel drive Carrera 2 form at least. Porsche waited for the die-hards to get their knickers untwisted about the move from air to liquid cooling for the trademark flat-six engines and then launched the 3.4-litre Carrera 4 in October 1998. Coupe, convertible, manual and Tiptronic S variants were offered.
To celebrate the turn of the millennium, Porsche launched the imaginatively titled '911 Carrera 4 Millennium Coupe' in December 1999. Boasting violet chroma-flare 'flip' paint, lowered suspension, 18-inch Turbo-look wheels and a full leather interior in a colour reminiscent of toffee, the Millennium is a rare sight on British roads. 2001 saw a revision of the 911 Carrera 4 range, with turbo-look headlamps, revised steering and suspension, some interior upgrades, but most importantly of all, a 3.6-litre engine which developed 320bhp. The cabrio version's hood was amended and it also gained a glass rear window. The Targa version was also revived, but this time around it was a sleek thing with an electrically sliding glass roof and an opening rear window. A Carrera 4S model with turbo style wide arches debuted in November 2001 and in summer 2003 a 4S Cabriolet model was released.
What You Get
The 996 is a far bigger car than its 993 predecessor and a good deal more practical as a result. The design was closer related to the Boxster than the previous shape 911: over 40% of the componentry is shared. You notice this most of all inside, where the previous haphazard array of knobs and switches were replaced with the Boxster's far more cohesive layout. There's more cabin space too - but don't let this lull you into thinking of the new 911 as a realistic four-seater. It isn't. The front boot's bigger too, but you can't fit more than two bags in it and you'll need to watch out when closing it so as not to dent the bonnet on protruding items.
Antilock brakes and twin front airbags are included, although side bags and the excellent Porsche Stability Management electronics are extra. The Convertible features automatic roll-over protection and there are proportionately more Carrera 4 drop tops around than rear wheel drive models. Certain design cues remain; the slab sided dashboard and simple switchgear, and that Weissach crest staring at you from the steering wheel let you know that you're about to get a return on the millions Porsche have invested in research and development.
What You Pay
Please contact us for an exact up-to-date valuation.
What to Look For
The 911's engine, although maybe not as charismatic as Porsches of yore, is nonetheless a fairly reliable unit although some of the early 3.4-litre 996 models had problems with cracked cylinders and conrod failures, most of which will have come to light by now. Check the tyres for wear and also have the rear axle and suspension inspected as heavy acceleration from a standstill on a dry surface leads not to wheelspin, but to quite severe axle-tramp. A whining axle or drive shaft will bear testament to this. Go over the bodywork carefully looking for evidence of accident repair. Although the 911 holds the road well, there are no shortage of drivers who feel that Porsche ownership means special dispensation from the laws of physics.
Check the condition of the alloy wheels for kerbing damage. 911s are very colour sensitive, and dark blue, white and green cars are harder to shift than ever-popular silver and black. Otherwise insist on a proper Porsche main dealer service history, invest in an HPI check and buy the best you can afford.
Replacement Parts
(Estimated prices, based on a 1999 Carrera 4) Consumables for a 911 are almost laughably cheap. You'll pay £15 for an air filter, £4 for each spark plug, £10 for an oil filter, £16 for a alternator chain, and £15 for a fuel filter. Offset these costs by running any 911 exclusively on synthetic oil.
On the Road
The switch from air to water-cooling was realistically the only solution for the technical team if they were to achieve the tougher goals set in terms of emissions, economy and refinement. Once you do venture on to open tarmac, a theoretical 174mph is possible, with rest to sixty occupying a scant 5.2 seconds in the 296bhp Carrera 4. Though this is slightly faster than the 993, Porsche's real achievement is in making the 996 feel slower. You could credit this to any number of factors; the lower engine noise, the slippery body's greater wind resistance, the lighter power steering, the awesome brakes.
The Carrera 4S is a real driver's tool. Despite there still being the occasional dissenting Porsche bore who will forever maintain that anything other than a rear-wheel drive Porsche 911 is an act of heresy, the unarguable logic of the four-wheel drive layout was given a vote of confidence when the 993-series Turbo range-topper switched to all-wheel drive. We've become used to seriously powerful Porsches with power going to all four corners and it's perhaps a sign of the times that the only recent 'special' to receive a lukewarm reception was the rear-wheel drive only GT2 model. If Porsche has evolved so, it seems, have its customers. Expect 60mph to come and go in 4.8 seconds, and Porsche claim exemption from the 'limited to 155mph' brigade by letting the Carrera 4S run on to 177mph.
Overall
The 996-series Porsche 911 Carrera 4 is, at present, in a bit of a slump. While the 993 and 997 generations are currently rose tinted, the 996 is forgotten about, the all-wheel drive Carreras especially so. This makes it an ideal time to look for a tidy example. With early cars selling for roughly the same price as a new Nissan 350Z, it's hard to resist the temptation.