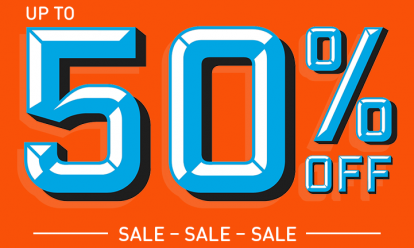 Get covered in our half price Breakdown Cover sale from just £7 a month.* We're the UK's best breakdown provider as voted by Auto Express drivers 2021.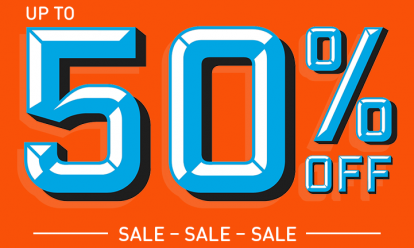 BY JONATHAN CROUCH
Introduction
"The only automobile that you could use to compete in the East African Safari or at Le Mans, drive to the theatre or thread through New York city traffic." The theory, by Ferry Porsche. The fact: Porsche's classic 911 is still one of the world's great driving experiences.
Not many of us can afford a new one; not many can afford a used example either - they're that sought-after. However, should you be in that happy position, you'll need to buy carefully.
Models
Models Covered:
911 - 1965-1994
(1986-1994 - 3.2 6cy Coupe, Targa, Cabriolet [Carrera, Super Sport] / 3.3 Turbo 6cy Coupe / 3.6 Turbo 6cy Coupe / 3.6 6cy Coupe, Targa, Cabriolet [Carrera 2, Carrera 2S, Carrera 4, Carrera 4S])
History
The 911 is well over 30 years old now, yet even with the announcement of an all-new car for the 1998 model year, the design was simply a thorough update that kept the car's classic styling. Porsche dared not replace a legend with something radical.
The first-generation range was improved in 1974 with wider wheels and wheel arches and more driver-friendly suspension. In addition, the famous Carrera name was reborn for the 2.7-litre version. In 1975, the 156mph 3.0-litre 911 Turbo was announced, then and now, one of the world's fastest cars.
Many used customers will probably be considering the Carrera 2 and Carrera 4 series of cars, announced in 1989. Shortly after launch, these received the option of Porsche's clever Tiptronic semi-automatic gearbox. Coupe and Cabriolet models were offered, as well as the Targa, with its removable roof panels. A new-shape 911 range was introduced in 1994, initially as a Carrera 2 Coupe, then as a Carrera 2 Cabriolet. The Carrera 4 models followed at the end of the year, whilst a clever electric sliding glass roof Targa option was added for Carrera 2 customers in 1995. The Turbo flagship, with its flared wheelarches, was also introduced in 1995, in Coupe form only. Don't be confused though; Carrera 4S and Carrera 2S models were also introduced in this period with `wide body` Turbo looks.
What You Get
A driving experience, pure and simple. This is something pretty thin on the ground these days. Ferry Porsche himself would probably tell you that in its search for perfection, the motor industry has taken from the driver and given to the machine.
Certainly, the majority of today's cars need far less skill to drive quickly than did their predecessors of the Sixties and early Seventies. Those were the days when you could still bang doors at Brands Hatch and drive home afterwards.
True, there were few creature comforts behind the wheel - and few concessions from the car itself once you were on the move. Still, that feeling of sports car purity made the hardship worthwhile. Heightened the pleasure in fact. Driving a 911, luxurious though it now is, brings those days back to life.
What You Pay
Please contact us for an exact up-to-date valuation.
What to Look For
You must have a good alarm - the 911 is much sought-after by car thieves, who steal to order. From 1993 every 911 has a Thatcham Category 1 system. Alloy wheels are expensive to replace, so check for parking scrapes. The same goes for tyres, so haggle away if they're looking close to replacement. Steer clear of cars that have non-approved extras.
Insist on a full service history, ideally by official Porsche dealers or, at the very least, recognised specialists. If it's 'unavailable', 'lost' or 'being stamped up', walk away.
Replacement Parts
(approx. based on a 1994 911 Carrera 4) As you might expect, parts aren't cheap - though they're not as pricey as you might expect. However, they do last. A clutch assembly will be around £400, brake pads will be about £40 for the front and £50 for the rear, whilst a full exhaust system can be up to £450. A starter motor should be close to £250, a radiator is about £250, an alternator around £390 and a headlamp around £215.
On the Road
Early 911s had a fearsome reputation for swapping ends on the unwary press-on driver, particularly in the wet. The post-1989 cars were a great deal better in this respect. The handling is more direct and leaves the driver feeling very much more in control. Play with the throttle during mid-corner lift-off for example, or apply the power with too heavy a touch and there's no punishment, no need for steering correction, no need for beads of sweat to form on your brow.
One experienced Porsche owner remarked to me that he hadn't been very impressed with the car until he took it to a racetrack. Only there did he discover that he simply hadn't been driving it fast enough...
I can identify with that. In normal point to point driving, you'll use little of the Carrera's astonishing abilities. Indeed, it's dubious whether a public road could demonstrate much more than half of this car's ultimate potential. That's no doubt why Porsche owners club track days are so popular.
Overall
A classic sports car that is safe to buy by the non-expert as long as you pay the extra and get one from an official Porsche Centre. If you can afford it, don't hesitate.