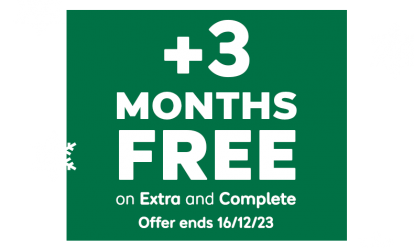 With 12 months of cover, new customers get an extra 3 months for free*.
*Added after 12 months, excludes Basic cover. New customers only. Ends 16/12/23, 7am.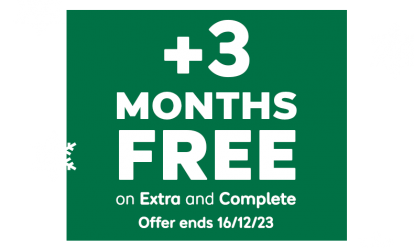 A base Porsche 911 Carrera is probably all the sportscar you'll ever need, thinks Jonathan Crouch.
Ten Second Review
The subtle exterior re-design of this '992'-series Porsche 911 clothes a body that's lighter and stiffer thanks to a doubling of its aluminium content. Plus there's a new 8-speed PDK auto gearbox, a higher-class cabin, re-designed suspension, even better brakes and (for the first time) different-sized wheels front-to-rear on mainstream models. Plus you get a lot more technology, including a clever new 'Wet Mode' which adapts the drive dynamics to suit slippery conditions. Here we check this car out in base 385PS 'Carrera' form.
Background
Porsche doesn't need to fundamentally change the 911 formula, for in its Cayman model, it already offers a more conventional performance coupe. But it does need to finesse it in the face of growing competition from increasingly desirable high performance alternatives from Jaguar, Mercedes, Maserati and Aston Martin. In short, it does need this rejuvenated '992'-series version, available as ever primarily in Coupe and Cabriolet forms, with most sales based on Carrera-series variants like this one, offering a choice of two or four-wheel drive derivatives.
Despite what the exterior looks might suggest, this is a lot more than simply an evolved '991'-series car. We've already had that back in 2014, when that previous MK7 model got an update package and an all-turbo engine line-up. So yes, what we have here is pretty much completely new, though it doesn't feel like the kind of completely fresh direction in 911 model development that characterised some previous models - its 2012-era predecessor for instance or, say, the '996'-series model of 1998. The mainstream engines are basically carried over from the revised version of the '991', albeit with more power. And the wheelbase length is the same as the car this one replaces too.
Driving Experience
This base Carrera model now puts out 385PS, which is 15PS more than before. For reference, the alternative Carrera S model puts out 450PS. But do you really need the 'S' when this base 911 is already so startlingly quick? There's a gutsy 450Nm of torque and rest to 62mph occupies 4.2s - or 4.0 seconds dead if the optional 'Sport Chrono' package is fitted. Either way, this Zuffenhausen sportscar wouldn't let up until it reached 182mph, were you to be on the main straight at the Nurburgring. Just like with the Carrera S, you can have a four wheel drive version of this car. The performance stats for that (in Coupe form) are the same, but the top speed is fractionally reduced (180mph).
The twin turbo 3.0-litre flat six may have a very different sound and feel to the bigger-capacity units served up by rivals, but you still get a delightful howl from the 'boxer' motor. With so much low and mid-rev torque from this powerplant, you can drive it as lazily as you like. The manual gearbox option is only now available with the more focused Carrera T model, but most buyers will want the PDK paddleshift auto anyway, which offers eight speeds. Plus the usual selection of drive modes has been added to with a 'Wet mode' that senses excess road surface spray and can adapt the handling for slippery conditions.
Design and Build
Visually, the only difference setting this Carrera variant apart from its Carrera S stablemate is that this base 911 model gets 19-inch wheels at the front and 20-inchers at the rear. For reference, the 'Carrera S' gets 20-inch wheels at the front and 21-inchers at the rear. Either way, big red four-piston brake calipers with cross-drilled 350mm discs are fitted. There's a choice of Coupe or Cabriolet body styles.
You'd know the classic silhouette at a glance of course, but if you weren't a 911 brand loyalist, you might not necessarily notice the changes that designate this eighth generation model. For admirers of this car though, they'll be uber-significant. The door mirrors have been re-designed and aerodynamically enhanced to reduce wind noise. The lower section of the nose is more horizontally-orientated, emphasising the 46mm of extra front track width that's sharpened up the handling, but there's now rather an expanse of black plastic across the larger intakes, which is arguably less elegant than before
The interior meanwhile, has entered the digital age. And, just as it did in the very first 911, the dashboard now flows in an unbroken span across the entire width of the interior and feels luxurious, contemporary and extremely stylish. Through the grippy three-spoke wheel (also new) lies a defiantly analogue central rev counter, without which a Porsche simply wouldn't be a Porsche. But the two 7-inch read-outs that sit either side of it are actually configurable freeform displays. Just about everything else you need to know is covered off by a generously-sized 10.9-inch flush-mounted 'Porsche Communication Management' touchscreen display in the centre of the dash. Out back, you still get two tiny child-sized seats. And under the bonnet, there's a small 132-litre boot.
Market and Model
Carrera model pricing starts at around £97,000 for the base Coupe version, so the 911 these days is a fair bit dearer than it used to be. But then you get a lot more from it too. If you want to spend more, there are plenty of opportunities to. There's a £6,000 premium for all-wheel drive and a £10,000 premium for the Cabriolet body style. The more focused Carrera T (which comes only as a coupe) costs around £106,000, £4,000 less than a Carrera S.
Full-LED headlights are fitted as standard, along with LED rear lamps and, as usual, an auto-deploying rear spoiler. As you'd expect on a super sportscar, there's also a driving modes system that primarily tweaks steering feel, throttle response and gear change timings, with 'Normal', 'Sport' and 'Sport Plus' options, along with a new 'Wet Mode' that can adapt the behaviour of the car to better suit rainy or icy conditions. And an 'Individual' option so you can personalise your own preferences. These driving modes also tweak the damping thanks to the fact that the brand's 'PASM' 'Porsche Adaptive Suspension Management' system with its choice of either 'Normal' or 'Sport' modes is now standard on all models.
Cost of Ownership
The 911 has long led its class in terms of running cost efficiency - and not much has changed. A base Carrera Coupe manages up to 27.4mpg on the WLTP combined cycle - and 233g/km of WLTP-rated CO2. The figures won't vary too much from that if you go for the 4WD versions or the Cabriolet body style. As a result, whatever the Carrera-series model you choose, the 67-litre fuel tank might easily take you over 500 miles between fill-ups.
You can't really explain this Porsche's efficiency advantage over its rivals in terms of weight. The 911 might once have been a light car but it no longer is. This '992'-series car is actually 55kgs heavier overall than later equivalent versions of its '991'-series predecessor. Which means that a well equipped Carrera-series model can easily tip the scales at over 1.7-tonnes - about the same as an equivalent Mercedes-AMG GT for instance. So it must be down to engineering and aerodynamics. The twin turbo flat six used in this '992'-series model might ostensibly seem to be the same as the unit fitted to later versions of the previous generation model but Porsche earnestly tells us that it's been taken apart and heavily redesigned, not just for more power but also in pursuit of greater efficiency.
Summary
The 911. Whether you've a classic model or this eighth generation '992'-series variant, it's an automotive icon that's globally loved. Which is why though this version has been substantially re-designed, Porsche hasn't messed with the fundamental formula. In other words, if, like us, you've always loved this car, then you'll love this one.
There are surely lots of reasons to. The improved six cylinder twin turbo used in this Carrera series is efficient, yet sonorous and gloriously tractable. Plus the cabin's more up to date and the infotainment's been brought up to scratch. In addition, like its predecessor, this 911 is practical and easy to use - and remains satisfying to drive in a way that rivals can't quite match. In other words, though apparently everything's changed, nothing is really different. Thank goodness.