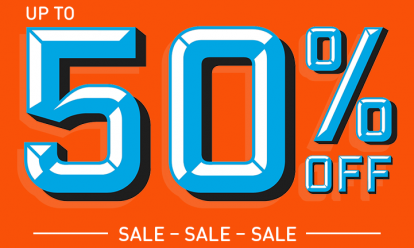 Get covered in our half price Breakdown Cover sale from just £7 a month.* We're the UK's best breakdown provider as voted by Auto Express drivers 2021.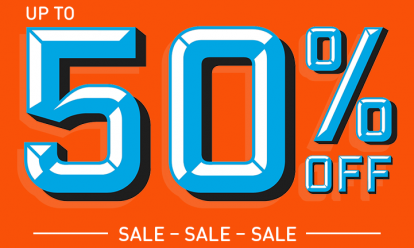 By Andy Enright
Introduction
Most car model ranges have one. It's that car that when asked about it, prompts the response, "Oh, yes. Totally forgotten about that one. Do they still make it?" For Peugeot, that car is the 5008. While being almost universally overlooked is clearly catastrophic for new car sales, it can, on occasion, mean that used buyers who absolutely know what they want can pick up a relative bargain, unencumbered by hordes of rival buyers. There's usually a sound reason why these cars are overlooked but once in a while a good 'un slips through the net. The Peugeot 5008 is a case in point. Here's how to land a used deal.
Models
5dr saloon mini MPV (1.6 petrol, 1.6, 2.0 diesel [Access, Sport, SR, Active, Exclusive, Allure])
History
The MPV or Multi-Purpose Vehicle has become one of the boom sectors in today's car market. More than any other category of car, they're fashioned specifically around the needs of the family and they've proven popular enough to prompt most of the big car brands to dip at least one toe in the water. Peugeot has had MPVs but compared to its mainstream rivals, it's always appeared strangely reticent when it came to expanding its people carrier offering, especially in the profitable compact MPV sector.
With its PSA partner company Citroen having MPVs coming out of its ears (including the successful Picasso compact MPV models), this may well have been a conscious decision but today things have changed. The 5008 is part of a more concerted effort on Peugeot's part to tap into a market where many felt it should have been all along. Based on Citroen's Grand C4 Picasso, it seemed destined for great things but buyers were then confused by the proposition when Peugeot launched the much-lauded 3008 and the promotional budget for the bigger car just seemed to evaporate almost overnight.
The car first went on sale in January 2010 with three trim levels being offered; Active, Sport and Exclusive. All featured seven seats, the second row of which folds flat and the third row can be hidden below the floor. The 5008 was well received by the press, winning the 2010 Car of the Year award from Diesel Car and also scooping the What Car? gong for best MPV. In 2011, the trim structure was modified slightly to offer better value for money. The old Active, Sport and Exclusive models were replaced by Access, SR, Active and Allure trim levels.
What You Get
Some of Peugeot's recent efforts have been hit and miss from a styling perspective, the main bone of contention being the enormous frontal air-intake that the marque insisted on applying to all its new models for a while. The 5008 departs from this controversial theme with a more conservative and classy look. Huge front light clusters sweep back up the sides of the bonnet and the chrome bar that splits the horizontal grille is mirrored by three more that run across the trio of air-intakes below. The square rear is designed for practicality first and foremost with a low loading lip and a wide tailgate. Carrying capacity is a major plus point of the 5008 as the vehicle is able to take 758 litres of cargo with five of its seven seats occupied. Fold all of the seats down and up to 2,506 litres can be squeezed in.
Peugeot boasts that the vehicle has a total glazed area of 5.77m3 to aid visibility and increase light levels in the cabin. This is achieved through the large windscreen and deep side windows as well as by the full-length sunroof. All of the seats fold flat to create a practical load floor and access to the third row is aided by a clever mechanism on the outermost seats in the second row. In one movement, the seat cushion lifts and the seat back moves forward to create enough space for passengers to enter through the side door without and clambering. Storage capacity is plentiful in all models thanks to large door pockets, a glovebox and an air-conditioned centre console storage bin to keep drinks cool.
There are a number of safety innovations also present in the 5008. The vehicle could be ordered with a head-up display that projects vital driving information onto the inside of the windscreen so drivers can keep their eyes on the road. A Distance Alert function informs the driver if they move within a pre-set distance of the car in front and seven-seat models are available with a full-length curtain airbag covering all three rows. The standard safety kit includes six airbags, ESP stability control with a hill start assist function, seatbelt warning lights for all seven seats and tyre pressure monitors.
What You Pay
Please contact us for an exact up-to-date valuation.
What to Look For
You'll do well to find anything notable here. There have been the odd reports of recalcitrant EGC gearboxes but these will all have been fixed under warranty. Corrosion is simply not an issue with 5008s and another reason why resale values are high. Look for a fully stamped up service history and make sure the kids haven't laid into the rear seats too badly.
Replacement Parts
(approx based on a 2011 5008 Access VTi) A clutch assembly kit will be around £275 and an exhaust system (without catalyst) will be about £410. An alternator should be close to £160 and a radiator around £180. Front brake pads are around £55, rear brake pads will be £40.
On the Road
A familiar crop of engines power the 5008 in a range that leans heavily on Peugeot's impressive HDi diesels. The 1.6-litre HDi has 110bhp and is offered with a choice of six-speed manual or the 6-speed robotised automatic. With the 2.0-litre HDi, there's a conventional automatic option supplementing the manual but the two gearboxes come with different power outputs. Manual customers have to make do with 150bhp while the auto model's engine is upgraded to 163bhp. On the petrol front, there's a 1.6-litre VTi unit with 120bhp or the 156bhp 1.6-litre THP which uses a turbocharger to boost performance.
The suspension is tuned for comfort but Peugeot claims that it will still deliver an engaging drive in what is a substantial vehicle. The front suspension features an anti-roll bar to maintain stability and the set-up at the back uses a conventional torsion beam. Ease of manoeuvrability is vital in a big family vehicle like the 5008 and Peugeot is offering a series of driver aids to make things easier. Front and rear parking sensors are supplemented by a system that measures roadside parking spaces and gives an indication of whether the 5008 will fit.
Overall
The Peugeot 5008 barely puts a foot wrong. It's well built, the engines are good and it's wonderfully practical. Okay, it's not the most fun car to drive but how many MPVs are? We'd also recommend giving the EGC gearbox a miss as many drivers find it jerky. Go for a manual HDi diesel model and you'll get a family car that returns good economy, seats seven and does it at a bargain price. What are you waiting for?