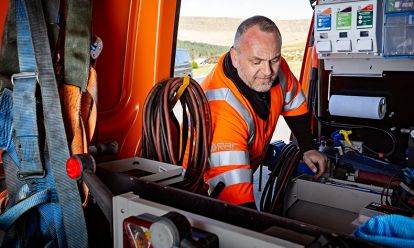 You can get covered in our half price sale from just £5.75 a month.* We're the UK's best breakdown cover provider as voted for by Auto Express drivers 2021.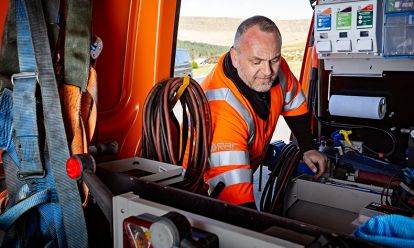 BY ANDY ENRIGHT
Introduction
Is there ever a 'best time to buy' an estate car. Right now there is. The launch of the Peugeot 407SW has depressed used values of the estate version of Peugeot's venerable 406 and a quick spin in one will remind you why the car was such a sales success. With a range of quality engines and no-nonsense practicality built in as standard, the 406 Estate still has a lot to be said for it. If you're looking for glamour, it's not exactly the top dog but it offers the sort of handling that Peugeot are renowned for and very attractive value for money. With no shortage of stock available to choose from, you can afford to be picky and don't be afraid to bargain hard.
Models
Models Covered:
5dr Estate - 1.8, 2.0, 2.0 turbo, 3.0 V6, 2.1 turbo diesel, 2.0 HDi turbo diesel 90bhp, 110bhp, 136bhp [L, S, LX, GLX, GTX, SRi, SE, Executive, Family, Rapier]
History
As you may well be aware, the 406 Estate was initially launched back in 1996 but for the purposes of this editorial we'll limit ourselves to the post-facelift cars that were launched in May 1999. Identifiable by their more angular headlamps and tail lights, a revised centre dashboard panel with new heater controls and radio, the differences didn't stop there.
Although the 1.8 and 3.0-litre V6 petrol engines and the 2.1-litre turbo diesel unit were carried over from the previous shape car, Peugeot added a new 2.0-litre petrol engine and a 90bhp HDi turbo diesel. The 3.0-litre V6 was boosted from 194bhp to a brawny 210bhp. A 2.2-litre petrol SRi version arrived in Summer 2000 and a 136bhp 2.2-litre HDi diesel model was added to the range in March 2001. Borrowing technology from this engine, a 143bhp petrol powered 2.0-litre HPi was introduced in late 2001 and sold alongside the existing 137bhp 2.0-litre 16v powerplant. 'Family' versions of the estate line up were also offered with a rear facing twin seat. Peugeot revisited the 406's trim levels in late 2002, deleting the GTX model. The 406 Estate was quietly phased out in summer 2004 in preparation for the launch of the bold new 407SW.
What You Get
The 406 cabin was revamped as part of the second generation changes - successfully as it turns out, giving it more of an upmarket feel. This has been achieved by a whole series of small but significant measures: resculpting the controls, improving the dials, using better quality materials and adding classy touches like the chrome trim now used on the handbrake and air vent buttons. The seats are better too, with more adjustment, higher backs and improved support. The driver also now benefits from an armrest and steering wheel stereo controls. Where the 406 didn't need changing was in the chassis department. The original model was the most engaging family estate you could buy and this one's little different. Even now few rivals can touch the liveliness of the 406 Estate's feel. Detail adjustments have improved the low speed ride and added extra feel to the standard power steering.
You'll appreciate the little touches, like the special ventilation slats running down the side of the boot which are aimed at preventing the inevitable wet dog/ steamy window problem. On the basis that what looks right is right, the 406 estate has a great deal going for it. It's one of the longest cars in its class and there's quite a substantial amount of room inside, compared to some competitors.
What You Pay
Refer to Car & Driving for an exact up-to-date valuation section. Click here and we will email it to you.
What to Look For
The level of build quality is excellent but there have been some stories of problems with the four-cylinder petrol engines. Stalling, especially in the 2.0-litre versions, is by no means uncommon, so try to ensure you start the engine from cold on your test drive.
There's also the known weakness of this engine family of engines - the timing belt. Make sure it's been changed every 30,000 miles or it may snap without warning, seizing the engine - you have been warned. It costs about £100 to replace - much cheaper than a new engine.
Replacement Parts
(Based on a 1999 406 2.0) A new exhaust will set you back about £400, while a replacement headlamp should be around £155. A new clutch is about £145. As for front brake pads, expect to pay about £33 front and £33 rear. A radiator will cost you around £250, an alternator around £322, and a starter motor around £279.
On the Road
The old model's benign face gave way to more aggressive frontal aspect when the facelifted car was launched in 1999. The same could be said for some of the engines. In the case of the 2.0-litre petrol versions, that aggression comes courtesy of the 16-valve 137bhp powerplant borrowed from the potent 206 GTi shopping rocket.
If that's not enough, you might want to try the 160bhp 2.2-litre petrol unit fitted to the sporting SRi model. To be honest, however, unless you really do rate your progress against the stop watch, you'll probably be just as happy at the wheel of the 110bhp 2.0-litre turbo diesel. This hi-tech common rail HDi engine is little more than a second slower to sixty on the way to 119mph, yet is capable of recording consumption figures of over 50mpg during effortless long distance cruising. The second generation 406 range also offers a 90bhp version of this excellent 2.0-litre diesel engine. Don't expect it to be any ball of fire (sixty takes a leisurely 14 seconds on the way to 112mph) but for family buyers, it will probably be just right. There's also a powerful 136bhp 2.2-litre HDi engine which uses much of the new technology pioneered in the 607. Able to sprint to 60mph in just 10 seconds yet still able to return 58mpg, it's an impressive installation.
For petrol people, there's an interesting 2.0-litre HPi engine that utilises high-pressure direct injection technology to spring benefits in terms of performance, economy and emissions. The figures would certainly seem to back up Peugeot's claims. The peak power output of 143bhp is up 6bhp on Peugeot's 'standard' 2.0-litre petrol unit. Similarly the sprint to 60mph is dispatched in 10.3 seconds, a clear half-second quicker and the top speed increases by a reasonably academic 1mph to 130mph. Otherwise, the engine line-up hasn't changed very much, with an entry-level 1.8-litre petrol unit at one end of the range and a 210bhp 3.0-litre V6 at the other.
The estate is over 4.7 metres long which makes it quite a size. It's also one of the heaviest, one reason why this bodystyle lacks a little of the saloon's instant chassis reflexes. Even so, driving the estate makes you realise just how good a chassis the 406 saloon has - minimal roll, maximum grip, yet a beautifully soft ride as well. Peugeot's engineers have given the estate longer rear springs and altered the damping to accommodate the extra wheel travel. What they haven't done, however, is provide the car with automatic self-levelling, something they claim it doesn't need. Unladen, the 406 estate feels quite different to the saloon - there's a degree of body-roll that reminds you of the days when French cars were built with old cobbled roads in mind.
Overall
Estate buyers are often perceived to be a more practical bunch than saloon buyers and as a result less swayed by the vagaries of automotive fashion. This would seem to weigh in the 406 Estate's favour but the market has changed. These days many manufacturers will highlight the fact that estate buyers are younger and trendier than saloon buyers. Scanning the used valuations for the 406 Estate shows that not all estates are created equal. 'Sports' estates command serious premiums while 'proper' estates - a category into which the Peugeot resolutely falls - can be neglected. If you need a solid, no-nonsense estate that promises a lively drive, the 406 Estate makes a great contender. It's time to make the whims of fashion start working in your favour.