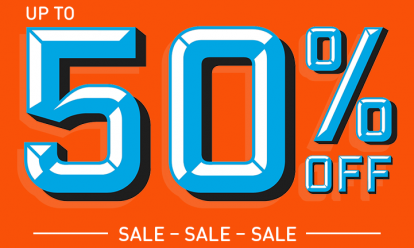 Get covered in our half price Breakdown Cover sale from just £7 a month.* We're the UK's best breakdown provider as voted by Auto Express drivers 2021.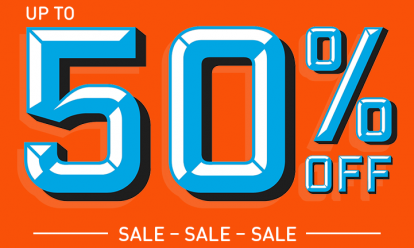 By Jonathan Crouch
Introduction
Nissan's X-Trail matured nicely in third generation form as a crossover model sitting just above the brand's popular Qashqai. Plus it borrows much of its technology from that best-selling car. X-Trail buyers though, get significantly more space, with the option of seven seats in a car that's slightly tougher and more suitable for more adventurous families. If you like the thought of a used crossover but still need something practical and capable, then this Nissan looks worth checking out.
Models
5DR HATCH (PETROL - 1.6 DIG-T / DIESEL - 1.6 DCI, 2.0 DCI)
History
It can take any product a little while to find its niche. Take the Nissan X-Trail - specifically this one, the third generation version, a car that back in 2014, finally found its place in the market.
It took quite a time to do that mind you, X-Trail sales in this country going all the way back to 2001 when this model was first launched as a kind of RAV4-style soft roading SUV. Unfortunately, that car wasn't stylish enough to be a RAV, nor were its off road abilities enough to take on the other segment favourite, Land Rover's Freelander. So Nissan tried again in 2007 with a MK2 model that looked and felt tougher, bluffer and more of a practical tool: the kind of thing you'd have thought a compact SUV should be. Unfortunately, most target customers disagreed, the second generation X-Trail hitting its stride in the market just as people were beginning to abandon precisely these kinds of cars in favour of less capable but much smarter and more dynamic crossover models like Nissan's own Qashqai.
It's the Qashqai that's provided much of the inspiration for the MK3 X-Trail we're going to look at here, launched in the Summer of 2014. The two cars share their underpinnings and engineware, while using much of the same technology. Back in 2014, Nissan crossover buyers were adjusting to the fact that the Qashqai could no longer be had in '+2' form with seven seats, these people being pacified by the fact that this larger X-Trail model could now offer that option for the very first time. In MK3 guise, the X-Trail was also better suited to light off road excursions thanks to a slightly loftier ride height and the wider availability of Nissan's ALL MODE 4x4-i all-wheel drive system. In other words, if you like the idea of a Qashqai - as a lot of people seem to - but need something a little tougher and more practical, then this car should prove to be a perfect fit.
If it is, then you probably won't need something capable of crossing the Serengeti - and you won't get it. Forget hardcore SUV Nissan models like the Pathfinder and the Patrol: this car sits firmly in the softer crossover segment, slotting in just above the little Juke and the medium-sized Qashqai in the Japanese brand's growing range. It sold in its original MK3 form until the Summer of 2017, when it was replaced by a lightly facelifted model. It's the original version though, that we're going to evaluate here as a used car buy.
What You Get
Take a glance and you'll probably quickly figure out what's going on with this third generation X-Trail model. In brief, it's trying to blend the sleek and stylish lines of a modern crossover with the robust appeal of a typical SUV. In place of the bluff, squared-off shape of the previous generation version, this MK3 model looks sleeker, hints of the popular Qashqai and luxurious Murano mixed with a dipping roofline, deeply sculpted flanks and a rising waistline.
Move inside at the rear and first impressions are good. The rear doors open widely to over 80-degrees for easier access and at first glance, the cabin looks as spacious as the cold statistics promise. Passengers in the centre of the car who don't need to worry about third row folk can kick back and stretch out. The extra 60mm of length between the wheels that this car enjoys over its Qashqai stablemate enables it to offer class-leading standards of legroom that's further aided by deeply sculpted front seat backs.
And up front? Well, back at the turn of the century in the original first generation version of this car, Nissan's designers went all quirky, with centrally-mounted dials, a proudly protruding centre stack and weird seat fabrics. Since then, the brand has learnt a few lessons about buyers in this segment: they may like to make a little bit of a statement when it comes to exterior styling, but when it comes to the interior, conservative quality tends to be the preferred approach. So that's exactly what's served up in this X-Trial, with most of the design and functionality borrowed from its Qashqai stablemate.
What You Pay
Please contact us for an exact up-to-date valuation.
What to Look For
While plenty of X-Trail owners in our survey were very happy with their cars, we also came across a surprisingly large number who'd had a whole catalogue of problems. One buyer had issues with the front brake discs warping after just 10,000 miles; watch out for graunching sounds as you stop. Another owner experienced issues with the keyless ignition system and the auto stop/start set-up. Plus his dCi X-Trail was diagnosed as failing to regenerate its DPF diesel particulate filter, something heralded by the DPF fault light illuminating. Apparently this happens if dCi versions of the car aren't driven frequently enough at higher speeds on the highway and requires a static regeneration costing around £285. We also came across plenty of reports of rattling and flexing noises from the dashboard, the door panels, the sunroof and the seats. Look out for all these things on your test drive as well as the usual things - scratched alloy wheels, interior child damage and signs of over-enthusiastic off roading.
Replacement Parts
(approx based on a 2013 X-Trail 1.6 dCi ex VAT) An air filter will be priced in the £6 to £16 bracket, an oil filter will sit in the £8 to £11 bracket and a water pump will be around £50 (though could cost as much as around £92 if you go for a pricier brand). Brake pads are in the £14 to £26 bracket for a pair, with brake discs costing around £63. Wiper blades cost in the £7 to £16 bracket each. A heated wing mirror glass will cost around £25. A radiator will be around £146.
On the Road
The range as a whole provides a choice of two or four-wheel drive configurations, but doesn't offer many options beneath the bonnet. Yes, you can find a 163PS 1.6-litre DIG-T turbocharged petrol engine, but hardly any original buyers chose it, preferring dCi diesel power. The most popular unt is the 130bhp 1.6 dCi 130 unit, though the 171PS 2.0 dCi powerplant also has its followers, particularly amongst those used to towing.
Will the restricted size of the most common 1.6-litre dCi diesel engine be a problem in an SUV this large? Well on the road, this is less of an issue than it seems as if it might be on the spec sheet. As the engineers rightly point out, this downsized powerplant puts out just as much pulling power - 320Nm of torque - as its 2.0-litre predecessor did, yet is 20% more efficient and comparably quick, 62mph from rest occupying around 11s en route to around 117mph.
Overall
This third generation X-Trail offers much more than its predecessors ever could. Class-leading levels of space and efficiency, more appealing looks, plenty of hi-tech and, crucially, the option of seven seats for those wanting it. That last feature gives this car something many comparable compact lifestyle soft roaders from this era can't offer - and those that can tend to be more expensive and pricier to run.
So yes, we can see a significant number of family folk warming to Nissan's proposition here. Particularly if they've considered a Qashqai-class crossover model in the past and liked the thought of one before regretfully having to move on to something more practical. This X-Trail has enough crossover cues to make you feel acceptably trendy but also enough size and space to make owners also feel that they've bought into something smartly sensible.
Of course, you can't have everything. This car doesn't drive with quite as much verve and flair as a smaller crossover. And the down-sized 1.6-litre dCi engine you'll come across most frequently can't quite deliver the pulling power you'd get in a direct rival with more conventional 2.0 or 2.2-litre diesel fitted. These two issues apart though, there's really not a lot else wrong here and the value proposition betters even that of the Korean budget brand opposition.
Perhaps most importantly, there's an element of desirability in this MK3 model X-Trail that was missing from its predecessors. All of which might indeed mean that if you're looking for a family used SUV of this kind, 'X' may very well mark the spot.