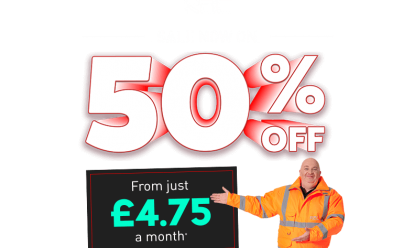 Get covered in our half price Breakdown Cover sale from just £4.75 a month.* We're the UK's best breakdown provider as voted by Auto Express drivers 2021.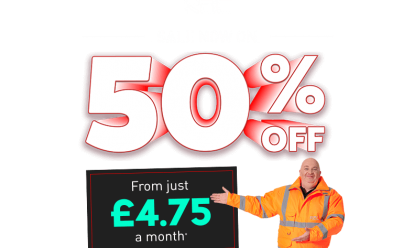 By Jonathan Crouch
Introduction
In past years, the Mazda3 has rarely figured amongst the family hatchback sector's stronger offerings. In its third generation form though, it deserved far more careful consideration. Redesigned from the ground up in 2014, the MK3 Mazda3 proved to be powerful, efficient and very good to drive. If you're shopping for a used family hatch from the 2013-2018 period, you probably weren't considering buying one. But you probably should be.
Models
5-door hatchback / 4-door 'Fastback' saloon [1.5, 2.0 petrol / 1.5, 2.2 diesel]
History
The 'Three' is the most important model this Japanese brand makes, a family hatchback pitched to sell in the class dominated by Ford's Focus - and also initially based upon that car in its earliest guises. First and second generation Mazda3 models, introduced in 2003 and 2009, both had Focus underpinnings. This MK3 model though, announced late in 2013, was much more its own vehicle.
The styling and the sizing are much as you would expect - but the engine range isn't. At a time when other brands were downsizing and turbocharging their powerplants to make them more efficient, Mazda chose to keep a relatively high level of engine capacity at the same time as finding other ways to enhance efficiency and improve balance sheet returns, mainly through reductions in weight. Which is why this car's mainstream petrol unit is 2.0-litres in size in a period when most other rivals in the class were producing comparable outputs from 1.4, 1.2 or even 1.0-litre powerplants. The mainstream 2.2-litre diesel's big in size too - but also small in running costs.
It all enabled this car to stack up as well on paper as it did in the showroom thanks to a much classier cabin. Add that to the accomplished driving dynamics that have long been a Mazda3 strongpoint and potentially, you've a quietly effective package for Focus families prepared to look beyond the obvious contenders in this marketplace. It sold until the Spring of 2018 and the introduction of an all-new fourth generation model.
What You Get
If you're searching for some kind of visual DNA that links the three generations of Mazda3 produced to date, then you'll search in vain. In each case, the Hiroshima brand has started with a clean sheet of paper, an approach which hasn't helped in building a firm identity amongst buyers - but then maybe the designers were merely casting around for the right look upon which to build. This MK3 model was certainly the most cohesively styled version of this car we'd seen to date, with a bold cab-rearwards profile, a rakish windscreen angle, a lower roofline, shorter overhangs, flared wheelarches and an extended wheelbase that pushes the wheels out into the corners of the car.
Up front, there's the same so-called 'KODO' design approach that also characterised both the larger Mazda6 and the company's CX-5 crossover model in this model's 2013-2018 period. True, 'KODO' isn't a very inspiring acronym but what it apparently stands for when you translate from the Japanese - 'Soul of Motion' - offers up a more emotive feel, this supposed to be a theme 'inspired by the movement of animals in the wild'. No, we couldn't see that either in the look of this car, but at least the KODO key point - a boldly contoured five-point grille with a distinctive signature line that runs through its lower lip into piercing headlamps - at last gives this car some much-needed visual identity.
Move beyond the long bonnet and start to look further back and fans of the brand might notice the repositioned wing mirrors (now sited on the shoulders of the lightweight doors), while the rest of us are more likely to be impressed by the incredibly tight shut lines and a sleek profile that results in a slippery 0.26Cd figure for the hatchback variant.
Lift the tailgate in the hatch and there's 364-litres of space on offer, 18-litres more than the previous generation model could offer and about 15% more room than you'd get in a rival Ford Focus. If that's not enough, then flattening the 60/40 split-folding rear bench increases capacity to 1,263-litres across a completely flat cargo bed. You can't help feeling that these figures could have been even better but for the designers' decision to lower the roofline in search of this generation version's sportier looks. The floor to roof cargo capacity dimension for this car is, after all, about 50mm less than the class averageStill, that would be more noticeable if the same impact was felt on rear seat headroom. Fortunately, this remained well up to segment standards. Legroom, in fact, is actually better than you'd normally expect from this class of car, thanks to the 60mm wheelbase increase, though the scooped-out seatbacks do force rear passengers to keep their knees in one place. As for cabin width, well this car is 40mm wider than its predecessor but that hasn't affected the usual observation in this sector that while two adults will be comfortable back here, three will find it a bit of a squash.
What's it like inside in this third generation 'Three'? In recent years, Mazda has mastered the art of interesting exterior design and produced a whole series of models that often charm at first glance - before disappointing when you actually take a seat inside. This one proved to be a big improvement in this respect. For a start, it feels of much better quality than the MK2 model, with enough use of satin-chromed metal and soft-touch plastics to give the interior a classy feel. Yes, a few more cheaply finished plastics do still remain if you choose to look for them but overall, it's a cabin that downsizers from far more expensive vehicles will feel much more comfortable with. As for practicality, well it's a pity the door pockets aren't bigger but the glovebox is decently sized, plus you've got the usual cup holders as well as a tray in front of the gearstick in which to store things.
As ever with the Mazda3, it's all supposed to feel a bit sporty and though here, there's not the properly low-slung driving position that would really emphasise that, you do get all the things that make you feel more at one with the car you're driving, with ideal positioning for the pedals, steering wheel and gear knob, plus excellent all-round vision achieved in this case by the repositioning of the A-pillars and the wing mirrors. There's a tendency to think every brand has already got this right but it's only when you get yourself into a model that actually has that you appreciate the small but subtle different that perfection in this respect can bring. The revised instrument layout works well too, with one central dial that's either a speedometer (if you've got a standard-spec model) or a rev counter (if, as here, you've opted for a head-up display that projects the speed and other key information onto a pane of glass at the bottom of the windscreen). With the rev counter, you also get an incorporated digital speed display.
The best bit though, is the 7-inch colour TFT centre-dash touchscreen, a vast improvement on the cramped little infotainment display fitted not only to the previous generation version of this model but also to the supposedly more luxurious Mazda6 of this period. Controlled by touch, voice command or a smart chromed rotary dial positioned down by the (thankfully) conventional handbrake, it's a delight to use, alleviating dashboard button clutter by handling various audio and telephonic functions, plus it can also help you with the eco-friendliness of your driving and display sat nav where fitted. Fortunately, the system doesn't try and replace conventional ventilation controls but the set-up does include a clever cloud-based internet connectivity platform that aims to bring a wide range of free web-based infotainment content safely into the vehicle - two apps in particular: 'Aha' for various infotainment features including text, Twitter and Facebook and 'Stitcher' for on-demand internet radio.
What You Pay
Please contact us for an exact up-to-date valuation.
What to Look For
Almost all the Mazda3 owners we surveyed seemed very happy with this MK3 model - which was encouraging. However, that doesn't mean there aren't things you'll need to look for. Because rear parking sensors weren't standard across the range, there may be more of an issue with rear scuffs and scratches than normal. On diesel models, it's worth remembering that the diesel particulate filter can cause problems, especially if you accidentally shut it off partway through its regeneration cycle. The result is contamination of the oil system with fuel, which results in the oil level rising gradually over time. If this is happening, some damage to the engine may already have been done, so it's worth getting the car inspected.
Diesel versions need to be given frequent motorway runs in order to ensure they complete this regeneration cycle, which is only triggered at high speed. So if you're thinking of buying a diesel version, check the previous owner's usage and make sure you're going to travel on the motorway often enough to justify owning a black pump fuelled model.
Replacement Parts
(approx based on a 2013 Mazda3 Skyactiv-G 150PS petrol - ex VAT) An air filter costs in the £12 to £14 bracket and a fuel filter costs in the £8 to £14 bracket. An oil filter costs in the £6 to £9 bracket. Front brake pads sit in the £25 to £50 bracket for a set; for a rear set, it's £33-£68. Front brake discs sit in the £137 to £200 bracket; for a rear pair, you're looking in the £60-£73 bracket. A water pump costs around £142, a thermostat is in the £10-£23 bracket and wiper blades sit in the £6-£17 bracket.
On the Road
The Mazda3 has always been good to drive. Here, the gearshift quality's great and integral to the Mazda3 line-up are SKYACTIV powertrains, SKYACTIV bodies and SKYACTIV 6-speed manual and automatic gearboxes, all of them with bulk trimmed to the minimum, with the collective result that this car is significantly lighter than most of its rivals from this period.. We'd recommend the higher-powered diesel engine, a pokey 150PS 2.2-litre unit with a lusty 380Nm of torque; a lesser 100PS 1.5-litre unit was also offered. The 2.2 diesel is a car that, to all intents and purposes, is able to offer the performance of a 2.0-litre diesel with the economy you'd usually expect from a diesel 1.6. What kind of performance? Well, rest to 62mph occupies just 8.1s on the way to 130mph. You can also have this powerplant with a 6-speed automatic gearbox - but that has quite an impact on running costs.
The same applies if you choose the automatic option with the engine the vast majority of Mazda3 customers will select, the 120PS 2.0-litre petrol unit. If you are limited on price, someone who covers low mileages or simply prefer to fuel from the green pump, then, with a manual gearbox fitted, this is the variant to choose. Here, 62mph takes 8.9s en route to 121mph, a vast improvement on the figures returned by an entry-level 100PS 1.5-litre variant that's no cheaper to run and not much less expensive to buy. There is also a minority interest 165PS version of the 2.0-litre petrol engine at the top of the range, but its figures (0-62mph in 8.2s and 130mph flat out) aren't much of an improvement. Less is more. Come to think of it, that sums the Mazda3 driving experience up rather neatly.
Overall
Released from the shackles of Ford ownership, Mazda's product range has improved markedly. The cars look and feel more appealing and innovation is now an established part of the company's DNA. This MK3 Mazda3 is a good example of that. True, there are still many more obvious choices than this one within the family hatchback sector from the 2013-2018 period, but if you're bored with the usual Golf, Astra and Focus fare and want a car that won't impose a swingeing financial penalty for wanting to be just that little bit different, the Mazda3 is a smart pick.
True, it may not be one of those family hatchbacks that grab you on first acquaintance, but the longer you spend with one, the more you appreciate the depth of thought that's clearly been put into the design of the things that matter; like the clever cabin, the exceptional infotainment system and the hi-tech equipment. Most of all though, this is a car built around its smart SKYACTIV engine technology, offering a design approach rejecting small capacity turbo units that promise impressive running cost figures but rarely actually deliver them. In the real world, Mazda reckon their strategy of lightweight cleverness is the one that'll bring better day-to-day returns for customers - and they could well be right. Combine all of that with a rewarding driving experience and you've a car that ought to be hard for any right-thinking family hatchback buyer to ignore, should they be seeking a car from this class from this period. One in every three Mazdas sold anywhere in the world is a 'three': there's a reason for that.