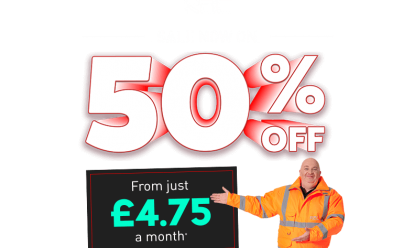 Get covered in our half price Breakdown Cover sale from just £4.75 a month.* We're the UK's best breakdown provider as voted by Auto Express drivers 2021.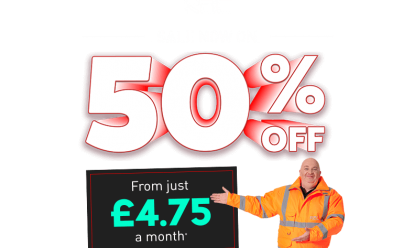 By Andy Enright
Introduction
Pleasant surprises are always welcome. It's probably fair to say that Nissan probably didn't expect to radically change the way British buyers bought mid-range cars when it introduced the Qashqai back in 2007, but that's exactly what happened. Bored by a constant stream of family hatches and depressingly suburban compact SUVs, we loved the Qashqai. Nissan called it a crossover and that's exactly what it was, offering a blend of the qualities of family hatch and SUV. Still, Nissan needed to stay ahead of a chasing pack that jealously regarded its consistent top ten position in the UK sales charts. A whole host of copycat vehicles followed but in 2011, Nissan made a wide-ranging series of changes to the Qashqai, keeping it at the vanguard of the new breed of crossovers. Here's how to track down a good used one.
Models
5dr Crossover (1.6, 2.0 petrol, 1.6, 2.0 diesel [Visia, Acenta, 360, Tekna])
History
Nissan probably wins the award for most visionary car manufacturer of the past decade. Time and again it's managed to predict market trends and be there with the right product when the public gets with the program. The Qashqai is but the most obvious example, but cars like the Juke and the GT-R have also been massive hits. It's developed the theme along the way, never giving its opposition a static target to draw a bead on. In 2009 we saw an element of MPV versatility added to the mix with the seven-seater Qashqai+2 variant was launched. But of course, competitive brands were watching and by the beginning of 2010, the crossover market the Qashqai had created was filling out with competitors like Peugeot's 3008, BMW's X1 and Skoda's Yeti. Nissan responded with this heavily revised second generation model, a car that was smarter and cleverer.
Launched in the Autumn of 2011, the big news with the updated Qashqai was under its bonnet. To support the underwhelming 1.5-litre dCi diesel, in came a 130bhp 1.6-litre dCi diesel that made all the right numbers when it came to real world performance, fuel economy and emissions. More importantly for Nissan, it put some distance between the Qashqai and the chasing pack. Cars like the Subaru XV and the Mazda CX-5 were posing a clear threat. Results talk though, and the Qashqai battered these very talented rivals in the sales charts, right through to its replacement at the end of 2013 with a car that was new from the ground up.
What You Get
Designer Stephane Schwarz pulled it off and managed not to spoil a good thing by going too far with the mid-life 2010 facelift. He smartened up the bonnet, the front bumper, the wings, the front grille and the headlamps but overall, the effect remains much the same, if slightly more distinctive and up-market. It's a look continued around the back where there are subtle aerodynamic tweaks and LED lights.
Up front, it feels much more spacious, especially in a version fitted with the full-length glass panoramic roof. You get the expected crossover-style high seating position, yet there's ample headroom - plus it's easy to find an ideal driving position courtesy of a height-adjustable driver's seat and steering tweakable for both reach and rake. Look around you and you won't observe the highest quality cabin in the class - that was a mission for Nissan in the 2014 car - but it is solidly built with detail improvements like low-level lighting around the front footwells and a smart instrument layout with a neat LCD driver information screen in the centre.
The trim level range kicks off with the entry-level Visia before extending through the Acenta and N-Tec derivatives to the plush Tekna. The n-tec models are likely to prove particularly popular with their focus on technology built around Nissan Connect. Nissan Connect is a control system for the Qashqai's advanced technology features which brings Bluetooth connectivity, touch screen satellite navigation, a colour reversing camera, an MP3 compatible CD stereo and a USB interface for connecting MP3 players all together in a single interface. The n-tec models also get 18" alloy wheels, a panoramic glass sunroof, privacy glass, roof rails and an auto-dimming rear-view mirror. The Nissan Connect system also comes as standard with the Tekna models. The most noteworthy addition to the Tenka's standard kit list, however, is the Around View Monitor which adds three external cameras to the Qashqai's existing rear view system to create a 360 degree overhead view. It's essentially the same system used in Nissan's premium brand Infiniti EX and FX models.
What You Pay
Please contact us for an exact up-to-date valuation.
What to Look For
The Qashqai has proven exemplary in its reliability; a testament to its British manufacturing team. In judging the Qashqai Used Car of the Year for the second year running in 2011, a panel of judges comprising of used car market and vehicle valuation experts at CAP said: "The Nissan Qashqai has created an entirely new 'crossover' sector and prompted other manufacturers to follow by marrying the practicality of a people carrier with the looks of a quality 4x4. By achieving this in a package that also offers economy, handling, strong build quality and reliability the Qashqai has become the perfect used car for our time." There's not really much to add to that.
Replacement Parts
(approx values for a 2011 Qashqai Visia 1.6) A clutch assembly will be around £205 and front brake pads are around £45; it's around £40 for the rear set. An alternator should be close to £260 and a radiator around £190.
On the Road
If you want a crossover model of this kind, then this one remains the benchmark, especially when it comes to on-tarmac driving dynamics. Like all its like-minded rivals, this one is aiming to offer everything people like about butch-looking SUVs in a more practical and affordable family hatch-shaped package. So you get the looks without any of the compromises you'll not want to make if you never go off road. So kerbs can be mounted, but you'll need to leave the Bear Grylls stuff to more serious tackle, though there is the option of 4WD for muddy carparks or snowy driveways.
An expensive option on both this model and the top 140PS 2.0-litre petrol variant was Nissan's ALL-MODE 4WD system. Depending on how you twist the rotary controller in front of the gearstick, this can be set in front wheel drive, locked with drive split 50:50 to the front and rear or left in 'Auto' to shuttle torque backwards and forwards as required. It certainly doesn't make this car into any kind of off roader - there's no significant ground clearance for a start - but it'd be nice to have in a snowy snap.
Overall
If you're looking for a mid-range crossover, start with the Nissan Qashqai and work from there. There hasn't been a bad model built to date, but if you're looking for the inside pick, go for one of the later versions we've been looking at here with the 1.6-litre dCi diesel and don't be afraid to budget a little extra to bump yourself up a trim level or two. Remember, there's no shortage of Qashqai stock out there, so make it your mission to land yourself a bargain.