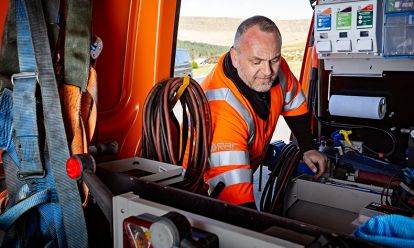 RAC Breakdown Cover comes with home rescue as standard. Plus, get £20 off your MOT with Advanced and Ultimate.*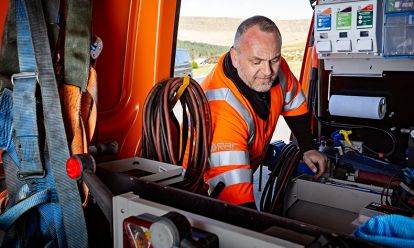 Nissan's Ariya aims to rejuvenate the upper-mid-sized part of the EV market. Jonathan Crouch reports.
Ten Second Review
The Ariya broadens Nissan's EV range up-market, a coupe crossover that really seems to have the 'want one' factor missing from so many family-segment electric vehicles. It's boldly styled, has a driving range of up to 310 miles and offers a high-performance 4WD variant too. Think EV are dull? Check this one out.
Background
Back in 2011, Nissan established the concept of an all-electric family car with their market leading LEAF. Now, the brand is ready to move the family EV sector on again once more with this car, the Ariya. It sits above the LEAF and is an SUV crossover aimed directly at two other fresh compact crossover EV market entrants, the Tesla Model Y and the Volkswagen ID.4. These are cars that fill the space between relatively affordable EVs - like the LEAF and its cousin the Renault ZOE - and pretty expensive once - like pricier Teslas, Audi's e-tron and the Mercedes EQC.
So the Ariya is pretty important. In fact, Nissan's operating chief Ashwani Gupta reckons it represents 'a new chapter' for the company and will mark a 'fresh era for electric vehicles'. It's designed as a coupe crossover in the style of combustion models like Audi's Q3 Sportback and the BMW X4. The idea is to directly target customers would never previously have considered an electric car.
Driving Experience
The idea here, says Nissan, is to 'amplify the fun-to-drive aspect' of electric mobility. A heavy old EV; fun to drive? That might be a new concept for you. If so, Nissan wants to change your mind. This one is certainly weighty, tipping the scales at between 1.8 and 2.3-tonnes, depending on spec. But it has rear wheel drive and perfect 50-50 weight distribution for balanced handling. And flat underbody aerodynamics for high speed stability. It's also got plenty of power. Even the entry-level 63kWh version offers 215bhp, while the alternative bigger-battery 87kWh variant has 238bhp. Both get to 62mph in 7.5s but have a top speed limited to just 99mph. Both variants can also be ordered with Nissan's 'e-4orce' 4WD system, which borrows much from the AWD setup used in the brand's GT-R supercar. Choose that weightier set-up and power outputs rise slightly to compensate - to 275bhp for the 63kWh e-4force version and 302bhp for the 87kWh e-4orce model.
At the top of the range is the e-4orce Performance model, a 4WD variant which uses the top 87kWh battery but produces up to 389bhp from it, enough to get you to 62mph in just 5.1s en route to a maximum raised to 124mph. All Ariyas get 'Standard', 'Sport' and 'Eco' driving modes, with the e4orce variants adding a 'Snow' setting too.
Design and Build
The Ariya is certainly a striking-looking thing, it's front end featuring a bold 'shield'-style design with a 3D 'kumiko' pattern under a smooth surface and the Nissan logo is backlit with 20 LEDs. From the side, there's a low-slung coupe silhouette and a single crease line linking the front and rear of the car. At the back, you get a distinctive C-pillar design, plus a high-mounted rear wing and a single-piece light bar. To suit the current zeitgeist, there are big alloy wheels of 19 or 20-inches in size. Thanks to its new electric vehicle-specific CMF-EV platform, this is quite a large car too, 4595mm long, 1850mm wide and 1660mm tall. Which, to give you some perspective, makes it almost the same size as its closest rival, Volkswagen's ID.4.
The 2,775mm wheelbase makes possible a decently large cabin too. It'll certainly feel futuristic, with 'Zero Gravity' slim profile seats and a very minimalist design, with almost all the physical buttons replaced by capacitive haptic-feedback switches integrated into the fascia surface. There's a 12.3-inch central touchscreen; and a digital instrument binnacle display of the same size, plus what Nissan reckons is one of the biggest head-up displays in the segment. There's also a fold-out centre stowage box beneath the main instrument panel. There's a reasonably-sized rear bench, but it would be more comfortable for two than three. The boot capacity is 466-litres for 2-Wheel Drive variants, but the e-4orce AWD derivatives lose some of that because of the extra motor they use: their cargo area is rated at 408-litres.
Market and Model
Expect Ariya pricing to start where pricing of top LEAF 'e+' models finish. That means a likely price span between £37,500 and £50,000 for this car. There's plenty of kit included for that of course, including ultra-slim full-LED headlights which incorporate four 20mm projectors and are combined with animated indicators. Inside, there's a sophisticated centre dash infotainment screen which incorporates a 'digital assistant' incorporating Amazon Alexa voice control and activated by the phrases "Hello Nissan" and "Hey Nissan". This set-up includes 4G connectivity and can receive over the air updates for infotainment elements and chassis and EV settings. There's plenty of smartphone integration too of course, which will enable appointments to be fed to the car in advance any journey.
As you'd expect, you'll get Nissan's latest suite of 'Safety Shield' camera safety equipment. The front grille houses a whole range of sensors that drive Nissan's 'ProPILOT' driver assistance systems - features like Lane Keeping Assistance and Adaptive Cruise Control. The Ariya can be ordered with a choice of six 2-tone paint finish combinations, each with a contrasting black roof; as well as four full-body paint finishes. These are complemented by an eye-catching single 'light blade' at the rear that is designed to look black when the car is switched off.
Cost of Ownership
You'll want to know about driving range. The base 63kWh model can go 223 miles between charges. If you need more, you'll be directed to the 87kWh variant which has a 310 mile range. Adding in the weighty 'e-4orce' 4WD system inevitably reduces these figures - respectively to 211 and 285 miles. The top 87kWh e-4orce Performance model has a 248 mile range. There are the usual controls for increasing the level of regenerative braking so that you can maximise this car's range potential. Like the LEAF, the Ariya operates with an 'e-Pedal' system when braking regeneration is at its maximum, meaning that in normal driving, you'll be able to launch, accelerate and decelerate only using the throttle pedal.
As you'd expect with an electric car, there's a special smartphone app allowing you to remotely check on battery status and set climate controls to precondition the temperature of the cabin before you reach the car. The 63kWh version features a 7.4kW AC charger for home connections, while the 87kWh variants have a 22kW three-phase setup. Nissan says the Ariya can support up to 130kW DC charging, technology that will allow around 230 miles of range to be added to this car's battery pack in around half an hour. A nice touch is the inclusion of an LED inspection light in the car's charging point so that owners won't have to rely on street lighting to connect their cars to an electric source at night.
Summary
You could argue, as Nissan does, that this is the market's first truly desirable family segment electric car. The Japanese maker describes the Ariya as a 'force of wonder'. It'll certainly make quite a few buyers wonder about whether time might now be right to make the switch to an EV.
Here's one, after all, with a decent driving range. And a car that looks good, promises to drive well and should be reasonably practical too. All for realistic money - by premium EV standards anyway. It's major issue - a still relatively fledgling EV public charging infrastructure - isn't something Nissan can do very much about. But the Ariya is a sign of just how much the EV market is getting into gear. Even if you've never considered an electric car before, we think you'd like one of these.