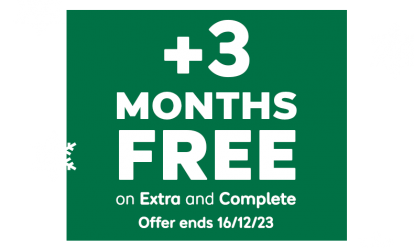 With 12 months of cover, new customers get an extra 3 months for free*.
*Added after 12 months, excludes Basic cover. New customers only. Ends 16/12/23, 7am.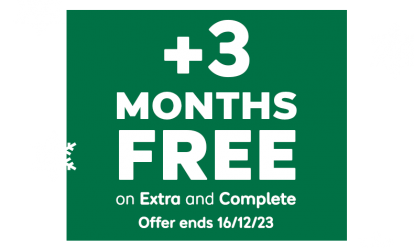 By Jonathan Crouch
Introduction
Nissan's 370Z isn't only a proper sportscar, it can be a proper roadster too. On the used market, its combination of speed, style and sheer fun is very difficult to beat for the money.
Models
2dr convertible (3.7 petrol [standard, GT])
History
In the eyes of many, proper sports convertibles are a dying breed these days, especially those that remain affordable. They've been sometimes ruined by weighty metal folding hoods and intrusive electronics. They've become accessible to anyone who can afford their inflated price tags, yet truly satisfy no one with a deep-seated petrol-through-the-veins passion for driving. They have, in essence, become soft in heart as well as roof. Everything in fact, that this car isn't: Nissan's 370Z Roadster.
With Z-car heritage going back nearly half a century, the coupe version of this model is the definitive Japanese sportscar. This Roadster version though, launched in 2010, is definitive full stop. You simply can't get well over 300bhp, red-blooded sportscar handling and a fabric roof anywhere near this model's relatively affordable price point. Unlike the 350Z Roadster model that preceded it, this soft-top was created as a part of the basic 370z design right from the start, so it's as smart as it's sporty. An enticing prospect. It was lightly facelifted in 2013 and sold until 2015.
What You Get
Whereas the drop-top version of the original 350Z Roadster was developed as something of an after-thought (with predictably gawky roof-up results), the design of the 370Z was created with this Roadster very much in mind. Indeed, the coupe shape wasn't signed off by stylist Randy Rodriguez until he could be sure that it would morph gracefully into a convertible. And it does, the broad, curvy rear perfectly balancing the longer, more steeply-raked and now fully automated, self-latching fabric roof that erects or folds in just 20 seconds.
Otherwise, the detail on this car is just as gorgeous as on its coupe stablemate. From the arrow-shaped headlamps to the boomerang-shaped tail lamps, there's a handsome aggression that marks this car out from its overtly style-conscious contemporaries. The front air-intake borrows its look from Nissan's GT-R supercar, giving this 370 greater malevolency as it looms in your mirrors with twin aerodynamic fins rising like fangs from its lower lip.
Inside the two-seater cabin, it's a big improvement on the plasticky feel of this car's predecessor. The dash, with its hooded dials and lashings of silver trim, is upholstered in a leather-like surface called Sofilez that's tasteful in both look and feel. The roof too, is better done than on the old open-topped 350Z, with high quality lined interior fabric replacing utilitarian vinyl. And then there's the seats, for some reason a little different to those used in the coupe version but since they're slightly more comfortable, we see no cause to complain. What we would have liked to see from a car of this price is a roof you can operate at slow traffic jam speeds and reach-adjustment for the steering wheel.
And a bit more luggage space? Well that's always good but this Nissan delivers 140-litres which, though well down on the 235-litres you get in the Coupe version, is about as much as you could reasonably expect from a car of this kind - enough for two people and a weekend away.
What You Pay
Please fill in the form here for an exact up-to-date information.
What to Look For
The Nissan 370Z has proven to be a largely reliable proposition thus far but a few issues have surfaced. The most common grumble has been a recurrent complaint about paint finishes, and paintwork delamination, especially on the car's bonnet and front bumper. Check in clear sunlight for any cracks or discolouration. Overheating can be an issue if you plan to subject your Zed to summer track work. The workaround for this is to fit an auxiliary oil cooler which solves the problem. It's rarely an issue for road driving though. The other complaint many owners have is noise at speed, specifically tyre noise. The standard Bridgestone rubber is noisy at motorway speeds and some owners have reported that replacement Michelin Pilot Sport 2s or (if you're on a budget) Falken 452 tyres take the edge off the cabin volume. There have been few complaints about this Roadster's fabric roof mechanism, but check it thoroughly on your test drive.
Replacement Parts
(approx based on a 2010 370Z GT Roadster) Replacement parts are priced at about the going rate for a premium sports convertible. You'll need £160 for a refurbed alternator, £280 for a front nose finisher, £12 for a spark plug, £70 for a set of EBC front brake pads and £45 for the equivalent rear items.
On the Road
Is this car's 3.7-litre 326bhp V6 one of the most glorious sounding engines of its era? We reckon so. And the best bit about choosing this Roadster version is that you can hear it that much better.
This is a more serious, more focused car than its 350Z Roadster predecessor, 45kg lighter and 45% stiffer, sitting on a wheelbase that's 4-inches shorter. Roof-down, there's decent protection from buffeting, allowing you to converse with your favoured passenger without raising your voice - unless they're being especially irritating of course.
But is it as much fun as the 370X Coupe around the twisty stuff? Oh yes. The pokey V6 puts out a muscular 366Nm of torque, pulling power that's good enough to see 62mph from rest dispatched in just 5.5s on the way to an artificially limited maximum of 155mph. Pretty much as fast as a Porsche Boxster S for loads less, in other words.
The more you drive this car hard, the more you realise that the people who developed it were proper petrolheads. Why else would they have spent five years in developing a Synchro Rev Control system that blips the throttle when you make a downchange to make you feel like Michael Schumacher? Or an optional seven-speed semi-automatic gearbox with gorgeous magnesium-crafted F1-style paddle shifters that on a clear day, makes a circuit of your local town centre one-way system feel like a lap of Monte Carlo. So yes, this is a hi-tech stepping stone to Nissan GT-R supercar ownership. But no, its essential character hasn't been diluted: it's still a driver's car, pure and simple.
Like most serious driver's cars, it's not at its best when you're pottering about around town. but when you're in the right mood on the right back road on the right day, it's just brilliant. The stiffer chassis, tauter suspension and dampers plus the proper limited slip differential at the rear all contribute to cornering that's wonderfully sharp and flat. There's clever variable braking that's not too sharp at lower speeds but powerful at higher ones. Plus, if you're on track and feeling brave, the standard traction control and VDC stability control systems can be fully disabled, so with a bit of instruction, you can get the car tail-out or even drifting. Brilliant.
Overall
This is the car the old 350Z Roadster always should have been. Lighter, stiffer, shorter but most of all, gorgeous. Yes, there are more polished roadsters than this one - but they aren't as much fun. There are faster ones - but they cost much more.
Is it the ideal everyday or single-car choice? No it isn't, but then we'd be a bit suspicious of any proper sports roadster that was. The reasons you buy a car of this kind are the reasons this 370Z Roadster is so appealing. It might not be the money-no-object choice but for the price being asked, there's not much that can better it.