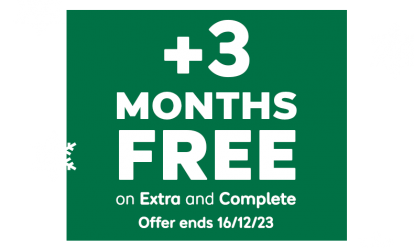 With 12 months of cover, new customers get an extra 3 months for free*.
*Added after 12 months, excludes Basic cover. New customers only. Ends 16/12/23, 7am.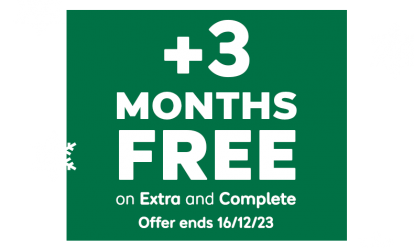 BY ANDY ENRIGHT
Introduction
Now here's one that you may not have considered for quite some time but which is not altogether unappealing. The Nissan 100NX offers something a little different if you're after a budget used coupe and want manageable bills without the 'froufrou' image of something like a Vauxhall Tigra.
Tracking one down isn't going to be easy but these cars were built on Nissan Sunny underpinnings and are therefore tough and reliable. It's not the last word in the style stakes, true, but the shape has worn well and your neighbour won't know what on earth it is.
Models
Models Covered:
(1.6-litre 3dr Coupe [100NX])
History
The genesis of the 100NX appeared in 1986 in the shape of the no-nonsense Sunny family hatchback, a range which received a major shot in the arm in 1991 with the introduction of a revised range which featured more modern multi-valve engines and revised styling. Ushered in on the periphery of the Sunny barrage was the 100NX, a neatly-styled little coupe that went head to head with the Mazda MX3 and spawned rivals like the Toyota Paseo, another Oriental underachiever.
While European markets got a 130bhp 2.0-litre model, the car sold in the UK was only offered with the less punchy GA16DS 1.6-litre 16v which was good for 90bhp, revised in 1993 to the GA16DE engine designation which managed 102bhp. Bear in mind that at the same time, Nissan was selling the 227bhp Sunny GTi-R hatch.
The Californian-designed 100NX sold in small numbers over here, shifting around 5,000 units in the four years it was on sale. Its number was up the moment Vauxhall released the Tigra and Ford announced plans for the Puma.
What You Get
The lift-off targa roof panels are the 100NX's biggest draw and differentiate it from its erstwhile rivals. The boot isn't a bad shape and holds 11.6 cubic feet of fresh air but if you want to stow the roof panels, then you won't have room for luggage. The rear seats are a joke, even when compared with compact coupe rivals. As a guide, you'll get 18inches of legroom in the Nissan compared to 25 in a Tigra and 26 in a Honda Civic Coupe.
What's slightly baffling is where the Tigra and the Civic looked fresh in 1995, they have now dated quite significantly and the more restrained styling of the Nissan now appears easier on the eye.
The 100NX was reasonably well-equipped, being supplied as standard with alloy wheels, electric mirrors, central locking, electric windows and power steering. It's worth bearing in mind that this car was developed before airbags and pretensioning seat belts became de rigeur although it is fitted with side impact beams.
What You Pay
Please fill in the form here for an exact up-to-date information.
What to Look For
Look out for worn driveshaft joints on early 100NX models. You should also check for heavy front tyre wear, oil leaks and signs of engine coolant loss, which could indicate cracking or warping of the cylinder head. The interior trim isn't particularly durable and you need to check for rust around the wheelarches and the bottom of the rear tailgate
Replacement Parts
(approx based on a 1995 100NX) A clutch assembly will be around £85, an alternator should be close to £195 and a radiator around £140. Brake pads are around £35 a set, a replacement headlamp is close to £95. A full exhaust is about £300 (including catalyst) and a starter motor around £240. Do your research and find out which parts are common with the Nissan Sunny as these will often be priced far lower than if, for example, you ask for a 100NX clutch.
On the Road
The 100NX isn't a particularly exciting car to drive. Its modest power output gets it to 60mph in 10.5 seconds and on to a top speed of 115mph. The upside of this is that fuel consumption averages hover around 31mpg, so running it isn't going to be expensive and this, coupled with the relatively cheap insurance and lift off roof, makes it a desirable choice for penniless youngsters, safety caveats notwithstanding.
Overall
Forever destined to remain an interesting curio, the Nissan 100NX seems to have become a better used car than it ever was when new. It offers a bit of charm for very little money and there are many doing the rounds quite happily that are approaching 200,000 miles. Find one with half that on the clock and you could look forward to a few years of very inexpensive sunshine coupe driving. Just don't expect white-knuckle thrills.