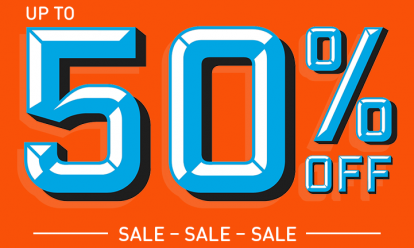 Get covered in our half price Breakdown Cover sale from just £7 a month.* We're the UK's best breakdown provider as voted by Auto Express drivers 2021.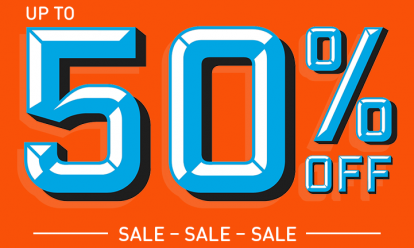 BY JONATHAN CROUCH
Introduction
The problem with most Galaxy/Espace 'full-size' MPV people carriers is that for the uninitiated, they feel just too big. Even those that don't handle like vans feel like them to park.
For many families, the seven-seater Mitsubishi Space Wagon has proved to be a refreshing alternative. It's car-like to drive, to look at and to park, it has Mitsubishi reliability and it's been on the market long enough for early examples to be very affordable.
Models
Models Covered:SPACE WAGON 1991-1999 [1.8 GLXI / 2.0 GLXI 2.0 GLX TD]
History
The Mitsubishi Space Wagon model line goes back to the mid 1980s first generation 1.8-litre model that looked more like an estate car and in which it was awkward to use all of the space available.
These are a bit tatty by now as they were replaced back in 1991 by a bigger, new shape second generation model that was better in almost every way. The first version had a 1.8-litre 16v engine but this rather breathless unit was quickly replaced in 1992 by a two-litre 16-valve engine.
For a year or so between 1995 and 1996, Mitsubishi experimentally offered a two-litre turbo diesel variant but it was soon phased out. Whichever engine you chose, there was only one plush GLX trim option, but it could be enhanced by Mitsubishi's Diamond Option Pack (dealers sometimes advertise these as 'DOP' cars).
Thinking that there might also be a market for a mini-MPV, the importers also introduced a shrunken four-door version called the Space Runner alongside the second generation Space Wagon in 1991. That car had also had a lift-up tailgate but just the one nearside sliding rear door which could be inconvenient if you arrived on the wrong side with the groceries. However, it was handy for preventing kids exiting into traffic. Though few were sold, the smaller Space Runner lasted until 1999, sharing the Space Wagon's 1.8-litre 16v engine.
At the beginning of 1999, a new, even larger, third generation Space Wagon was introduced. It still looked car-like but had enough room inside to sternly challenge larger MPVs. As before, only one petrol engine option was available but this time it was Mitsubishi's new high-tech, fast-yet-frugal 2.4-litreGasoline Direct Injection (Gdi) unit. There were three levels of trim - GL, GLX and GLS.
What You Get
At first glance, it`s difficult to believe that the second generation Space Wagon can actually seat seven, it looks so much smaller than the competition. Mitsubishi squeezed in that extra row of seats by raising the roofline and adopting a more upright seating layout.
If that doesn`t sound very comfortable, you might be surprised at how much you like it in practice. For most journeys, you`ll probably want to keep the rearmost seats folded down (giving you a huge boot); they're easy to raise when circumstances demand.
The specification is comprehensive, even if you don`t buy a Diamond Option Pack version with electric sunroof, roof rails and a luggage cover. The clever touches please - like the useful drinks holders and the tray under the front passenger seat.
In latest third generation form, the Space Wagon trumps its predecessor with an even more versatile interior and an advanced 2.4-litre GDi petrol engine that's powerful yet so economical that it does away with the need for a diesel.
Both GL and GLX models offer a seven-seat layout in three rows, the second row a bench for three. Alternatively, the plushest GLS has two separate middle seats giving six-seat capacity and a walk-through centre aisle, thanks to the column-mounted gear lever.
Whichever configuration you choose, both the bench and the individual seats offer 180mm of adjustment to suit the needs of the long-legged wherever you happen to put them. Though you can't remove the middle row completely, you can fold it flat (to create a table) or forward (to maximise cargo space if you need a van). The two third-row seats can be removed, creating up to 1,930 litres of luggage space. Alternatively, they too can be folded forward.
Everything you need is in there, including a central black and white LCD screen for time, temperature, fuel consumption and stereo. Find a Space Wagon with the optional satellite navigation and it displays route directions, too. Twin front airbags are standard and GLS customers get side airbags. Only the GL does without anti-lock brakes.
What to Look For
You need a full service history on these, as maintenance can be expensive and parts pricey. Check for school run knocks and signs of family abuse in the interior. Otherwise, build quality is good and the engines will go round the clock with care.
Replacement Parts
(approx based on a 1996 2.0GLS - ex Vat) A clutch assembly is around £300 and an exhaust system about £400. Front and rear brake pads will be in the vicinity of £35 a set.
A radiator is about £200, an alternator about £130, a starter motor £130, and a replacement headlamp about £100.
On the Road
'Car-like' is a phrase Mitsubishi like to emphasise when referring to the Space Wagon. In contrast to the bulky crew bus approach of most of the competition, it requires far less familiarisation time for drivers unused to such vehicles. However, you still get the lofty driving position that improves visibility so much.
The Mitsubishi's easy to manoeuvre; at the wheel of an Espace or a Previa, you feel a little like you`re piloting a bus, particularly in tight supermarket carparks. In contrast, the Space Wagon is no longer than, say, a Ford Focus Estate - and feels it.
You should like the willing response of the sixteen valve engines fitted to most generation Wagons. And performance? Well, rest to sixty takes around 10 seconds on the way to a maximum of up to 115mph and you should get up to 38 miles per gallon.
Overall
In summary, if your objective is to move people as comfortably and as economically as possible, you can`t afford to leave a Space Wagon off your shopping list.