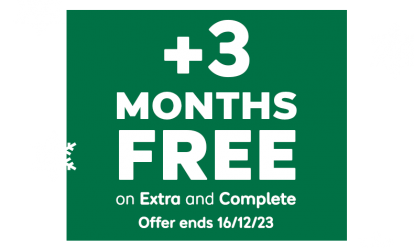 With 12 months of cover, new customers get an extra 3 months for free*.
*Added after 12 months, excludes Basic cover. New customers only. Ends 16/12/23, 7am.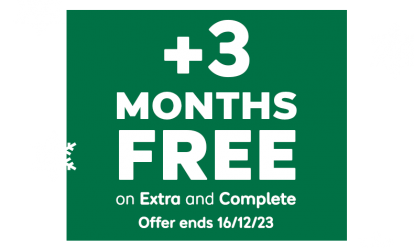 BY STEVE WALKER
Introduction
Mitsubishi was kind enough to give French manufacturers Peugeot and Citroen a big leg up into the compact 4x4 sector when it joined forces with them to produce its second generation Outlander, Peugeot's 4007 and Citroen's C-Crosser from a common platform. While the French gained Mitsubishi's considerable expertise in the construction of 4x4 vehicles, Mitsubishi was on the receiving end of some advanced diesel engine technology. It appeared that everyone was indeed a winner.
Models
Models Covered: 2.0DI-D diesel, 2.2 DI-DC, 2.4-litre petrol five-door [Equippe, Warrior, Diamond]
History
A sound diesel engine was just what the doctor ordered for the Outlander. The original car had laboured somewhat fruitlessly in the UK market with a 2.4-litre petrol unit mated to an automatic gearbox. Buyers were less than interested in this costly combination but the second generation model corrected the problem with a Volkswagen-sourced 2.0-litre direct injection unit and the excellent 2.2-litre common-rail diesel borrowed from PSA Peugeot Citroen as well as the long-serving 2.4-litre petrol.
It also helped that this generation Outlander was a massively better product than the previous model. Mitsubishi's main problem was that the compact 4x4 sector has expanded rapidly in the years that the first Outlander was on sale. Virtually every mainstream manufacturer had or was planning to have an entrant by the time the Mitsubishi hit the streets in early 2007. There was also the added problem of the Outlander's Gallic sister vehicles which offered the same qualities with more mainstream badges from wider networks of dealers. The Outlander hasn't sold as strongly as it deserved to as a result and on the used market, it remains an option with the capacity to slip under the radar of potential buyers. Those in the know may be able to turn this to their advantage.
What You Get
There are definite Toyota RAV4 design cues about the Outlander, especially around the rear pillars, but it has to be one of the best looking cars in its class - composed and athletic where its predecessor was boxy and wilfully weird. The rising window line gives it a dynamic stance while the front grille is a whole lot happier looking, conforming to Mitsubishi's so-called 'Mount Fuji' family look. I didn't come up with that name, by the way.
The Outlander certainly seems to offer plenty of versatility. At 4640mm long, 1800mm wide and 1680mm high (1720mm with roof rails), it casts a smaller shadow than many traditional family estates, while still offering a spacious and well proportioned five-seater cabin with decent head, leg and shoulder room. A split tailgate, capable of supporting 200kg, provides easy access to the large and regularly shaped 541-litre boot, which can be extended to a vast 1691-litres with the second row of seats folded away.
The interior nominally seats five but the "Hide&Seat" system pops an additional bench seat up from below the cargo bay floor to provide occasional seven-seat versatility, although, if you're looking for a car that's going to seat seven on a regular basis, I'd counsel going for something that's got a bit more wheelbase about it. There's also a clever second row Auto-Folding seat function that was available as an option. Operating a switch on the side of the luggage compartment causes the backrest to fold down, the seat to slide forward and then the whole assembly to tumble forward. There's no need to wrestle with head restraints and fiddly catches anymore. Plus there are also utility bars for attaching a variety of accessories and three 12v power outlets.
What You Pay
Please fill in the form here for an exact up-to-date information.
What to Look For
Most Outlanders won't have covered too many miles, and there have been no serious faults reported. As with any all-wheel drive vehicle, listen for whining gearboxes and differentials; look for leaky power steering, engines, gearboxes and driveshaft joints, off road abuse, tailgate and underbody corrosion and theft or accident damage. The 2.0-litre Volkswagen diesel is used in numerous VW Group products and should be reliable as should the impressive Peugeot unit.
Replacement Parts
(Based on a 2007 2.4-litre Elegance) A replacement exhaust (front to the catalyst) will set you back roughly £285, while a new clutch will be around £215. A replacement alternator should be around £175 and a starter motor about the same. A new wing mirror is in the region of £165, while a headlamp is an eye watering £240.
On the Road
The Outlander's diesel engine is as good as anything its rivals can offer. The 2.0-litre DI-D unit is a 1,968cc, turbocharged and intercooled, DOHC, 16-valve, EU-4 compliant powerplant which might be familiar to Mitsubishi as well as Volkswagen customers as it's fitted to the Grandis people carrier. Mated to a 6-speed manual gearbox, it produces 138bhp, 310Nm of torque and is good for a top speed of 116mph. If that's not quite enough, the 2.2-litre DI-DC unit is a common-rail injection engine sourced from Peugeot that produces 154bhp. Torque is measured at 380Nm and the top speed is 124mph. Petrol-fanciers have a 2.4-litre automatic option.
The two diesel engines allowed Mitsubishi to tap into the majority of customers who want a diesel engine in a 4x4 instead of targeting the few who prefer something that drinks from a green pump. The 158bhp 2.4-litre MIVEC engine isn't a bad unit per se but it certainly likes a drink especially with the standard automatic gearbox marshalling its power. The 2.0-litre diesel will return combined economy figures in the region of 42mpg and the 2.2-litre manages 38mpg but you'll be lucky to get 30mpg from the petrol.
For the off road stuff, Mitsubishi can call on seventy years of 4x4 heritage so the engineers know what they're doing. The All Wheel Control (AWC) technology utilised by the Outlander forges a closer link between the four-wheel drive system and the Active Stability Control program, so that it will switch smoothly from two wheel drive (for better fuel economy on road) to a locked four-wheel drive mode when it gets really slippery underfoot. The transition is controlled by the driver by means of an illuminated dial between the two seats.
Lacking the heavy-duty transfer case of vehicles like the Shogun, the Outlander is sensibly equipped for its target market and aims to offer a car-like ride. Mitsubishi has worked at developing an optimal compromise between the ground clearance and raised seating position of a proper 4x4 and a low centre of gravity that makes a car handle well on road. One of the tricks the company used to achieve this end is to fabricate the roof panel entirely of lightweight aluminium - a trick borrowed from the Lancer Evo.
Overall
The second generation Mitsubishi Outlander deserves a higher profile than it has managed to maintain. It's been a victim both of the massive proliferation of compact 4x4 products on the market that took place around the time of its launch and of the existence of Peugeot and Citroen products based on the same platform. With a pair of quality diesel engines, a composed driving experience and a versatile interior, the Outlander is an appealing product. It's also one of the better looking options out there and Mitsubishi's 4x4 heritage should carry more weight in this sector than the mainstream brands which are comparative newcomers. The Outlander may not be an obvious choice but it's a good 'un.