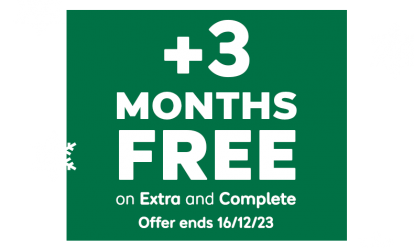 With 12 months of cover, new customers get an extra 3 months for free*.
*Added after 12 months, excludes Basic cover. New customers only. Ends 16/12/23, 7am.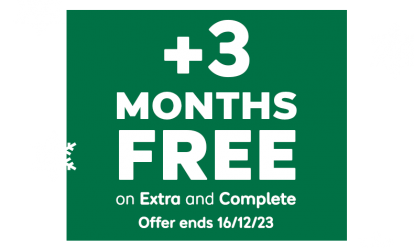 BY ANDY ENRIGHT
Introduction
Whilst some airily dismiss the BMW M3 as the ultimate footballer's ride, to most of us it represents an achievable dream - in used form at least. Here is a car that can mix it with a Porsche 911 yet still carry four in comfort, boasts BMWs usual record for reliability and yet retains an almost unassailable cachet. Although the M3 first appeared in left hand drive E30 guise, it's the later right hand drive cars that we examine here. Any M3, on its day, can be huge fun, but the wrong one can saddle you with commensurately hefty bills. Tread carefully to separate the diamonds from the dogs.
Models
Models Covered:
E36/E46 2 Dr Coupe/Convertible/4dr saloon [3.0, 3.2, petrol (GT, SMG, Evolution, CSL)]
History
The original left hand drive E30 series BMW M3 may have established itself as a drivers car par excellence, but the left hand drive layout and somewhat dated boxy styling denied it widespread appeal. The subsequent E36 series cars were launched in May 1993 and were an instant hit with their sleeker styling and revised engines. The M3 version utilised the 24-valve engine borrowed from the 325i which was subsequently bored to increase cubic capacity and fitted not only with a steel billet crank but also bigger, freer breathing valves. On top of this BMW also grafted on their VANOS variable valve timing system, resulting in a 3.0-litre engine generating some 286bhp.September 1993 saw the fitment of a standard driver's airbag. A super rare M3 GT edition was launched in Racing Green but these are like hen's teeth.
A convertible version followed in July 1994 but it wasn't until March 1996 that the M3 range was significantly altered. The M3 Evolution replaced the previous car, bringing with it a host of engine refinements including a 3.2-litre engine originally based on the 328i unit and BMW's evolutionary Double VANOS system that now took care of both inlet and exhaust functions. Effectively half a McLaren 1 engine, this straight six could generate 321bhp, making it capable of that Holy Grail of normally aspirated engines - a power figure in excess of 100bhp per litre capacity.
The M3 Evolution was launched in Convertible and four-door saloon guise, the desirable two-door coupe not arriving until May 1996. These models continued largely unchanged until the introduction of the M3 SMG version with Sequential Manual Gearbox was introduced in March 1998, at which point the unloved four-door car was discontinued. A passenger airbag was fitted as standard in July 1999 along with the Edition limited run Convertible model.
The E36 series M3 eventually made way for the more aggressive E46 series car in October 2000. This 343bhp monster marked a return to competition bias for the M3. A convertible version followed in March 2001, whilst July 2001 saw the launch of an SMG gearbox for both cars. A fire-breathing lightweight CSL version was introduced in summer 2002 featuring 360bhp and a huge £58,445 sticker price.
What You Get
The E36 cars are genuine all-rounders, being as smooth as you want them to be and then capable of genuinely startling acceleration. Even the 286bhp cars are capable of 155mph and 0-60 in a mere 5.6 seconds and the Evolution cars are quicker still. Equipment levels are high, although there are some Coupe models around whose owners didn't opt for leather - one feature that's a must with any M3. All are surprisingly practical, capable of transporting four passengers with ease, although high-speed transit in the back of a hood-down Convertible leaves passengers in danger of being flayed by their own hair!
The E46 is a different proposition, prompting many to comment that this was once again a 'true' M3 much as the E30 series was. These same commentators hinted that perhaps BMW's CSi coupe designation was more apt for the urbane E36 series M3 coupe and they may have had a point. The E46 is racer raw but dressed in luxury threads, the SMG version allowing you to play F1 on the entry to corners as the throttle blips the perfect downchange for you.
What You Pay
Please fill in the form here for an exact up-to-date information.
What to Look For
There are three rules to buying an M3. The first is to go far a car that's as close to standard as possible. With the early cars now becoming affordable by what BMW executives would disapprovingly call 'non target' customers, there are quite a few M3s in the small ads wearing nasty after market alloys, packed with heavyweight in car entertainment and sporting all manner of dubious add-ons. Steer well clear of these. Not only will they be difficult to sell on but it's also worth bearing in mind that a Rockford Fosgate amplifier often comes higher up the priority list to oil changing among this clientele. Secondly, make sure the M3 in question has leather. Thirdly, unless you need the extra doors, try to avoid the four-door saloon and give a wide berth to any E36 car with the awful first generation SMG gearbox.
Make sure the engine revs right to the 7200rpm red line and then check the oil for signs of contamination as occasional head gasket problems emerged on E36 cars. The suspension should feel tight and well controlled. If there's a loose wandering feel to the front end check that the suspension bushes aren't on their last legs. Check the service history and, if possible, invest in an HPI check. Some colours sell far more easily than others with Estoril and Avus Blues being the favoured hues.
The E46 M3 is too new for any significant faults to appear, but BMW's incremental changes to engines and electronics systems has proved a good hedge against unreliability. The usual BMW attributes of excellent build quality and durability look set to be maintained and the second-generation SMG system is said to be a lot more durable than its unreliable predecessor.
Replacement Parts
A number of M3 specialists have sprung up around the country that offer competitive servicing and parts prices although many buyers prefer the peace of mind of a BMW main agent. Expect E36 M3 specific parts to weigh in significantly dearer than standard 3 Series spares.
On the Road
You can take it as read that all M3s are lightning quick. The first E36 model was quick enough, but the Evolution was more flexible right across the rev range, although in all E36 models you needed to take a deep stab on the long travel accelerator pedal to activate the VANOS systems and get the most out of the engine. Handling was laudably benign given the extreme power going through the rear wheels. You needed to provoke an E36 M3 quite hard for it to bite back, and later cars were fitted with BMW's Dynamic Stability Control electronics. The ride is surprisingly smooth, the convertibles slightly more so.
The E46 M3 is, on the other hand, the closest thing to the perfect compact sports coupe that has ever been created. Period.
Overall
It certainly makes for an enjoyable weekend trawling around used M3s. The cars are interesting, the owners often more so and you'll never grow bored when you light the blue touch paper. If you can't afford the E46 model, the E36 still offers plenty of thrills, the best buy probably being a well looked after Estoril blue manual Evolution coupe with black leather. Have fun!