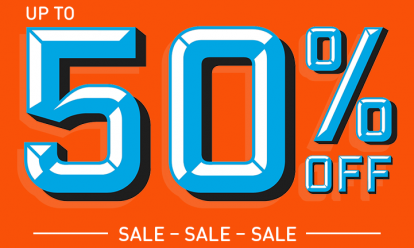 Get covered in our half price Breakdown Cover sale from just £7 a month.* We're the UK's best breakdown provider as voted by Auto Express drivers 2021.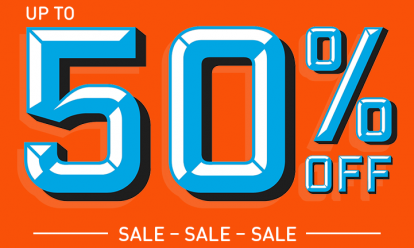 BY ANDY ENRIGHT
Introduction
The Mitsubishi Lancer Evolution VI is one of the most extreme cars available for purchase, and one of the closest things to a top-flight competition car on general release. Despite being based on the prosaic Carisma saloon, the Evo VI (as it is usually called) is a road-going version of Mitsubishi's World Rally Championship winning car, and even in its less extreme guises never feels anything but ridiculously quick. A used Evo VI is going to appeal to a small sector of drivers who appreciate warping speed and otherworldly handling. With a wide variety of limited edition variants, grey imports, official imports and ex-rally cars there's plenty for the buyer to look out for.
Models
Models Covered:
(4 dr saloon 2.0 petrol [GSR, RS, RS II, RSX, Tommi Makinen Edition, Extreme])
History
The Evolution series was first launched in Japan in 1992 with the Lancer GSR Evolution. Built to allow Mitsubishi to compete in the World Rally Championship, the first Evo pioneered the formula that all subsequent cars would follow - a turbocharged 2.0-litre engine, big spoilers and lightweight interior. The Evo II and III were launched respectively in 1993 and 1995, with the Evolution IV in 1996. The first of the more modern Mitsubishi Carisma based models was the Lancer Evo V, which made its world debut at the Tokyo Show in October 1997.
None of these models were ever officially imported to the UK, and it was only during the late nineties when the British public started to appreciate Japanese sports cars such as the Subaru Impreza and Nissan Skyline that demand for Lancer Evo models in the UK really took off. An outlet of Ralliart, Mitsubishi's rally preparation arm, sold the Evo VI from early 1998, but it wasn't until May 1999 that Mitsubishi officially launched the car in the UK with the development of Ralliart UK, a new company offering closer ties with the UK importer.
Between early 1998 and May 1999, a number of 'standard' GSR models, and lightweight RS and RS II models were sold from the Dudley dealership. When Ralliart UK was formed, the range was rationalised. The RS II received some slight trim changes and became the cut-price RSX, produced in a limited batch of 30 cars. The standard GSR model continued, and the racier Zero Fighter model, which was a cult car in Japan, was rebranded for sale in the UK as the range-topping 340bhp Extreme. This slightly less inflammatory designation hadn't stopped some folk importing Zero Fighter models from Japan or ordering the kit to transform their GSR up to Zero Fighter specification. The limited-run Extreme sold out during 1999, leaving the way clear for a new range-topping variant to be developed. The Tommi Makinen edition was subsequently launched in May 2000 to commemorate the Finnish rally ace's fourth World Rally Championship title. The car was available in four colours or with a special colouring pack with Ralliart stripes and decals. For those who wanted to be noticed, this was definitely the Evo to have. Subsequent Evo VI and Evo VIII models toned down the Evo VI's wild exterior and the VI still has a genuine cult following.
What You Get
The Lancer Evo VI offers extreme performance and barely credible reserves of grip, yet it's not a particularly intimidating car to drive. Being based on a humble Carisma means that you get four doors, a big boot, an upright seating position and pretty good space for rear passengers. When you look in the mirror you'll see a lot of rear wing, but with this car perhaps more than any other, form is definitely following function. Some may feel that the Evo VI is chunky, aggressive and purposeful, while most will think it plain ugly. The variants all offer varying degrees of unreality when you plant your right foot.
The original and, many would argue the best is the Evo VI GSR. This is probably the variant most suited to everyday driving, with 280bhp on tap, climate controlled air conditioning, anti-lock brakes and Active Yaw Control. This system is a stability control device to prevent excessive differences in wheelspin or deviations from the intended route when cornering. About 85% of all Evo VI models sold were in GSR trim.
The Evo VI RS and RS II models were lightweight versions of the GSR without anti-lock brakes, the clever Active Yaw Control system or any form of warranty, Ralliart reckoning that these models would, by and large, go straight into the hands of Group N rally contestants. Nonetheless, there were still a handful sold to buyers looking to use them as road and track cars. When Ralliart UK was launched in 1999, the RS II was rebranded as the RSX, and gained better Recaro seats and higher quality interior trim. Only 30 were built.
The true Evo enthusiast is going to look for one of the rare Tommi Makinen editions, or the rarer still Extreme. The Tommi Makinen offered bigger Brembo brakes, a restyled front spoiler and bumper, 'Makinen' monogrammed interior trim, inverted shock absorbers, modified turbocharger and the option of a special colouring package. The monstrous Extreme was the UK version of the Japanese Evo VI Zero Fighter and came with lowered suspension, a remapped engine control unit and a carbon fibre interior. With 340bhp on tap, this is one model which, unlike the Carisma upon which it's based, certainly lives up to its name.
What You Pay
Please contact us for an exact up-to-date valuation.
What to Look For
In order to compete so successfully in world rallying, the Lancer Evo VI is a hardy beast. Despite the standard versions boasting between 276 and 300bhp (depending upon who you ask), the engine is untemperamental and has yet to develop any significant faults. Tyre bills can be massive, as the Evo rewards an unsophisticated 'chuck and drift' style of cornering. Likewise, it would be prudent to check the suspension and also to have a good look for any signs of crash repair. Interior trim quality has never been an Evo strong point, so don't be put off by any minor squeaks and rattles, just turn the engine's volume up.
The key thing to look out for is that the car is what it purports to be. Ralliart dealers concede that any Evo VI variant can be turned into any other quite readily if the owner knows what he or she is doing. Therefore you may find RS models masquerading as Zero Fighters and so on. Pay close attention to the car's history. Patchy or non-existent history on an imported car means a shot in the dark and at around £16,000 for an early import it could be a costly gamble. If you are happy with an import, check it has been modified to proper UK standards, with changes such as fog lights, mile-calibrated speedometer, and UK fuel filler necks fitted and the 112mph speed limiter removed. Even the UK spec cars need looking at. The RS and RS II models were sold without warranties, due to the expectation that they would be instantly torn to pieces and rebuilt as Group N rally cars. This didn't always happen.
The benefits of buying an ex-Ralliart UK car are many. Aside from the support of the Mitsubishi UK dealer network, you'll have product liability cover, a three year from new warranty, an SVA certificate, will have UK-language handbook and product information, and will be monitored should a recall be implemented for safety, security or technical reasons. In case you were wondering why UK cars were still more expensive, there's part of your answer.
Replacement Parts
(approx based on a 1998 Evo VI GSR) The specialist nature of the Lancer Evo VI means that there's a vast price differential between parts prices dependent on how extreme you want the car to be. As such, prices quoted range between standard and performance options. Clutch kits are between around £350 and £550, front brake pads range from £85 up to £330, and these prices also apply to rear pads. A new radiator costs between £450 and £650 whilst a replacement headlamp is around £275.
On the Road
The Lancer Evo VI is an astonishingly effective B-road tool, capable of holding huge speed mid-corner. It is on this sort of road that the car excels and nothing will stay with a well-driven Evo, (especially an RS or RSX model) in these conditions. Trying to follow in a Porsche or Ferrari would be very hard work, with only the super-quick models able to hold station with the little Lancer.
The Evo VI's capabilities are instantly apparent as soon as the turbocharger spools up. It is possible to drive the car off-boost, and make measured progress, but it requires discipline, and the car never feels particularly happy being driven in this manner. It's best to let the revs hit 2500rpm and feel the thrust, time and again. The way that the Lancer builds speed isn't as viscerally sickening as a Nissan Skyline or as dramatic as a Ferrari 360. No, the effect is vaguely comical. You realise that somebody has just switched the scenery into fast forward, whilst you're sitting bolt upright looking past the funny little wipers and plasticky interior, listening to an engine that sucks, whistles and hisses like a faulty immersion heater. Unlike an Impreza, a Lancer Evo has a constant feeling of being on tiptoes, an impression reinforced by most models' lofty ride height. It is savagely quick, yet retains a strangely surreal, detached feeling, much like watching an arcade game.
The GSR version is the one to go for if you like your cars to go round corners at speeds which will reduce passengers to gibbering wrecks. The Active Yaw Control system keeps the nose and tail of the car in check and gives an enormous sense of confidence. The RS, RS II, and RSX models feel even quicker than the GSR, but play a little bit looser with their handling characteristics. After all, who wants a rally car that won't swing its tail out in a perfect pendulum turn? It just means that on the road you've got to be prepared to dial in some opposite lock on the steering when you feel the back end swing round. Exciting stuff from a true five-star drivers car.
Overall
Anybody purchasing a used Lancer Evo VI should do his or her homework. Try to speak to existing owners or dealers to try to establish which model is right for your needs. Inmost cases it'll be a GSR, being fast enough and comfortable enough for most cases. A late 1999 GSR is probably the best used bet, but if you're on a budget, an early RS is very tempting. Whichever model you choose, make sure you're getting a good example and you'll have the quickest real-world car on the road. Enjoy.