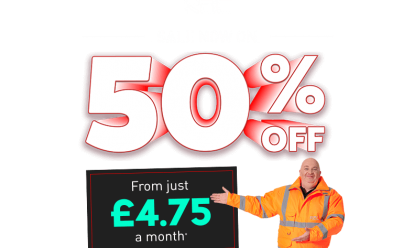 Get covered in our half price Breakdown Cover sale from just £4.75 a month.* We're the UK's best breakdown provider as voted by Auto Express drivers 2021.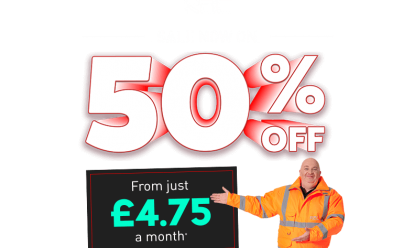 By Jonathan Crouch
Introduction
Cars of the Crossover-kind - family hatchbacks with a dose of SUV-style - are deservedly popular but they tend to be sold by brands with very little 4x4 credibility. Not in this case. Mitsubishi's ASX, launched in 2010, was a properly developed and very credible alternative to both small and smaller mid-sized 'Qashqai'-class SUVs. This first generation version received a heavy facelift in 2019 to last it through its last few years of life, but here we evaluate the 2010-2018 pre-facelift models from a used car perspective.
Models
5dr SUV 1.6 petrol / 1.8 & 2.2 DI-D diesel (3, 4, 5)
History
Mitsubishi is known as a manufacturer of SUVs, but the kind of SUVs it's best known for aren't really what's in vogue at the moment. Models like the Shogun and the L200 pick-up truck are the real deal. They're tough, uncompromising and capable, like the main protagonists in so many 'hard-hitting' TV cop shows. What's currently setting the automotive world alight though, are SUVs of a smaller, softer bent. Models that may look like they could rough-up an informant but would really rather take the family to the supermarket. The ASX, launched back in 2010, was Mitsubishi's attempt at this more urbane face of SUV motoring, a Crossover model designed around everyday use in the urban rather than the Amazon jungle.
'ASX' stands for 'Active Sporting Crossover', Crossovers being probably the trendiest thing in motoring at the moment - at least if you believe the people who sell them. Nissan's Qashqai started the whole trend for compact hatchbacks with added versatility and SUV attitude back in 2007 and it was quickly joined by a host of rivals. Mitsubishi continually updated this first generation ASX, adding a 2.2-litre diesel engine in 2012, then various plusher trims across the range in the years thereafter. The most substantial change came with a far-reaching facelift and a switch to 2.0-litre petrol power in 2019, but it's the pre-facelift models we look at here.
What You Get
Mitsubishi's stylists attempted to give this car the SUV-style attitude that Crossover buyers like so much, while borrowing the 'jet fighter'-style nose from their Evo rally replica. Add in the flared wheel arches, elevated ride height and roof rails you'd expect from this class of car and it's a mix that ought to have produced quite an arresting result but in the metal ended up being one that won't cause many eyebrows to raise when you roll up at Tesco or join the soft roaders in the queue outside the school gates.
In the same way that the ASX's diesel engine offers big-hearted virtues with small-time efficiency, so the design team attempted to do the same when it comes to this car's shape and size. So though this model slotted in below Mitsubishi's apparently much larger Outlander SUV, it shares much the same underpinnings, with a long wheelbase that allows for an interior that's a good deal roomier than you might expect. The cabin takes two rear-seated adults comfortably even if they're the tallest teenagers, with space for three uncomplaining ones available on shorter journeys. Though the rear bench doesn't slide, the seat backs do recline for greater comfort on longer journeys and there was an optional panoramic glass roof to flood the cabin with light.
Up front, the dash layout isn't hugely adventurous in its design, with a proliferation of dark plastics lightly peppered with metallic detailing, but the bright LCD display between the two main dials is useful, the soft-touch finish of the fascia is nice, the controls are refreshingly simple and you certainly aren't overwhelmed by too many buttons. It's easy to find a comfortable driving position too, thanks to a wheel that adjusts for reach as well as height. Out back, there's 442-litres of luggage space (32-litres more than you get in a 5-seater MK1 Qashqai), with 60:40 split Easy-fold rear seats that can be dropped down to increase that total substantially to 1193-litres, a massive 333-litres more than you get in that MK1 Nissan. Plus there are plenty of storage areas around the cabin, including a tray under the boot floor that can hold an extra 30-litres.
What You Pay
Please contact us for an exact up-to-date valuation.
What to Look For
Check for bodywork damage, more likely of course, to be caused from town scrapes than any off roading. The interior plastics aren't of especially high quality and can show up scratches if not treated with care. Also, on models with a glass roof, you may experience some rattles because the surround uses double sided sticky tabs that can come unstuck in hot weather.
There have been various recalls for the ASX over the years. Brake pedals on cars built between 31 August 2010 and 4 July 2012 may stick and require a new brake booster. Plus engines could stall on models made between 19 April 2010 and 27 June 2012, which requires a reprogrammed ECU. The gas struts on the tailgate of ASXs produced from 6 April 2010 to 10 September 2014 could possibly detach due to corrosion. Plus water can get into the wiper mechanisms of vehicles constructed from 21 May 2013 to 29 January 2016, leading to the wipers seizing up due to corrosion. The door locking mechanism may not operate correctly in hot weather on examples made between 23 April 2015 and 14 March 2016. And finally, the ECU relay on cars built from 5 December 2014 to 19 April 2016 can overheat and cause engine issues.
Replacement Parts
(approx based on a 2015 ASX 1.8 DI-Dex VAT) An oil filter will sit in the £8 to £10 bracket and fuel filter costs in the £42 bracket. An air filter is around £20. A headlight bulb will be priced at around £11. A fog light bulb will cost about £11. For a rear brake disc, you're looking at paying in the £50 bracket. A pair of front brake pads are around £32-£56, while a pair of rear pads sit in the £26 to £53 bracket for a set. A spark plug is around £16. And a wiper blade costs around £3.
On the Road
What people like about Crossover models is what they'll like about this one. The raised SUV-style driving position and butch looks, combined with an accessible family hatchback-style driving experience. Other Crossovers roll a little less, but it's nothing like the kind of thing you'd get in, say, a Freelander from this era, plus the ride's OK and there's plenty of grip. Which means that owners who'd normally struggle to adjust to a conventional small SUV might quickly find themselves driving this car quite smoothly and swiftly.
The 147PS 1.8-litre DI-D diesel variant was, back in 2010, the very first diesel car to feature the efficient variable valve timing technology. Slick shifting through the six-speed manual gearbox will see sixty dispatched from rest in 9.7s on the way to 124mph and though this certainly isn't the most refined diesel you'll ever have driven, it is one of the more responsive, thanks to a meaty 300Nm of torque that cuts down on gear changes and makes this quite a relaxing car to drive. The other diesel engine option was a similarly powerful 2.2 DI-D unit, introduced in 2012. Petrol people were offered a 115PS 1.6 mated to a five-speed manual gearbox, a unit which had to make do with only half the amount of pulling power of the 1.8 diesel, with predictable results. You'll have to decide just how much you really value its lower sticker price.
The ASX, like all Crossovers, requires its owners to leave the Serengeti to Ranulph Fiennes, but for those needing to negotiate muddy carparks or snowy driveways, there is the option of a finding a 1.8 diesel example whose original owner opted for the 4WD set-up (the 2.2 DI-D got that as standard). In true Mitsubishi style, the 4x4 system is a properly developed one. It offers full-time front wheel drive for normal tarmac use or, if conditions are rainy or icy, an automatic four-wheel drive option that can send anything up to 50% of the torque to the rear axle if sensors detect wheel slip. Should you venture onto the mucky stuff and be unwise enough to take your ASX somewhere you shouldn't be, the third permanent four-wheel drive option would give you a fighting chance of extricating yourself.
Overall
Mitsubishi sells SUV-style vehicles designed to make life easier, whether the need is for a Shogun to plough through the sand of the Serengetti or, as in this case, a more affordable ASX to deal with the aggravation of a trip to Asda. In these cash-strapped times, there'll be no prizes for guessing which of the two approaches is likely to prove most popular. Vehicles like this one really do offer a tempting alternative to the ordinary family hatchbacks and superminis that everyone else drives.
The question though, is whether in buying a 4x4-style Crossover car of this kind, you really need to buy into a brand that actually knows something about 4x4 motoring. Mitsubishi of course, will argue that you do but this ASX can offer those who agree more than just vague associations of SUV brand equity. It does, after all, boast the most innovative and efficient diesel engine in its class from its era and arguably delivers a strong value proposition too.