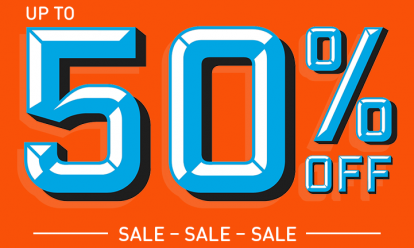 Get covered in our half price Breakdown Cover sale from just £7 a month.* We're the UK's best breakdown provider as voted by Auto Express drivers 2021.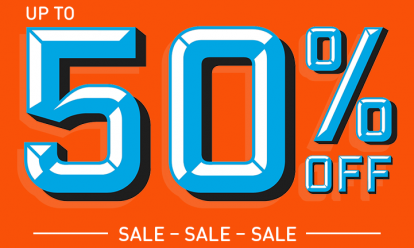 BY ANDY ENRIGHT
Introduction
Mitsubishi weren't the first company to enter the micro MPV sector, and they certainly won't be the last. Their offering in this corner of the market, the Colt Space Star, isn't the quickest, the most spacious, the cleverest or the cheapest. What it does offer is a comfortable middle ground, a smartly styled appearance and an impressive pair of engines. Most will overlook it in favour of more conspicuous offerings such as the Renault Scenic, Fiat Multipla or Vauxhall Zafira, but in truth the Mitsubishi is a smaller, less ambitious proposition more akin to a Mazda Demio or Daihatsu Grand Move. To ignore a used Space Star because of this is to pass a competent offering by, and one that offers 90% of the utility of mini MPVs at a modest price. If you want a nearly new micro MPV that does nothing badly and won't go out of fashion by the end of the month, then a Mitsubishi Space Star bears closer scrutiny.
Models
Models Covered:
1998-2002 (5 dr Micro MPV 1.3, 1.8 petrol [base, GL, GLX])
History
The Colt Space Star was introduced to the UK market in December 1998, although customers first started physically buying cars in early 1999. With rival offerings such as the Daihatsu Grand Move and Mazda Demio having accustomed the British public to the concept of the micro MPV, take up was steady for the smartly styled newcomer. Two engines were offered, an 84bhp 1.3-litre unit and the revolutionary 'gasoline direct injection' 1.8-litre engine developing a punchy 121bhp. GDI technology aimed to make a petrol-powered car drive like a petrol but drink like a diesel, and was definitely the Space Star's key selling point. The 1.3-litre model was available in base, GL and GLX trim levels, whilst the 1.8 GDI range consisted of GLX and range-topping GLS designations.
In July 2002, a new Space Star (minus the 'Colt' tag) appeared in the UK. Though the 1.3-litre and 1.6-litre petrol engines remained as before, the 1.8-litre GDI petrol unit was dropped in favour of the 101bhp 1.9-litre DI-D diesel unit used in the larger Carisma. Prices were realigned and the range refined to just two trim levels, Mirage and Equipped. Every exterior panel was new but you wouldn't have known it. Inside, the look and feel was much improved - there were even cupholders in the rear.
What You Get
Inside, the seating layout is pretty conventional, apart from the way the rear seats slide 150mm forward and back, either to improve legroom or increase rear luggage capacity. There are some neat MPV-orientated storage touches though. Take the under-seat tray for a first aid kit, the sunglasses pocket and the floor console box which can store up to 9 CDs or 12 cassettes. Or the sturdy hooks at the four corners of the cargo area to secure bulky items. The way that the emergency triangle is stored above-floor in its own compartment so you don't have to fish about for it in an emergency is also neat. Plus, bear in mind that the extra roof height allows the Colt Space Star to carry awkward things that wouldn't go in a family hatch: a bicycle, for example, or a barbecue.
On the subject of nice touches, there's also a pod on top of the centre console which houses an LCD display, intended, say Mitsubishi, to function as 'an executive assistant to the driver'. This may be overstating things a bit but it is a very useful device. The same screen incorporates a standard trip computer giving the usual information on items like average speed, outside temperature, fuel consumption and the distance you can go on the remaining fuel. Alternatively it functions as the display for the stereo and optional satellite navigation system.
What You Pay
Please contact us for an exact up-to-date valuation.
What to Look For
The Space Star suffers from the traditional Japanese failing of insubstantial plastics qualities. This may appear a trivial complaint, but despite the decent equipment levels, the Space Star could do with some higher quality fitments. It's obvious where costs have been cut, and it could have been done in a cleverer way. Check the interior for tears, stains and snapped off fittings, and inspect the luggage bay and the seat backs for signs of damage when loading. Otherwise insist on a service history. Mechanically the Space Star benefits from Mitsubishi's usual reputation for extreme durability.
Replacement Parts
(approx based on a 1999 Space Star 1.3i) Spare prices for the Space Star aren't too meteoric, except for the black hole in your finances represented by a new exhaust system, which will require around £675 to replace if you factor in the catalyst. A new clutch assembly is around £170, front and rear brake pads retail at around £40 a pair, and a new alternator will e around £150. Finally if you're after a new starter motor, set aside £130.
On the Road
Opt for one of the punchy 1.8-litre GDi-powered cars and although the pump performance is good (expect to average 40mpg), you can still expect rest to sixty in just 10.8s - a figure not unbecoming a warmish hot hatch. Another driving plus point is the strong low speed pulling power, which limits the need to constantly change gears around town.
Not that you'd mind doing so, for the five-speed gearbox has a smooth, quality feel to the shift. Sadly (and strangely for a town-orientated car) there's no auto option. Around tight car parks, a turning circle of just 4.8 metres is a boon, while out on the road, the slippery 0.33Cd figure means that wind noise is kept to a minimum.
On the move, as long as you don't drive like Damon Hill, you shouldn't be disappointed. Refinement and ride are reasonable (though not exceptional) and body roll is well controlled for a car with such a high roofline. On the safety front, there's the expected airbag availability (twin front and side-mounted), plus the now common three-point rear belts for all three back seat passengers.
Overall
With its compact dimensions and smart styling, a used Space Star is bound to appeal to many. Expect it to be as spacious inside or as clever as a Renault Scenic and you'll probably end up disappointed, but otherwise the Space Star is a good buy. There aren't too many around on the used market, so shopping at a Mitsubishi franchised dealer may well represent your best opportunity of finding one in the colour and specification of your choice. As long as outright space isn't too important, the Space Star excels.