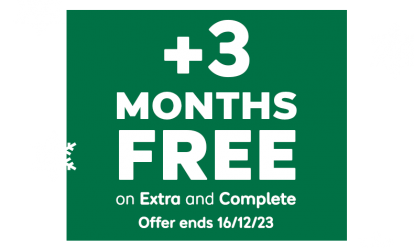 With 12 months of cover, new customers get an extra 3 months for free*.
*Added after 12 months, excludes Basic cover. New customers only. Ends 16/12/23, 7am.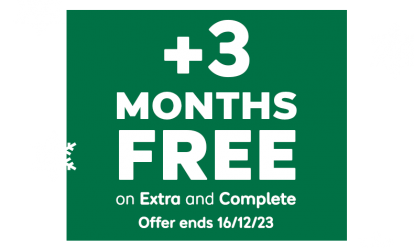 By Jonathan Crouch
Introduction
The rakish MINI Roadster produced between 2011 and 2016 was yet another twist on the MINI theme, based on the Coupe model, offering two seats and delivering a whole lot of fresh air fun. This was the first real sportscar the brand had brought us. Throw back the hood on a sunny day and you'll wonder what can come close.
Models
2dr convertible (1.6 petrol/2.0 diesel [Cooper / Cooper S/ JCW/ Cooper SD])
History
Whatever you think about MINI, you can't deny that it's bought a spark to the small car market. This spark was much needed in an affordable Roadster segment that by late 2011 was a shadow of its former self. Once, this sector hosted all manner of makers - brands like Toyota, Renault, Fiat - all trying to emulate the purist appeal of the two cars that best encapsulate the Roadster concept in the minds of modernday motorists tempted towards it. Mazda's MX-5 for those needing everyday transport. Lotus' Elise for those with something more practical in the garage.
In late 2011 though, buyers looking for an affordable roadster found that unless they were prepared to consider something as outlandish as a Caterham 7, only the Mazda and the Lotus remained as options, extremes in a pretty extreme kind of market. So the MINI Roadster proposition, launched into the UK at that time, looked tempting. The idea was to provide potential customers with a blend of MX-5 and Elise virtues, along with an added dash of MINI magic.
This was the sixth different MINI bodystyle, following Hatch, Convertible, Clubman estate, Countryman five-door and Coupe model variants. It was the Coupe bodyshape that made this Roadster possible, that car donating all the underpinnings that make this Roadster quite a different proposition from the standard MINI Convertible. As focused as a Lotus, yet a car that you could use every day if you needed to. A bit of fun in a world that sorely needs it. The MINI Roadster's period on sale lasted until a couple of years after the third generation modern era MINI Hatch was launched in 2014.
What You Get
If you don't care for the rather divisive styling of the MINI Coupe, you might find the Roadster a little more to your liking. This certainly won't be the sleekest-looking car of its kind you've ever seen, but the 13-degrees of increased rake in the windscreen does lend it a racier look, especially when the roof's down, with a waistline that rises gently along the body length towards the strikingly stepped rear end that makes reverse parking so awkward. Not as awkward, it must be said, as it is on a MINI Convertible, for in this case the roof folds in lower, flush with the rear deck and snug below its own integrated tonneau cover, rather than concertinaing back and sitting stacked on the rear end like a pram's hood as it does on the Convertible.
Despite all this, over the shoulder rearward visibility still isn't the best - but then roadsters were never meant to be perfectly practical, as you'll discover upon seating yourself inside where you'll find that the racier angle of the windscreen leaves the header rail positioned rather closer to your head than you might ideally like. The thickness of this rail might also be an issue for taller drivers, but it's necessary in order to secure the latching mechanism for the single-skin canvas roof. That makes the hood different to that of the MINI Convertible, which has a multi-layer roof with insulation and an inner cosmetic lining so that you don't see the frame. It's all a little more crude in the Roadster but the top functionality is still slick.
At the onset of inclement weather, you simply press the button that will raise the fabric top in just five seconds. That's ten seconds quicker than the MINI Convertible can manage, but in this case, you do have to manually complete the process at the end by clicking the latch into place. Hood up, you've a roofline that's 20mm lower than that of the ordinary soft-topped MINI but getting in and out is still relatively easy. Putting the canvas covering down again is just as easy, but ex-MINI Convertible owners will be disappointed to find that when they do, there isn't that model's neat 'sunroof-open-style' interim position that's so useful in our changeable British climate. At least German roof designers Edscha have ensured that a heated rear window is built into it.
MINI Convertible owners who occasionally need to carry a couple of kids will also be disappointed to find that in this Roadster, you don't get any rear seats. Still, compensation in this car comes with its much greater luggage space - 240-litres, compared to the pathetic 125-litres you get in the Convertible. Which means that, amazingly, this Roadster has a boot nearly as big as is offered by MINI's Clubman estate. Enough then, for a lot more than just a credit card and wash kit. Better still, the trunk's extendable via a hatch through which you can poke skis or long items up to 1.7m in length. Or indeed reach back into the boot to retrieve small items across a cross-rack that sits behind the seats.
Behind the grippy three-spoke wheel, there's a cocooning feel created by the raked-back windscreen. More familiar though are the usual chromed toggle switches and the smartly-trimmed dash dominated by its traditionally huge central speedometer. This is a triumph of style over function for so awkward to view is its outer needle read-out that you tend to ignore it in favour of the digital speed display in the middle of the circular rev counter that sprouts from the steering column directly in front of you. If you're going to be driving top-down on longer trips, you'll want to slot in the mesh wind deflector MINI provides as an option to slot between the lovely chromed rear rollover hoops.
What To Look For
What You Pay
Please fill in the form here for an exact up-to-date information.
What to Look For
The Roadster hood needs no real care even if left outside year-round. You can indulge it to an occasional treatment with a roof cleaning/reproofing product (MINI sell one) but this really is only needed if you want to see rain bead on the fabric or you prefer cleaning to driving. The one long term thing that reproofing will do is protect against mould growth that can occur on a fabric hood, particularly if regularly left unused, or parked under certain tree types. Avoid parking your MINI Roadster anywhere near Lime trees; the roof will be glowing green in no time. You could always get a specialist car cover for this car. Specialist companies make ones that only cover the roof too.
Generally, build quality on the MINI Roadster is pretty strong - certainly much better than you'd have found on anything based on a first generation MINI model. However, secondhand examples do tend to sometimes suffer from teething rattles. We've had reports of the boot unlock button not working on the keyfob too. One owners we came across reported a faulty active spoiler - so make sure that works. And a number of Roadster buyers have found that the ride is rather over-rough: apparently, a cure for that is to fit a set of Continental Contisport3 205/45 R17 tyres.
Replacement Parts
(approx based on a 2012 MINI Roadster Cooper 1.6 122bhp excl. VAT) Brake pads are between £23-£43 for cheap brands and up to around £58 if you want an expensive make. Brake discs start in the £28 to £45 bracket, but you can pay much more for pricier brands. Brake callipers sell in the £111 to £135 bracket, but you can pay as much as £200 for a pricier-branded item. A drive belt is around £12. Air filters sit in the £6-£9 bracket but you can pay up to £30 for pricier brands. Oil filters cost between £4 and £6 depending on brand. A water pump is around £45-£50. A cylinder head gasket is around £90, but you can pay up to £225 or so for pricier brands. An oil sump gasket is about £32, while spark plugs are about £15. A timing chain would cost around £40, though you could pay in the £140 to £190 bracket for a pricier brand. A radiator would set you back about £115, but a pricier branded item would be as much as £170.
On the Road
A Roadster should be a more involving thing than a simple convertible. You don't, after all, make something into a sportscar just by chopping the top off it. And a MINI Convertible isn't, by any stretch, a sportscar, even in its most powerful forms. This is. And all the reasons why are reasons why MINI Convertible customers won't like it. The sharper, dartier steering, the much firmer ride, the acute angle of the windscreen and the way its header rail is positioned close to your head. Heck, even the lack of rear seats. All of this is exactly as it should be, both to position this Roadster MINI as a model in its own right and to pitch it as a credible alternative to an MX-5 or an Elise.
Roadster buyers will want to drive al fresco at every opportunity, something possible in just five seconds after you've unclipped the rather awkward latch and buzzed back the electric roof. As with the Coupe version of this car, you sit low down, squarely in the centre of the chassis, the lightweight alloy wheels shod with ContiSport rubber pushed right to the corners of a bodyshell that's had every excess pared right away for light, lithe response. MINI marketing is peppered with references to 'go kart' handling but in this case that's a reasonable description of the feeling you get chucking this car from bend to bend aided by a DSC Dynamic Stability Control system that, if you get a little over enthusiastic, selectively brakes individual wheels and reduces engine power to prevent a front or rear end slide.
We're less convinced by the rather artificial feel of the electric power steering, even when you firm it up by pressing the little black 'Sport' button down by the gearstick. This mode is also supposed to produce a rortier engine note (which is difficult to detect) and sharper throttle response (which isn't really necessary). A more carefully engineered 'Sport' option is found in an extra-cost package (standard on the John Cooper Works model) that adds DTC Dynamic Traction Control and EDLC Electronic Differential Lock Control, both there to complement the standard DSC Dynamic Stability Control. It's all there to reduce wheelspin from rest and through tight corners and it's a tractional treat when conditions are a bit greasy.
For MINI magic through faster bends, engineers in search of an extra 40kgs of downforce came up with the marque's first lifting spoiler, which police in 40mph zones will note automatically rises at 50mph, then sinking back into the bodywork when your speed falls back to 37mph. It's slick, just like the carefully considered ratios of the 6-speed manual gearbox designed for mid-range punch from a range of engines that are exactly the same as those offered in the Coupe model. In other words, you get everything you'd find in any other MINI, apart from the feebler entry-level powerplants.
All derivatives have 'Cooper' badges in homage to John Cooper, legendary F1 designer, which means that petrol power is provided by the usual BMW-developed, British-built 1.6 in normally aspirated 122bhp form and turbocharged 184 and 211bhp trim. The most potent of the three units is the one fitted to the top John Cooper Works model that fires this car to sixty from rest in just 6.5s on the way to 147mph to the accompaniment of a wailing soundtrack and a crackling over-run.
Even the much more affordable Cooper S version manages 7.0s and 141mph, while the entry-level Cooper model that will mop up most sales delivers 9.2s and 124mph. As every performance person knows though, torque - pulling power - has far more to do with real world speed than 0-60 stats and for this, the Roadster king of the range is the 2.0-litre 143bhp SD diesel version which has 305Nm of it, enough to steam to sixty in 8.1s on the way to 132mph.
But as with any roadster, the magic of this car has little to do with straightline speed. Roof-down and being hurled from corner to corner is where this MINI is in its element, showing off its chassis' enviable lack of bodyroll and tremendous grip. Achieved, you might fear, by a rock hard suspension set-up that'll shake your fillings out. Actually, though it's possible to get a MINI Roadster like that if you go for the top JCW variant or unwisely choose an example whose original owner ticked the boxes for sports suspension or huge optional alloys, the standard models, though always firm, are really quite compliant even over quite poor surfaces.
Which makes this car more of a likeable travelling companion than you might expect over longer distances. Top-up, refinement's quite acceptable, unless it's pouring and the rain's pattering down on the thin single-skin roof. Still, you'd tend to forgive a real sportscar things like that. And this Roadster is a real sportscar. That's also a real MINI.
Overall
When it comes to affordable open-topped sportscars that drive well and are usable every day, the used market isn't exactly swollen with talent. There's the evergreen Mazda MX-5, but beyond that, you'll need to step up to much pricier cars like the Audi TT Roadster. Slotting in between these two was an open goal that this MINI was never going to miss.
A little more extreme than an MX-5. A little easier to own - and much more affordable - than a Lotus Elise, this MINI Roadster was extremely carefully targeted, with a very different appeal to any of the brand's previous soft-top models. Buying one will be an unashamed indulgence, as the purchase of any sportscar should be, the beginning of a driving experience that promises fun without too many hard core compromises. It's the MINI method of sportscar ownership. And you can see why many in this market are going to like it.