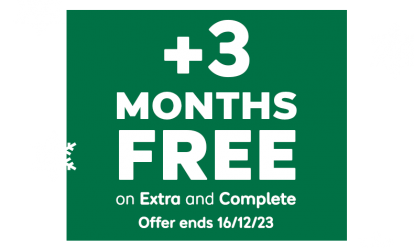 With 12 months of cover, new customers get an extra 3 months for free*.
*Added after 12 months, excludes Basic cover. New customers only. Ends 16/12/23, 7am.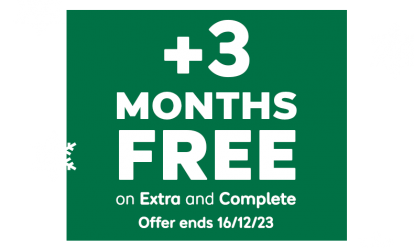 By Andy Enright
Introduction
Some recommendations are easy. If you're after a used roadster that's built from a clean sheet of paper around a purist mid-engined design, by people with a competition pedigree as long as your arm and which is palpably the best car in its class, the decision makes itself. You should buy a Porsche Boxster. If, however, your funds won't stretch to the Porker, there exists an alternative which isn't as far off the German Mark as you'd expect. The Toyota MR2 in it's back to basics third generation design is as incisive and effervescent as anything that Stuttgart can produce, and if you've got a yen for saving money, it's a sure-fire winner. As a used proposition it makes a good deal of sense. Nearly new cars will give you the MR2's baby Boxster looks and metronomic reliability at tempting prices. Dual Income No Kids Yet? The MR2 is a good advert for preserving the DINKY status quo.
Models
Models Covered: 1.8 Roadster [VVT-I, SMT]
History
The Toyota MR2 is a salutary lesson in the avoidance of "that'll do" development. It's happened before with affordable roadsters. Britain blazes a trail with MGs and Lotus Elans, but Japan really ploughs the development in and produces a sales winner - the Mazda MX5. Likewise when Audi lost some conviction regarding 4x4 sports cars after the original Quattro, Japan took the ball and turned out the Subaru Impreza. The MR2, however, takes the biscuit. Whereas Fiat thought it had the market in affordable mid-engined sports targas sewn up with the X1/9, Toyota blew the under developed Italian car out of the water with the MR2 of 1984. Light, nimble, enormous fun to drive and with a cheekily chunky shape, Toyota could hardly make enough of them.
Anxious to stay ahead of the game, Toyota replaced the first generation MR2 with a sleeker new-shape car in 1990, equipped with a larger 2.0-litre engine. Despite junior exotic looks, the car's high mid-mounted engine and slow steering made it something of a handful and despite racking up respectable sales, it wasn't the winner Toyota had hoped for. Despite finally getting the car right in a series of revisions in 1993, the MR2's reputation had been holed below the waterline and it became a peripheral consideration when UK buyers drew up their sports car shortlists.
Toyota finally performed a fundamental reappraisal of what the MR2's core values were and an all-new roadster model was launched early in 2000. Chief Engineer Tadashi Nakagawa and his development team started again from scratch. They could have sought more power (or even kept the same 170bhp unit from the old car) but that would have meant a higher price tag, more weight and greater running costs meaning a general drift away from the budget sportscar market that the original MR2 pioneered in the first place. The lessons learned from the second-generation car had already signalled the folly of that approach.
Smaller and lighter than its rather overblown predecessor, the third-generation MR2 was based around the Celica's 1.8-litre VVTi engine, again mounted amidships. Luggage space and cabin toys were both at a premium; this car was again for driving enthusiasts. Although lionised by the motoring press it has sold modestly, many buyers being swerved by the more practical and less exotic Mazda MX5. The MR2 SMT model with semi automatic transmission was launched in spring 2001, giving pseudo-Schumachers the chance to perfectly blip down through the gearbox using wheel-mounted shift buttons.
What You Get
With an MR2 you get a pure fun car that'll force you to travel light. A tiny 78-litre space behind the two seats offers enough room for a couple of shoulder bags - and that's only available when the roof's up. There's not much room for people either, with head and legroom at a premium in the tiny cabin. Portly Americans (who bought so many old MR2s) will not take so easily to this model. The roof however, is great. You can flip it up and down on your own without breaking sweat or even leaving your seat (hence the lack of an electric option). Plus it incorporates a proper glass heated rear window, so you don't have to put up with permanently murky vision in your rear view mirror. The British importers expected many customers to opt for the optional hardtop - which is maybe one reason why air conditioning has been included in the standard specification. The interior itself is nothing fancy. In fact, you can make it more basic still by taking out the centre console, assuming you don't mind doing without a radio. Utilitarian dimpled plastic covers most surfaces, the only sporty concessions a three-spoke steering wheel clad with stitched leather (that adjusts for rake but not reach). Also included are some aluminium-effect door-mounted handrails that may remind you of the time you beat the queue by using the disabled toilets.
What You Pay
Please fill in the form here for an exact up-to-date information.
What to Look For
Whilst the MR2's no-nonsense appeal attracts a lot of hard chargers anxious to prod, pull and investigate the handling envelope, the basic engineering is Toyota-generic. Interior trim quality is good, but watch out for rattly plastics and malfunctioning glove box doors. Obviously you'll need to check the tyres for signs of abuse and the soft-top hood should be scrutinised for any damage, but otherwise the MR2's reliability is as close to a banker as you'll find amongst sporting cars.
Replacement Parts
(approx based on a 2000 MR2) The MR2 is largely trouble free, but should you need to replace parts you'll find they're reasonably pricey. Expect to pay £600 for an exhaust front pipe and around £280 for a rear, but these are stainless steel items and won't rust easily. Starter motors begin at £110, whilst you'll be charged £350 for an alternator and a clutch will see around £190 slipping from your bank balance. Likewise you'll reflect upon £90 required for a replacement door mirror whilst brake pads and discs up front could force you to stop and wonder where £135 went.
On the Road
In production form, the MR2 tops the scales at just 975kg which means that the little 140bhp engine can push the car to sixty in just 7.9s on the way to 130mph - faster than virtually all its equivalent mainstream rivals. When you consider that the Toyota is lighter by the weight of a passenger than the MX-5 and a whole 260kg lighter than a BMW Z3, this is hardly surprising.
The BMW in particular feels the heavy car it is, whereas the MR2 is always instantly responsive to any driver input. Though just 4335mm in length, it boasts a longer wheelbase than its predecessor, the ideal recipe for straight-line stability and progressive handling.
The steering's power assisted of course - driven via an electric motor rather than from the engine. The problem with this approach can be a rather remote feel (as is the case in an MGF) - though not in this case. With the rack set at a quick 2.7 turns lock to lock and a short-throw five-speed close ratio gearbox, there's nothing to spoil what is a really pure driving experience. If you want to go blipping up shift creek without a paddle, you can opt for the SMT gearbox.
Weight distribution is another key here - which is why there's no boot behind the engine which sits just to the driver's rear. It's also why there's also no real luggage space in the nose; just enough for a few overnight items. Heavy bags in either of these places would upset the balance of the car.
Overall
Although the Toyota MR2 is eclipsed in the sales charts by the Mazda MX5, here is a more exotic, more specialist car that successfully bridges the gap between the usual effete roadsters and the more hardcore fare served up by specials like the Vauxhall VX220 and Lotus Elise. Why it hasn't sold better is largely down to its limited practicality, but as long as you're prepared to travel light, a used Toyota MR2 isn't going to disappoint. Recommended.