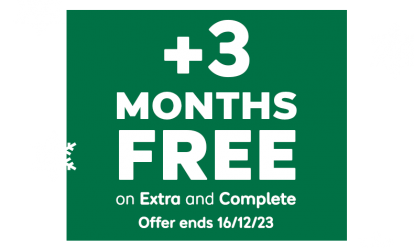 With 12 months of cover, new customers get an extra 3 months for free*.
*Added after 12 months, excludes Basic cover. New customers only. Ends 16/12/23, 7am.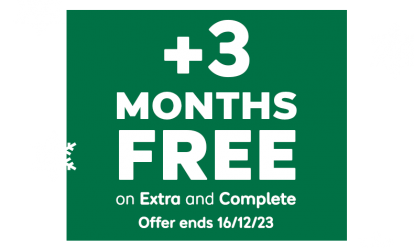 By Jonathan Crouch
Introduction
Generations of MINI models have made a virtue of their small size, but with this second generation F60 version of the brand's Countryman Crossover, the idea was to show that the marque could also produce a credible family-sized contender too. It's smartly turned out with some clever little features. Plus there was the option of 4WD and even Plug-in hybrid power. In short, this car might surprise you.
Models
5dr SUV (1.5 petrol/2.0 petrol/2.0 diesel [One/ Cooper / Cooper S/ Cooper SD/ JCW])
History
There's something rather contradictory about the idea of a large, family-sized MINI. Yet apparently, something quite appealing too. The first time this BMW brand introduced such a thing - with the first generation R60 version of the Countryman launched back in 2010 - well over half a million models were eventually sold. Which was impressive, given that original design's somewhat muddled remit. To begin with, it was merely a MINI for folk who wanted sensible standards of space, but as the years progressed, the Countryman's positioning was subtly altered to suit the segment where the sales were - that for compact Crossovers.
Even then, it never quite hit the spot, too large and expensive to appeal to buyers in this sector looking at supermini-based models like Nissan's Juke and Renault's Captur. But not large enough to suit families looking instead at family hatch-based contenders like Nissan's Qashqai. A bit of a re-think was needed, which is what in 2017 brought us a MK2 F60 model large enough to properly position itself in the Qashqai class, 20cms longer than before, with proper room for five adults and a boot 100-litres bigger. The 2.0-litre engines offered on many models were larger too, plus there was the choice of front or four-wheel drive and up-to-the-minute media connectivity. There was even plug-in hybrid power for those wanting it.
A more credible contender then, though one very different in concept from many of the things this charismatic brand used to represent. The Countryman name is borrowed from the old Austin designation for estate cars in times past, models with quaint wood adornment on their rear ends. This, in contrast though, was no Countryman for old men, aiming to appeal instead to younger buyers who had out-grown smaller MINIs but not their appetite for the brand. The MK2 Countryman sold until mid-2023, when it was replaced by a fourth generation model.
What You Get
This was the largest and most versatile car MINI had ever brought us. Quite a few styling techniques were used here to make this car seem still quite compact, but the truth was that this MK2 Countryman was a significantly larger thing than before, the increased 4.3-metre length leaving it 20cm longer and 3cm wider than the first generation model. That's enough to make it properly Qashqai-sized, and a credible contender in the volume part of the compact Crossover segment.
Up front, it doesn't feel especially SUV-like in terms of either decor or raised seat positioning. Crucially though, you do feel like you're in a MINI, which is all-important in enabling this Countryman to set itself apart from more ordinary rivals. BMW talks of the neat toggle switches being a traditional brand design cue - though we don't remember anything like that on the 1950's original. A better reference point to the early British model lies with the enormous dinner plate-sized central dash display, though here, this doesn't house an almost indecipherable speedometer. That gauge was here re-located to a pod above the steering wheel, where it's flanked with a crescent-moon rev counter.
Taking a seat in the rear is a lot easier to do in this second generation Countryman than it was in the original model. The extra body length helps obviously and if you happen to be familiar with this model's predecessor, you'll appreciate the difference that makes to the amount of leg and knee room you get in the rear. In truth, the old model wasn't really large enough to take a couple of adults comfortably in the back over long distances. This second generation car is. The boot offers 450-litres of space.
What You Pay
Prices for this MK2 Countryman start with a '17-plate Cooper 1.5-litre model, which prices from around £14,000 (around £16,000 retail), with values rising to around £27,300 (around £29,500 retail ) for one of the last mid-2023 models. The ALL4 PHEV version values on a '17-plate from around £15,450 (around £17,450 retail), with values rising to around £27,650 (around £30,000 retail) for one of the last mid-2023 models. We'd be tempted by the 2.0 SD diesel, which values in front-driven form on a '17-plate from around £15,700 (around £17,700 retail); for a more common '20-plate model, pay around £22,300 (around £22,400 retail). For the top 2.0-litre petrol John Cooper Works model, values start from around £19,650 (around £21,750 retail), with values rising to around £36,600 (around £39,500 retail) for one of the last mid-2023 models. All quoted values are sourced through industry experts cap hpi. Click here for a free valuation.
What to Look For
Generally, the MINI Countryman owners we came across in our buyers' survey were pretty satisfied but inevitably, we did come across a few issues. Look out for dashboard rattles which can be difficult to fix. Check the usual issues with interior child damage and urban scrapes and scuffs on the alloys. And with an ALL4 model, make sure that the owner hasn't been too ambitious when driving the car on unmade roads. With the PHEV version, there have been reports of malfunctioning batteries, which might be a worry given that these are only covered by a three-year warranty from new.
There are a few recall issues you need to be aware of. A small number of MK2 Countrymans made between the end of March and the beginning of April 2019 reported an issue where the tie rods on the front suspension weren't assembled correctly. There was a problem with the crankshaft sensor on some models built between May and June 2018. And a manufacturing fault with the swivel bearings on the front suspension of models built between April and May 2018. 1.5 litre petrol models made between January and May 2018 had an issue where a plate to protect the high pressure fuel pump in the event of a collision wasn't installed at the factory. Make sure the car you're looking at has had all of these recalls attended to if they affect the vehicle in question.
Replacement Parts
(approx based on a 2019 MINI Countryman Cooper D excl. VAT) Front brake pads start at around £30 and run up to around £79 if you want an expensive make. Rear pads are in the £28-£63 bracket. Front brake discs are in the £68 to £182 bracket. Rear discs sell at around £36-£182. An alternator is around £304. Air filters sit in the £10 bracket. Oil filters cost between £10 and £11 depending on brand. A wiper blade is around £11.
On the Road
Given this car's size and price, you'd expect it to be a more grown-up thing than smaller MINI models, safer, more spacious and able to cover longer distances. But, as any teenager will tell you, being grown-up can also mean being boring. So, does driving a Countryman feel like driving a MINI? Well, set off down the road and first impressions are that to some extent it does. The ride is very firm - possibly too firm for some buyers - and you get this remarkably quick steering which immediately gives the car a keener feeling than you'd get in most Crossover rivals. 'ALL4' 4WD is available, as is a Steptronic auto gearbox that features eight speeds in most models.
Engine-wise, most of the range is made up of larger powerplants than you might expect to find in a MINI. Specifically, that means the 2.0-litre diesel unit you'll find in the 150bhp Cooper D and 190bhp Cooper SD variants. And the 2.0-litre petrol engine used in the 192bhp Cooper S and 231bhp John Cooper Works models. The only other option is to choose a derivative that uses the brand's 1.5-litre 136bhp three cylinder petrol unit. This is found on the most affordable entry-level 'Cooper' derivative. But it's also used in the sophisticated 'Cooper S E Countryman ALL4' plug-in hybrid derivative, where it's mated to an 88bhp electric motor, 4WD and automatic transmission.
Overall
As with the Clubman hatch, MINI's concept here was to take all the things that loyal buyers of the brand loved - and then super-size them. In this case though, the finished result needed the added fashionable feel of an SUV. Not an easy fit, bearing in mind that the way a Crossover-class car looks and handles is about as far from conventional MINI motoring as it's possible to get. To be frank, we thought that MINI floundered a little in meeting that brief with the first generation Countryman model. This second generation version though, was a much better effort. True, not everyone will like the way it looks, but at least in MK2 form, it's just about family-sized, while just about retaining the required dose of MINI magic.
You're going to need to buy into that if you're to like this car. If you don't, you could well find yourself criticising the firm ride and the premium pricing, while thinking about cheaper rivals that offer more space inside. Most of these competitors though, lack the sheer joie de vivre that comes with MINI ownership. We get that. We like the clever little touches like the rear 'Picnic Bench'. And we understand what a difference it makes when you can properly personalise your car in the way that MINI allows you to do.
In summary then, though this Countryman might not be a perfect package, it can potentially be a very desirable one, providing you're prepared to spend in search of a satisfying spec. Once you've done that, there's a lot to like. Plug-in hybrid power is a strong option further up the range and all the more conventional engines also have something to be said for them. In true MINI style, potential owners must still be people unafraid to fly in the face of convention. But if you are, then a bigger MINI adventure beckons.