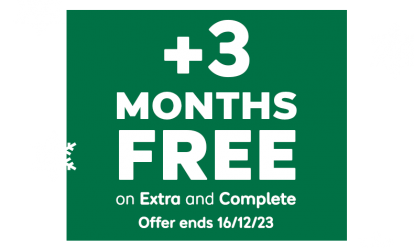 With 12 months of cover, new customers get an extra 3 months for free*.
*Added after 12 months, excludes Basic cover. New customers only. Ends 16/12/23, 7am.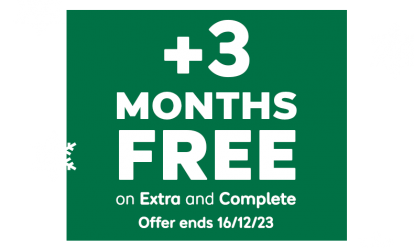 BY ANDY ENRIGHT
Introduction
If there was ever an exemplar of quite how badly MG Rover got their strategy wrong, the MG XPower SV is as good as any. In a period when the company should have been investing to develop a replacement for the Rover 45, they instead decided to pour money into developing first a niche rear wheel drive version of the Rover 75 chassis and then this, a supercar with a price tag its abilities could never hope to justify. As a sales proposition, the SV was a disaster. Until MG Rover went into administration in 2005, nine were sold. As a used buy, it might well have a lot to be said for it.
Models
Models Covered: Two door coupe (4.6 V8 [SV, SV-R])
History
If there's one thing the SV has in spades it's interesting history. Its genesis can be traced right back to the De Tomaso Bigua, an Italian car designed by Marcelo Gandini, the stylist responsible for the Lamborghini Countach. One can only assume Gandini was having an off day when he penned the Bigua because pretty it certainly wasn't. First shown at the 1996 Geneva Show, it quickly tanked and even a production version, the Mangusta, never garnered more than a handful of orders. What De Tomaso did do, however, was get full US type approval for the car. This effort essentially bankrupted tiny De Tomaso and an American, Kjell Qvale, stepped in to take over imports of their products into the US under the Qvale banner, with his son, Bruce, taking care of the Modena production facility. The Qvale Mangusta was visually identical to the De Tomaso model and consequently it flopped in similar style.
Cue MG Rover. The top brass were desperate for a top end sports model to take over from the MGF and saw the purchase of Qvale Modena as a shortcut that would save them three years of development. The resultant MGX80 was styled by Peter Stevens of Lotus Esprit and McLaren F1 repute, and was first shown at the 2001 Frankfurt Motor Show. Rather conservative and with a little too much of the Mangusta in its genes, it didn't receive a wholly favourable reception. Few knew at the time that Stevens had had just three months to create this show car.
Realising that some more radical changes were necessary, Stevens went back to Longbridge to restyle the car under the aegis of MG Sport and Racing. Just over a year later, the result was unveiled to the press. The XPower SV was brash, aggressive and certainly eye catching, Stevens citing the movie "The Fast and the Furious" as a key inspiration in the design of the SV. A whole lot of hyperbole was floated about models being available with engines up to 965bhp courtesy of a tie-in with engine tuners Roush, but the production ready version was a bit more sensible, with a 4.6-litre 320bhp Mustang engine on board. As a £35,000 car this would have been a saleable proposition. Unfortunately MG Rover were asking £65,750 and the more powerful 400bhp SV-R version was saddled with an £82,950 sticker price. Instead of going up against Nobles and TVRs, the SV was being asked to contend with Porsches and Aston Martins. It was an ask too far. Although the SV received a broadly favourable press, the prices were just off the wall and when MG Rover lapsed into administration in April 2005, it was possible to count the number of cars sold at full list price on two hands.
An interesting post script came after the liquidation of the company's assets when MG Sport and Racing actually announced a £118,000 profit for the 04/05 financial year, largely due to the sale of leftover SV models. Rumours persist that some buyers received very favourable deals indeed.
What You Get
The body is crafted from carbon fibre and goes some way in explaining the XPower SV's hefty £65,750 price tag. Far lighter and stronger than traditional steels or aluminium, the body panels have been constructed using a pioneering process developed by the UK-based SV Group and the result is a body that weighs a quarter as much as a conventional steel skin. Although the body is unconventional, elsewhere some more traditional methods have been used. The chassis itself is steel, developed alongside the double wishbone suspension by Vaccari and Bosi in Modena, known to most as Italy's supercar central.
The XPower SV wears a deep front splitter and rear diffuser to stick it to the ground and there are also signature shark gill side vents and a lip rear spoiler. Should others find the SV as irresistible as its owner, there's an Omitec Tracker fitted that alerts central diagnostic control in Longbridge should the car be stolen and also immobilises the vehicle. Customers can chose from six interior trim colours matched to a wide array of exterior paint finishes although a fully bespoke interior or exterior can be selected allowing each car to be uniquely personalised.
What You Pay
Please fill in the form here for an exact up-to-date information.
What to Look For
It's worth bearing in mind that the SV was developed in an extremely short period of time and on a rather small budget. This should tell you something. Owners have complained of poor reliability, the electrical systems being particularly characterful. The engine and gearbox are both tough units but interior quality is poor and spares will be very tricky to come by. The big thing to look over are the body panels as these are virtually impossible to source.
Replacement Parts
With no factory support available, you'll be relying on enthusiast owners to help you're your SV on the road. Many mechanical parts are off the shelf Ford items and, as such, are relatively inexpensive. Body panels cost a small fortune.
On the Road
The engine is a tried and tested bruiser, basically being the same powerplant that sees service in hotter versions of the Ford Mustang. With 320bhp on tap in standard guise, the 4.6-litre all-aluminium quad-cam V8 will power the car to 60mph in 5.3 seconds and on to a top speed of around 165mph. Quick, yes, but certainly no quicker than a £41,000 TVR Tuscan.
The SV-R offers customers a higher performance version of the 320bhp SV. With a full 400bhp on tap, the SV-R features a 5.0-litre XPower version of the all aluminium 32-valve Mustang-derived engine. Developed in conjunction with V8 tuning guru Sean Hyland, this is a car with serious performance credentials. It'll knock over the sprint to 60mph in comfortably less than five seconds and will accelerate on to a top speed somewhere in the region of 175mph. Why the approximations? Until a full and authenticated performance review of this car can be undertaken, we've only MG Rover's words to go on. Certainly, a car with 400bhp and a hefty 510Nm of torque on tap with such a lightweight body to haul should be capable of figures in that ballpark.
The seats themselves scream purpose. Deep buckets are equipped with unique dual function three-point inertia reel racing seatbelts that allow the driver the full mobility of a seatbelt combined with the security of a racing harness. The system can be locked at the flick of a switch for more neck-straining cornering where you'll get the chance to test the adhesion of the massive tyres. Riding on specially designed 18-inch O.Z. split-rim wheels the SV wears 225/40 boots up front and chunky 265/40 rubber at the back. The transmission is a five-speed Tremec manual gearbox with drive going to those back tyres via a BTR limited slip differential. Aerodynamics work has been carried out in a number of wind tunnels with high speed stability testing done at the Nardo bowl in Italy and high-speed cornering testing conducted at the Nurburgring in Germany.
Overall
If you can find a straight example that the owner will part with for reasonable money, the MG XPower SV should make a reasonable investment. If, on the other hand, you're looking for a car to run as a daily driver with occasional track use thrown in, go for a Noble or a TVR.