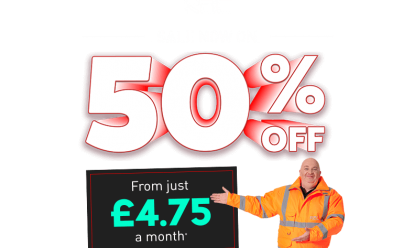 Get covered in our half price Breakdown Cover sale from just £4.75 a month.* We're the UK's best breakdown provider as voted by Auto Express drivers 2021.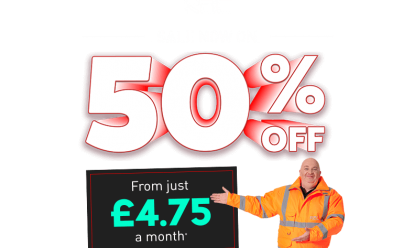 By Andy Enright
Introduction
With the X1, BMW opened a third front in its SUV offensive. The compact X1 didn't get off to the easiest start in life, but that was something it had in common with the X3 and that model came good. But is buying an early used X1 a sound piece of business of are we merely being seduced by the badge? A dig behind the hysterical headlines finds a solid used buy.
Models
5 dr compact SUV (2.0 diesel [SE, Sport, xLine, M Sport])
History
The BMW X1 was almost expected to bomb. It's odd, given that much of its underpinnings are shared with the brilliant 3 Series, but given the way BMW had bungled the launch of the X3, no great things were anticipated of the X1. Few were enamoured of the way it looked and the specification lists didn't really offer too much in a crowded marketplace where customers had grown accustomed to good value. In other words, BMW underestimated the opposition.
Taken in isolation, those original X1s weren't bad cars at all. Customers got the choice of rear-wheel drive or all-wheel drive models, with 143, 177 or 204bhp strengths of 2.0-litre diesel engine. Given that the entry-level car cost £22,660 before any options went into it and the cheapest all-wheel drive car was over £25,500, it needed to knock its opposition out of the park to succeed. It couldn't and well, it didn't. Sales were disappointing and the addition of an eco EfficientDynamics model into the range in 2011 did little to turn things around.
BMW has proven itself to be a company that can and does react to customer demands and summer 2012 saw a wide-ranging suite of revisions to the X1. The car was restyled inside and out to offer it more presence and a better impression of quality, efficiency was further improved and a grunty 218bhp xDrive25d range topper was also introduced to help sway the notion that the X1 was a bit too fey to be a proper BMW.
What You Get
I'm sure I'm not being hugely controversial when I say that the X1 isn't exactly the prettiest car BMW has ever built. In recent years there have been a lot of BMW models that have challenged the eye and almost all of them have become more accepted as time has passed, the public at large cottoning onto what the designers were driving at. Despite its underpinnings originating from the 3 Series, the X1 is a diminutive proposition that's noticeably smaller than mainstream compact SUVs like Land Rover's Freelander. Its long bonnet, wide stance and small glass area help create the sporty look that BMW is aiming for but there's nothing truly exciting about the X1's appearance. This is the manufacturer sticking to a tried and tested formula. It's a similar story inside the cabin with another of the marque's classy interior designs in evidence but little to excite those who've ventured into a BMW before.
It's immediately clear that the X1 is not the car for buyers who get their tyres dirty on a regular basis. The xDrive20d model most choose has no additional modifications to improve its ability off-road and with modest ground clearance, the X1 will soon start dragging its belly on anything more testing than a potholed green lane. There are five seats but the rear bench hasn't got the most generous legroom. The luggage bay can be extended up to a useful 1,350 litres with the seats folded, which is simply achieved.
What You Pay
Please contact us for an exact up-to-date valuation.
What to Look For
The mechanicals are a largely tried and tested melange of BMW bits that draw heavily on the 3 Series xDrive models. As such, not a lot goes wrong with the X1 in normal use, but it's worth reiterating that this is not a serious off-road vehicle and you can do quite considerable damage to the exhaust, suspension and bodywork should you decide that all-wheel drive means go-anywhere capability. The X1 took second place in Which?'s 2012 reliability survey of SUVs, behind the Hyundai ix35 but doing better than models from Toyota and Lexus. That's some recommendation.
Replacement Parts
(based on a 2011 BMW X1 2.0d xDrive SE - ex Vat) You'll need to budget around £210 per corner for tyres while a clutch assembly is £275. Front brake pads are £65 a set with the rears costing £45.
On the Road
The first generation X1 drives well enough, with most buyers opting for the 163bhp version, dubbed the 20d. This four-cylinder unit is geared towards efficiency rather than outright performance, but it nevertheless manages to strike a decent balance. Using a combination of a variable geometry turbocharger and high-pressure fuel injection, the engine generates its peak power at 4000rpm, but the 380Nm peak torque arrives at just 1750rpm so you won't feel as if you're constantly flogging the throttle to make respectable progress. A centrifugal pendulum absorber in the dual-mass flywheel dampens vibrations at low engine speeds, where most diesels can feel a little clattery and cabin refinement is very good. The 163bhp EfficientDynamics model doesn't feel a whole lot slower.
Figures? It'll cover the sprint to 62mph in 8.4 seconds, which is hardly sluggish for a two-litre diesel SUV. Traction off the line is helped by the xDrive model's all-wheel drive transmission which instantly directs drive forwards when it detects slippage from the rear. Nevertheless, the rear-wheel drive sDrive version is a little quicker, registering 62 mph in 8.1 seconds. The 18d models are noticeably weaker, but the 23d is the pick of the early cars for the keen driver, knocking over the benchmark sprint in 7.3 seconds and running onto a top speed of 127mph.
Being closer to the ground than most compact SUVs (you don't have to climb up into the seats), the X1's comparatively low centre of gravity reaps dynamic rewards on twisty roads - namely crisp turn-in, plenty of grip and minimal body roll. Cornering attitude is easily adjustable with the throttle and the ride, although firm, is far from uncomfortable. The bad news is the rear drive X1 is utterly hopeless off road. Then again, the heavier and somewhat more cumbersome 4x4 version is hardly a master of the mud-plugging art.
Overall
The BMW X1, especially in first generation guise, is one of those cars that works better as a used car than new. Poor press reaction, largely fuelled by high asking prices, dulled sales and although the facelifted versions of this car did much to rehabilitate the X1's image, the earlier models probably represent the best value. Find a low mileage car that's been well looked after and it should prove a winner. Our recommendation is to avoid the thirstier and slower 4x4 models, as they don't really possess any off-road chops at all, and put some of the money saved towards a decent set of winter tyres. And overall? Well somewhat surprisingly, this one gets a possibly unexpected thumbs up.