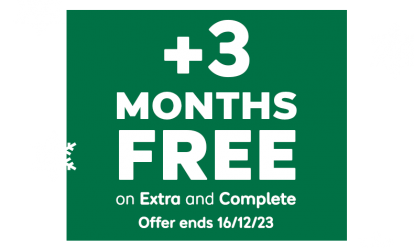 With 12 months of cover, new customers get an extra 3 months for free*.
*Added after 12 months, excludes Basic cover. New customers only. Ends 16/12/23, 7am.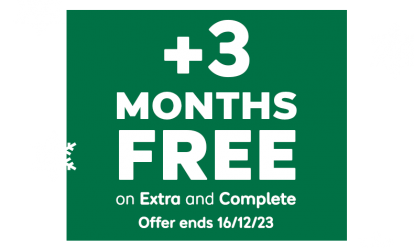 The V-Class offers Mercedes quality to the super-MPV segment. Jonathan Crouch drives the revised V220d variant.
Ten Second Review
One thing Mercedes' big V-Class isn't short of is space. As a People Carrier in the truest sense, it's only real competition comes from other large, van-based MPVs - or public transport. This is the usefully revised version of the brand's 'W447'-series model and it gets a fresh 2.0-litre diesel engine that features in 163hp form in this volume V220d variant. If you want to take up to eight people and their luggage in a vehicle that makes a very high quality statement, then this Mercedes is a difficult option to ignore.
Background
There aren't many alternatives open to you if a really sizeable People Carrier is needed that can take seven or eight people plus all their luggage. And if that MPV must make a really sizeable statement of quality, the options reduce to just one: this Mercedes V-Class. Here, we've got a revised version of the successful 'W447'-series model.
This modern generation V-Class gets big engineering changes. These include the all-new 'OM 654'-series 2.0-litre diesel engine that both the mainstream variants use and a fresh 9G-TRONIC PLUS 9-speed auto gearbox, plus 'Active brake assist' autonomous braking is now standard. But is it all enough to allow the V-Class to at last fully justify its premium pricing? Time to find out.
Driving Experience
Of all the super-large MPVs on the market, this is the one that disguises its van-based underpinnings the best. Especially in this revised form, thanks to its diesel engine and transmission transplant. That's seen the introduction of the brand's more refined and efficient 'OM 654'-series 2.0-litre diesel engine, available in two states of tune for V-Class buyers. Here, we're trying the 163hp V220d variant that most will probably choose, but there's also an alternative 239hp V300d derivative that might appeal if you'll regularly be carrying heavy loads. Both powerplants now use a smooth 9G-TRONIC PLUS 9-speed auto gearbox.
Mercedes has tried hard to optimise the ride and handling package that its biggest People Carrier can offer. Hence the standard 'Agility Select' system that allows you to tweak throttle response, gearchange timings and feedback from the 'Direct Steer' speed-sensitive steering to suit the way you want your V-Class to respond. Plus there's 'Agility Control' adaptive suspension, a set-up able to tweak the damping to suit road conditions. Ultimately, all these efforts aren't really enough to make the dynamic experience on offer here in any way rewarding, but the overall compromise is decently impressive by the moderate standards of the super-sized MPV class.
Design and Build
This, apparently, is the 'the Mercedes amongst MPVs'. It certainly looks quite a bit grander than anything else on offer in this segment. As with other Mercedes cars, the front end treatment now differs according to whether you've paid the extra for plusher 'AMG Line' trim or not, but all variants get a subtle re-design for the grille, the bumper and the lower air intakes. Space, Mercedes tells V-Class customers, is the true definition of luxury and on that basis, this MPV must be very luxurious indeed, given its enormous square dimensions.
Up front, you're treated to an agreeably high and commanding driving position. Look around and you'll be pleased to note that there's nothing particularly LCV-like about the opulently finished cabin, enhanced on this revised model by small changes to the design of the air vents and the instrument cluster dials. A pity though, that mainstream diesel versions have to continue with the brand's old-generation media tech. Standard electric sliding doors aid entry to the rear. The way that the back of this car is specified depends of course on the seating configuration you've chosen and how you choose to position the provided chairs within it using the provided floor rails. With a 7-seat model configuration, you get two middle seats separated by a fold-out table, along with three individual seats at the very back. We tested a 8-seat cabin that gives you two rows of three-abreast rear seating.
Market and Model
There's no doubt that this is the premium choice when it comes to the market's largest segment of People Carrying MPV, with V-Class pricing sitting in the £52,000 to £60,000 bracket - which is a quite a bit more than Mercedes was asking when we tested the original version of this 'W447'-series model back in 2015. Think in terms of an increase of around £10,000, which seems to be a bit more than inflationary.
Most buyers will be selecting between 'Sport' or 'AMG Line' trim packages spread across the three body shapes available. There's 'Standard length', which is 4,895mm in length and seats seven; then there's the 'Long' model we have here, which is 5,140mm in length and seats eight; and finally there's the 'Extra Long' version that's 5,370mm long and also seats eight. Given that a 'Standard length' model doesn't really give you much more room than you'd get in a more conventional Galaxy or Sharan-class large MPV, we think you ideally want to stretch at least as far as the 'Long' version, which cost £3,245 more than 'Standard'. You'd expect the biggest 'Extra Long' version to cost more still, but actually, because of a different spec package, the premium over the 'Standard' version for one of those falls a little to £1,935.
Cost of Ownership
For a vehicle of this V-Class's considerable size and weight, the fuel and CO2 returns on offer from the new-era 'OM654'-series 2.0-litre four cylinder diesel engine aren't at all bad, representing a 13% improvement on the readings delivered by the previous 'OM651'-series 2.1-litre powerplant. In this base V220d, expect a WLTP-rated combined cycle fuel return of 47mpg (meaning a decent range from the 70-litre fuel tank), together with 155g/km of NEDC-rated CO2, regardless of your choice of body length. For the alternative V300d variant, the respective figures are virtually the same - 47.8mpg and 155g/km. To give you some perspective, that's an improvement of around 30% over the figures you'd get from a rival Volkswagen Caravelle. And, as you'd expect, this Euro 6d-TEMP 'OM654'-series unit meets the stringent 'RDE' '('Real Driving Emissions') standard.
A lot of work's been put into the new engine to achieve these kinds of returns. For a start, it's 17% lighter than the outgoing unit, plus the cylinder spacing's shorter and internal friction has been reduced by 25%. Technophobes may also want to know that there's a new stepped recessed combustion process, dynamic multi-way exhaust gas recirculation and a close-coupled exhaust gas after-treatment system.
Summary
This V-Class may occupy something of a forgotten backwater in the Mercedes product range but it's still a model that makes a lot of sense, especially in this V220d guise. In fact, assuming that you can't face budget-brand transport and don't want something that's very obviously a minibus, we'd argue that there aren't too many options to V-Class motoring if you need to transport up to eight people in the kind of style to which they'd doubtless quickly like to become accustomed.
What it all boils down to is that if you want a car, buy a car. If though, you need a People Carrier, buy one that can really do the business. The V-Class is part of a small but very select breed of models answering that calling.