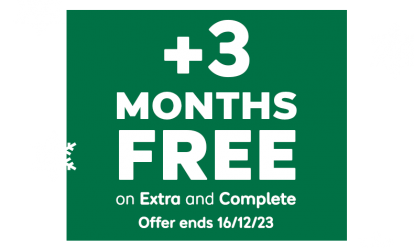 With 12 months of cover, new customers get an extra 3 months for free*.
*Added after 12 months, excludes Basic cover. New customers only. Ends 16/12/23, 7am.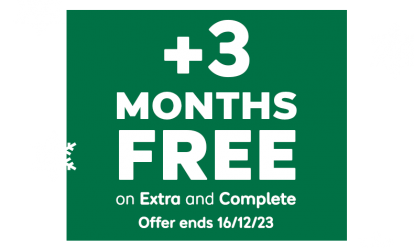 BY JONATHAN CROUCH
Introduction
Ask anyone what they'd do if they won the lottery and you can bet somewhere on most people's list will be the following: mansion on the French Riviera, swimming pool filled with champagne and a Mercedes-Benz convertible. The first two may well remain a pipedream for a lot of people but the last one may well these days be possible for many.
Stuttgart's SLs have been with us since 1971 and there's certainly something about them that appeals to the hedonist in us. The range grew old and a little uncompetitive in the Eighties though, and Mercedes-Benz eventually brought out a stunning replacement in 1989.
Models
Models Covered: 2dr Coupe/Convertible 280SL, SL280, 300SL, 300SL-24, SL320, 500SL, SL500 600SL, SL600 (Cars after August 1993 had an SL prefix)
History
The first of the new-shape cars to go on sale in October 1989 were the 300SL, 300SL-24 and 500SL variants. These were quickly sold out all over the world and lightly-used cars often commanded a premium over new list prices, such was the demand and impatience of buyers for many months. The 500 is a five-litre V8 and the 300, a three-litre straight-six-cylinder. The '24' badge denotes a multi-valve engine with more power and torque.
Because they were so successful, Mercedes-Benz left the cars alone for quite a while and only changed engines occasionally. However, when the big S-class saloon received updates, they were passed down to the SL: a 2.8-litre six arrived in August 1993 along with a 3.2 and these two models replaced both 300SL and SL-24 variants.
The new 93L plate cars were launched not only with the new six-cylinder engines, but a change of name to SL280, SL320, SL500 and SL600. The range-topping 600 had been launched only months earlier as the 600SL. It featured the giant six-litre V12 engine from the S-class limousine.
Sales slowed considerably from the mid Nineties onwards, as age, competitors, high insurance costs and Mercedes' own smaller convertibles attacked the SL's customer base. This resulted in many cars arriving on the used market at once - good news for the buyer who can track down a bargain-priced example.
The range had a round of subtle interior and exterior revisions early in 1998, gaining the improved V6 engines from the E-class range, whilst in late 2000 an SL Special Edition was announced, signalling the impending demise of this line. In 2002 the range was replaced by an all-new generation.
What You Get
Looks that will have others giving you either admiring glances or a volley of rotting fruit, depending on their outlook. Because everybody seems to want an SL as their dream car, everyone knows exactly what it is as you park next to them. Not for those who seek a low profile.
The SL's party-trick is an automatic soft-top that will stop traffic and pedestrians, it's so fascinating to watch. From roof-up to fresh-air in seconds, unlike many rivals.
You'll probably never use all of it, but there's performance aplenty in all these cars, together with all the gadgetry you could desire and that fabulous Mercedes-Benz build quality and crash safety as standard.
What You Pay
Please fill in the form here for an exact up-to-date information.
What to Look For
Mercedes' engines, like the cars, last virtually forever as they're always under-stressed. Watch out for oil leaks, though. Avoid manual cars at all costs and anything without a proper service history. The gearchange is slow and heavy and when you sell on you'll find buyers are simply not interested in anything other than automatics.
Check all those electronic 'toys' like the central locking, electric windows and air conditioning. Don't forget to take the hard-top off (you'll need help to lift it) and check the condition of the folding roof. Replacements for slashed hoods are none too cheap.
Replacement Parts
(Based on a '95 500SL and exclusive of VAT) A full exhaust will be around £1500. Brake pads are approximately £60 for the front and £40 for the rear. An alternator is just under £150 and a starter motor roughly £150. A headlamp is about £250 and a radiator should come in at about £250.
On the Road
It's a fact that you never see a Mercedes-Benz SL being driven anywhere near its (very high) limits, just as you never see £50,000 Range Rovers in muddy fields. It's nevertheless true, however, that the SL was without doubt designed as much more than something to cruise to the beach and back in. The handling, a sensation back in 1989 for such a heavy car, is still amazing, but the competition has finally caught up. Still, on the used market, an SL takes some beating.
Overall
A dream car that lives up to the promise. If you can find a way and the right car, sign the cheque and head for that mansion in the hills.