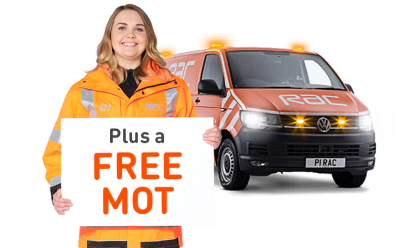 RAC Breakdown Cover comes with home rescue as standard. Plus, get a free MOT with Advanced and Ultimate.* Join the UK's best breakdown provider as voted by Auto Express drivers 2021.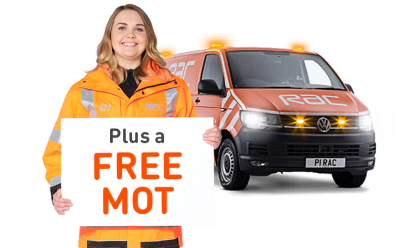 Mazda has boosted the appeal of its fourth-generation MX-5 roadster. Jonathan Crouch drives it.
Ten Second Review
It's hard not to like the fourth generation Mazda MX-5 roadster, especially now that it's faster, safer and more efficient. As before, there are 1.5 and 2.0-litre petrol engine options and anything this car lacks in outright power, it more than makes up in agility and tactility.
Background
Is there another car sold today that rivals the Mazda MX-5's legacy? The Porsche 911 is an icon and the Toyota GR86 might well become one. The Volkswagen Golf is a name most can identify with, but the MX-5 is special. It has rewritten the record books again and again for sports car sales and its recipe of light weight, driver focus and simple front engine/rear drive layout just has an inherent rightness about it that hasn't dated.
But, as is the case with most cars, successive generations get bigger and heavier. The MX-5 hasn't been immune to this issue, customers demanding improved safety, more equipment and better quality as each successive generation has been developed. With this MK4 model though, originally launched back in 2015, Mazda drew a line in the sand and went back to the light, tactile approach that made the MX-5 so great in the first place. In recent years, the company's added a touch of extra power and technology to the equation.
Driving Experience
As before, this fourth generation MX-5 is offered with either a 1.5-litre unit or a 2.0-litre engine but both these normally aspirated petrol powerplants have been significantly worked upon. The 1.5 still puts out 132PS, but the 2.0-litre powerplant's original 160PS output has in recent times been raised to 184PS at a heady 7,000rpm (up from 6,800rpm). You always did have to rev MX-5 engines hard to get the best from them.. Torque has risen slightly with the 2.0-litre, from 200 to 205Nm. Mazda says that this 'SKYACTIV-G' 2.0 unit is now higher-revving and acoustically-tuned. The rest to 62mph sprint time is now 0.8s faster at 6.5s.
This improved fourth generation design continues to conform to five key criteria that Mazda claim define the MX-5 - rear drive with a front-mid engine layout, 50/50 weight distribution and an eagerness to change direction, plus a low kerb weight and an affordable price. All soft top models get six-speed manual gearboxes but the 2.0-litre version of the RF folding hard-top variant can be ordered with an optional paddleshift auto.
The MX-5 isn't about straight line pace, it's about agility and tactility. Because the engines are so small, they can be tucked down and back in the car. Mazda reckons the bonnet and overhang used here are the lowest and shortest of any production model. Weight has been pared back by using aluminium for the bonnet, boot and front wings, while the soft top hood is also very light, improving the centre of gravity. Much of the front suspension is aluminium, as is the gearbox casing, the differential casing and the bracing that runs down the car's backbone. The virtuous circle of weight saving means that the smaller wheels only need four bolts as opposed to five. Lower rotational masses mean that the brake assemblies can also be made smaller, simpler and lighter.
Design and Build
As before, there are two bodystyles on offer, the classic soft-topped roadster and the folding metal-roof RF variant. The shape of the MX-5 hasn't changed radically from generation to generation. This one's no exception, but there's a bit more aggression about the detailing, the car looking like a shrunken Jaguar F-Type roadster from the rear three-quarter. Some have thought there's something a bit fishy-looking about the front end but it'll probably grow on you. See one in the metal and you'll be amazed at just how tiny it is. It's fully 105mm shorter in overall length than the previous generation version, despite the wheelbase only being 15mm less. It also stands 20mm lower and 10mm wider. Lower and wider is always good for a roadster's stance.
In another clever touch, the seat cushions are supported on netting instead of the usual metal springs, allowing Mazda to reduce weight and seat the driver's hip point closer to the road. A lower driver then means the windscreen header rail can shift backwards, in this case by 70mm, which in turn means the hood is shorter and lighter, and also easier to package when folded. See what we mean about that virtuous circle?
Market and Model
The MX-5 may be quite a bit more expensive than you remember. Prices for the soft-top version with the base 1.5-litre 132PS engine theoretically start at around £24,000 - that's for a base 'SE-L' model - or around £26,000 if you want plusher 'Sport' trim. There's a premium of £1,900 if you want the folding hard-top RF body style. If you'd like the perkier 2.0-litre 184PS powerplant, you'd get two dedicated trim grades - 'Sport Tech', priced in soft top form from around £29,000; and top 'GT Sport Tech', priced in soft top form from around £30,000. Again, there's a £1,900 premium to add on if you want the RF body shape. With the 2.0-litre engine, you'll also be offered the option of paddleshift auto transmission for £1,600 more, though only if you choose an RF model.
Even base models come with alloy wheels, LED headlights, a leather steering wheel, plus a lightweight and sleek fabric hood. SE-L versions add LED daytime running lights, climate control air-conditioning, DAB radio, Bluetooth and cruise control, plus Mazda's MZD-Connect connectivity and infotainment system with 7-inch colour touch-screen display and Multimedia Commander. SE-L models with the 2.0-litre engine get gunmetal 17-inch alloy wheels and piano black door mirrors, as well as benefiting from a strut tower bar and limited slip differential. Navigation is optional. Step up to Sport trim and both the 1.5 and 2.0-litre cars feature rain sensing wipers, rear parking sensors, smart keyless entry, Premium Bose Surround-Sound and heated leather seats.
With the 1.5-litre engine, 'Sport' trim MX-5's come with 16-inch gunmetal alloy wheels and piano black door mirrors. 'Sport Tech' models with the 2.0-litre engine get sports suspension featuring Bilstein dampers, a limited slip differential and strut tower bar, and can be identified by their 17-inch alloy wheels and body coloured mirrors.
Cost of Ownership
Stick with light weight and modest power outputs and this dictates a raft of affordable costs. The MX-5 has long been the exemplar of the affordable sports car and WLTP-rated economy and emissions are agreeably low, the 1.5-litre engine pegged at 142g/km, with 44.8mpg possible on the combined cycle. The 2.0-litre engine is rated at 155g/km and 40.9mpg - or 171g/km and 37.2mpg in auto form.
Owners can keep up to date with their car's maintenance schedule via the instrument binnacle trip computer screen and the 'Applications' section of the 'MZD-Connect' centre-dash monitor. To help you keep track of what work has been carried out, you can access a 'Digital Service Record' online and use a useful 'My Mazda App' to receive reminders about servicing, book your car in at your local dealership and access a digitally-stored record of your model's service history. Residual values ought to hold up well, with the MX-5 a favourite amongst used car buyers due to its relative simplicity, strong reliability and low cost to insure.
Summary
Weight is the enemy. Excess weight in a car dulls its responses, makes it harder to turn, stop and accelerate, ensures that it drinks more fuel and puts greater stresses on virtually every moving part, parts which then have to be beefed up and made heavier to cope. The Mazda MX-5 reverses that cycle, stripping weight off which in turn allows it to pare more weight back with other simple lightweight componentry. It's a brilliant piece of engineering.
It also goes to show that you can probably have more fun with 1.5 litres worth of MX-5 than you can with some supercars. No, that's not hyperbole. Try it and you'll see. If you measure your cars in terms of smiles per mile, the MX-5 has to be right near the top of your shortlist.