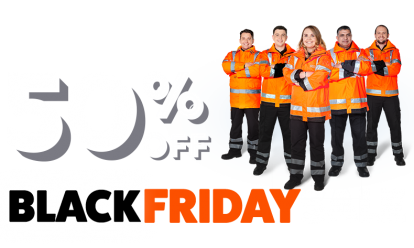 You can get covered in our Breakdown Cover sale from just £5.50 a month.* Join the UK's best breakdown provider as voted by Auto Express drivers 2021.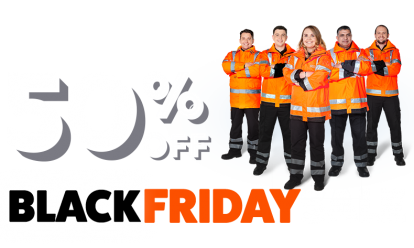 BY STEVE WALKER
Introduction
There are lots of Mercedes-Benz coupes to choose from but many are on the wrong side of huge and require the financial means of a Saudi oil magnate to run. The CLC is different, a Mercedes-Benz coupe of manageable size and modest cost. It's popular but in plentiful supply on the used market, so should people in the hunt for a compact coupe forsake the other options and give it a go?
Models
Models Covered:
3dr coupe [160, 180K, 200K, 230, 350, 200 CDi, 220 CDi. (SE, Sport,)]
History
When its German rivals began to expand beyond their executive and luxury car heartlands and started dipping their toes into the small car sector, Mercedes-Benz took a divergent path with a two-pronged attack. With its tall shape and MPV overtones, the Mercedes A-Class never looked like a direct rival to the Audi A3 and BMW 1 Series which had the feel of conventional hatchbacks. With the A-Class positioned as a plush but family-friendly option, Mercedes then developed the C-Class Sports Coupe to bring a more dynamic flavour.
The Sports Coupe was a shortened, three-door version of the C-Class that was being sold at the time with the same rear-wheel-drive layout, suspension and steering. Launched in 2001, It proved popular, with the stylish design and the three-pointed star cutting a lot of ice with image conscious buyers. By 2008, however, the C-Class that formed the basis of the Sports Coupe had been replaced by an all-new model. A-Class sales weren't what they could have been and BMW and Audi seemed to be carving up the small premium car market between them. In an attempt to keep the Sports Coupe relevant, it was facelifted and reinvented as the CLC.
With a new compact car platform some way off, the CLC was essentially a stop-gap measure. It's similarities to the Sports Coupe were more than a different grille and headlamps could mask but the tidy design still held water. The CLC was launched with the engines from the Sport Coupe carried over which meant 1.8-litre supercharged Kompresser units at the base of the range below a couple of V6 petrols and the 2.1-litre CDI diesels. Trim levels were a choice of SE and Sport. The thirsty V6 petrol models were dropped from the range by 2010 and an entry-level 160 BlueEfficiency model arrived.
What You Get
Mercedes was at pains to dispel the impression that the CLC was just a C-Class Sports Coupe with a facelift. The Stuttgart company claimed over 1,100 component changes but count every press stud, grommet and washer and you can amass 1,100 new parts rather rapidly. It certainly looks like the old car from the cabin, with much the same dashboard architecture, albeit garnished with uprated infotainment systems, seats and steering wheel. The exterior retained much the same silhouette but looks a lot more modern in its detailing. The front end apes that of the C-Class generation that arrived in 2007, adding projection beam headlights and that Mercedes coupe touchstone, the big chromed three-pointed star in the centre of the grille.
The back end was also tidied up to good effect, with a set of slimline LED tail lights. Open the hatch and you'll find a variable luggage compartment with a capacity of up to 1,110 litres, proving that this coupe has a practical edge as well but the rear seats aren't all that spacious. The overall effect was of a more mature, dignified car that echoed the latest Mercedes design language very smartly. Build quality is notably tighter than on the C-Class Sports Coupe, with better quality interior finishes and superior panel fit.
The trim levels you'll encounter are the SE and the Sport but buyers had the option of whether to specify the panoramic glass roof. Equipment levels are reasonably generous and include parking sensors, sports suspension, sports seats, electric windows, climate control, ESP stability control and a clutch of airbags. The Sport model adds speed sensitive power steering, lowered suspension, a leather sports steering wheel and bigger alloy wheels.
What You Pay
Refer to Car & Driving for an exact up-to-date valuation section. Click here and we will email it to you.
What to Look For
Don't worry if your Kompressor engine sounds a little rough - they all sound that way. There should be no major mechanical defects, but check alloy wheels for signs of kerbing and make sure the ABS and traction control systems work effectively as the electronics have been known to fail. Trade experts reckon these cars are most desirable when specified in an attractive metallic colour with air conditioning and leather upholstery. You might bear that in mind when choosing a car as the right specification will make selling on easier.
Replacement Parts
(approx. Based on CLC 220 CDi) Allow around £50 for front brake pads and £25 for the rear, and about £400 for a full Mercedes exhaust system. A full clutch system would cost around £250 and a radiator is about £150.
On the Road
From launch, the CLC was available with a quintet of four-cylinder engines with power outputs ranging from the modest (122bhp) to the muscular (272bhp). The engines were mainly carried-over from the C-Class Sport Coupe of old, and very good they have proved too. The 180K and 200K supercharged petrol units are real terriers, always on, always encouraging you to acquaint the accelerator pedal with the carpet. The 200 CDI and 220CDI are the diesel options and will be popular with those looking to cut running costs. The V6 petrols are fast but expensive to run and the CLC 160 arrived later with a normally-aspirated petrol engine.
The mid-range CLC 200 Kompressor is a fine choice and features a power output of 183bhp. Its 8.6 second 0-60mph time means it would struggle to out-sprint most hot hatchbacks but the 1.8-litre supercharged engine feels punchy and flexible enough with its wide torque band.
On the road, the CLC's aging underpinnings are betrayed to an extent by the way the car doesn't steer as sharply or corner in as composed a manner as the best handling coupes in its price bracket. It can still entertain, however, and the car works well for those primarily concerned with cruising about town and looking good.
Overall
Even when it was new, the Mercedes CLC coupe wasn't all that new but the design continues to hold water and there are few three-doors around for the same money with quite this level of class. It's not a car for the keen driver but it can entertain and has a strong engine range. It's probably best thought of as a more stylish, less practical alternative to a C-Class saloon than a sportscar in its own right.