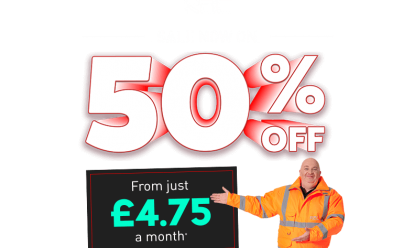 Get covered in our half price Breakdown Cover sale from just £4.75 a month.* We're the UK's best breakdown provider as voted by Auto Express drivers 2021.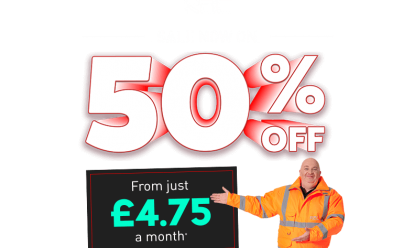 By Andy Enright
Introduction
The Mercedes-Benz E-Class Coupe is one of those models that really doesn't have to try too hard. In a world where car manufacturers throw all sorts of gadgets and gimmicks at cars in order to gain our attention, the E-Class Coupe was rather quietly marketed to a mature buyer profile and very well it did too. It makes just as much, if not more, sense second time round. Here's what to look for when shopping used.
Models
2 dr coupe (2.1, 3.0 diesel, 1.8, 3.5, 5.5 petrol)
History
Of course, Mercedes has sold us coupes in this class before. You only have to look back to the rather lovely CE-badged models of the Seventies, Eighties and early Nineties for evidence of this. These increasingly collectible cars set the template for what was to follow. It wasn't about sportiness, it was just about wafting about serenely. That theme was lost a little with the rather confused CLK model, which didn't ride particularly well and which often seemed to have ill-advised delusions of sportiness.
Mercedes got back into the coupe groove in 2009 when the E-Class Coupe was launched at that year's Geneva Motor Show. Although it only shared 60 per cent of parts with the E-Class saloon, its name said all you needed to know. Here was a car that embodied the traditional E-Class virtues of solidity, luxury and elegance, just in a two door body style. There was no tarmac-scorching AMG model offered, just a range of sensible powerplants. That's pretty much how it remained for the duration of its life. Small tweaks were made here and there and it wasn't until 2013 that this model was replaced by a car that looked ostensibly similar but which was extensively refettled under the skin.
What You Get
The E-Class Coupe features a high quality interior with plenty of brushed aluminium finishes and metal switches. Ambient lighting on the upper specification models created a swathe of soft light across the dashboard and doors which gave an agreeably upmarket feel. If you went looking for it, you'd find hard plastics on the lower dashboard but in general customers seemed happy with the interior build quality. The foot-operated parking brake was still as unpopular as ever.
The driving position is brilliant and there's a whole stack of reach adjustment in the steering column. All models got heated seats as well, which made all the difference on a winter morning. The seats of the E-Class Coupe are electrically adjustable for seat height and backrest angle as standard. The high backrests have a practical Easy-Entry function to make access and exit easier for rear-seat passengers. Luxury seats with leather upholstery are standard on the SE and active ventilation was available as an optional extra. The multicontour seats with inflatable air chambers in the front seat cushions as well as in the centre and side bolsters of the backrests are standard on the Sport model. Two comfortable individual seats are available for the rear passengers. These feature backrests which can be folded down individually or together to increase the capacity of the luggage compartment.
What You Pay
Please contact us for an exact up-to-date valuation.
What to Look For
Insist on a full Mercedes dealer service history, especially for the most recent models whose lengthy warranty - effectively for the life of the car - is dependent on proper servicing by an authorised agent. Check that all the accessories work and watch out for cosmetic damage which can be expensive to correct. Also look for the usual signs of wheel kerbing and poorly repaired accident damage. Mercedes experienced problems with the piezo electric injectors on the E250CDI and replacing them within factory tolerances seems to be a problem for many dealerships, resulting in sub-par economy.
Replacement Parts
(approx. based on E250 CGI model) Allow around £90 for a set of front brake pads and £75 for the rear and about £375 (excluding catalyst) for a factory exhaust system. A full clutch replacement would cost around £295, a radiator is about £245 whilst a starter motor can be up to £250. A new alternator would be in the region of £500.
On the Road
We can talk about efficiency and relevance and that's all very worthy but if you really want to experience the E-Class Coupe at its unruffled imperious best, you need to try the E500 Coupe. With a magnificently lazy 5.5-litre V8 engine, this might be the slowest you will ever drive a 388PS car. Rev it to anything much over 3,000rpm and you feel you're making a bit of an undignified fuss. Of course, the V8 remains a bit of a rarity and something that most will pass over in favour of something with a 250 or 350 badge on the rear end.
The 250 and 350 CDI diesels are good for 204 and 231PS respectively and while these engines work really well in the E-Class saloon, there's something about their doughty utility that doesn't really suit the raffish coupe personality. A better bet are the petrol engines. Here you get CGI badging and 204 or 292PS depending on whether you opt for 250 or 350. You're not going to get spanked on fuel either with these two, as even the punchy E350 CGI will net 32.5mpg.
The E-Class Coupe's standard-fit AGILITY CONTROL suspension adjusts automatically to the current driving situation. In order to provide the best possible ride comfort, this system reduces the damping during normal driving but immediately applies the maximum damping force during dynamic cornering or sudden evasive manoeuvres. This ensures optimum stabilisation of the car.
Overall
The E-Class Coupe was always going to be a bit-part player in the Mercedes pantheon and that has been reflected by residual values which may have disappointed original buyers. That's good news for used customers as £17,000 will allow you the pick of quite a few very tidy examples and if you opt for one of the petrol engines - and you should - you'll probably find a car with modest mileages under its belt. We'd opt for a low mileage E350 CGI model but would be very tempted if an E500 came our way for the right price. If you're not planning on covering huge mileages, why not?