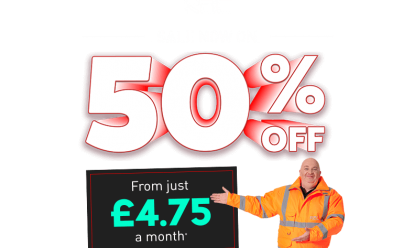 Get covered in our half price Breakdown Cover sale from just £4.75 a month.* We're the UK's best breakdown provider as voted by Auto Express drivers 2021.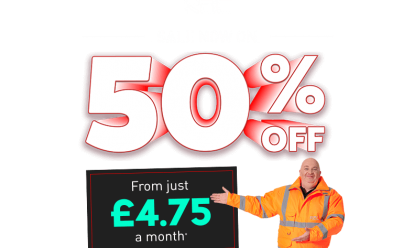 By Jonathan Crouch
Introduction
Smarter, better to drive, more efficient and with lots more space, the second generation Mercedes B-Class that sold in the 2012-2018 period was made of the right stuff. More versatile than a family hatch, less frumpy that a 5-seat mini-MPV, it proved to be an interesting and high quality choice for smaller families.
Models
5dr MPV (1.6 petrol [B180/B200] / 1.8 diesel [B180CDI/B200CDI] / 2.1 diesel [B220CDI])
History
Mercedes has always struggled to build compact, affordable cars that feel like, well... a Mercedes. Just after the turn of the century, you tried a first generation A or B-Class and thought it nicely built but not quite special enough, ultimately a very expensive way to buy a very expensive badge. And that was a problem. Executives, you see, rarely question the Three-Pointed Star price premium in their large, smart saloons and SUVs, its necessity obvious every time they ease behind the wheel. Without that extra class, choosing one of this brand's smaller models just seemed like a colossally costly way of buying what in essence was a fairly ordinary family hatchback. The suits from Stuttgart knew it and in response at the end of the 21st Century's first decade, invested more than ever before in a new, more Merc-like generation of compact models. This is one of them, the second generation B-Class which arrived here in the early Spring of 2012.
No model change in the history of this brand had ever seen the introduction of so many developments at once. Everything from the platform this MK2 B-Class sat upon to the powerplants that drove it was re-engineered from scratch, alongside strong standards of safety, a sharper chassis and hi-tech equipment. And yes, most importantly, we were promised a proper 'premium' feel in this, the brand's second stab at what it calls its 'Sports Tourer'. As for what exactly one of those might be, you can get a feel for the answer at first glance. Here's a car that's clearly more practical and versatile than a Golf or Focus-sized family hatch. But not as frumpy and high-set as a five-seater C-MAX or Scenic-like mini-MPV. It's the Mercedes take on compact, upwardly-mobile motoring for a compact, upwardly-mobile family. It sold until a third generation version was launched in early 2019.
What You Get
If you'd removed the front grille and badgework from an original first generation B-Class model, you'd have been left with a shape that could have been made by almost anyone. This MK2 version, in contrast, has much more of a brand-based identity. For a start, it's astoundingly sleek for something so necessarily boxy in remit. Compared to this car's Cd drag factor of just 0.26, most other MPVs and family hatches are about as wind-cheating as the average garden shed. The reasons why are down to the detail with small but significant touches like the serrated wheel arch spoilers.
Hi-tech compensation perhaps, for the fact that under the skin, this car is actually less revolutionary than its predecessor. To improve its structural rigidity, that car had a theoretically clever double-layer floor that Mercedes now admits wasn't a very good idea, compromising as it did both the driving position and the practicality of the cabin layout. Without it, this B-Class crouches almost 5cms lower on the road than its predecessor, with a sportier, more agile demeanour emphasised by its signature styling flourish, a blade-like crease that flows diagonally upwards across the rear doors to the tail lamps.
Inside, the lower roofline didn't translate into less headroom. In fact, there's actually more than the MK1 B-Class could offer, something you especially notice at the rear where there's potentially more legroom than Mercedes offers in an S-Class luxury saloon. To really stretch out, you'll need to have got a model whose original owner paid extra for the EASY-VARIO-PLUS system. This enables the rear bench to both recline and slide backwards and forward by up to 140mm to maximise space for either passengers or their packages behind. Which is all well and good if there are only two of you at the back. A third adult though, is not going to be very comfortable at all, perched as he or she must be on a seat that really isn't a seat at all but instead a raised section of upholstery linking the two outer chairs. Worse, this car's front driven layout didn't prevent a transmission tunnel-shaped intrusion robbing centre seat legroom. It is, in summary, easy to see why Mercedes never wanted us to call this an MPV. With what is essentially a four-person carriage capacity, that might leave them with something to answer for under the trades descriptions act.
Yet the luggage room on offer is undeniably very MPV-like, even if the 488-litre capacity is a little down on the figure offered by the previous B-Class model. It's slightly more than you'd get in a Ford C-MAX for example, and about 50% bigger than the restricted space you'd have to put up with in a Golf or Focus family hatch. Plus, if you've got a car whose original owner opted for the sliding back seat, you can push it forward and increase the luggage compartment capacity to 666-litres without chucking any passengers out. That though, may not be necessary if you poke longer items through the ski-hatch also included in the EASY-VARIO-PLUS package. As part of that, Mercedes also threw in a fold-flat front passenger seat, should you flatten the 60:40 split-folding rear seats and find the 1545-litre total capacity to be insufficient. The boot floor can be raised to make the loading area completely flat.
Which is all very worthy - but now for the best bit. Behind the wheel. It's very hard to think of any used family car from this period at around this model's price point that feels as good as this one once you get into the driver's seat. It's a beautifully conceived cabin, from the three-dimensional fascia finish to the SLS supercar-style air vents. From the grippy three-spoke leather-covered steering wheel to the iPad-like colour central info screen (either 5.8 or 7-inch in size) that sits on top of the dash. This, more than anything else, is what will sell this car. Sitting here, you reason that of course a Ford C-MAX is cheaper: so it's a Marks & Spencer's suit compared to an Armani - but which would you rather have?
And the interior's practical too. There are the usual cup holders, door pockets large enough to put things in - like a couple of bottles - plus a decently-sized glovebox and plenty of nooks and crannies for the various bits and pieces that inevitably go with family motoring. There's a USB socket nicely concealed in the glovebox rather than unpleasantly displayed on the dash and of course a 12v socket for easy charging. But practical touches like these aren't what you'll take away from first impressions inside this car. Every lever and stalk functions with a quality click suggestive of a car that will out-last you. It is, in every way, a proper Mercedes experience.
What You Pay
Please contact us for an exact up-to-date valuation.
What to Look For
Most B-Class owners in our survey were satisfied, but inevitably, there were some who'd experienced problems. One owner reported computer glitch issues and a malfunctioning stop-start system, so check that on your test drive. We came across reports of problems with the dual clutch auto transmission on a B220; two owners complained of sudden surges at low speeds from around 15mph. In another instance, the safety 'Pre-Safe' system (which prepares the car for rear-end collisions) failed.
Check for signs of damage to the bodywork and alloy wheels. Even though virtually all B-Class models came with parking sensors, there may be some and top-spec variants with wide alloy rims are particularly prone to scratches. Check for uneven panel gaps and paint flaws. Inspect the electrics and the air conditioning functionality - it should blow our really chilled air. Some owners in our survey complained of un-Mercedes-like squeaks and rattles; try the car you have in mind across a bumpy bit of road to try and expose any nasty noises.
Replacement Parts
(approx based on a 2013 B180CDI - Ex Vat) An air filter is around £10-£19. An oil filter costs in the £10 to £12 bracket. A fuel filter sits in the £54-£78 bracket. Front brake pads sit in the £27-£57 bracket for a set, while rear brake pads cost around £27-£54 for a set. Front brake discs are around £32-£60 (or as much as £100-£135 for pricier brands). Rear brake discs can cost in the £56-£80 bracket (or as much as £125 for pricier brands). A radiator costs in the £155-£250 bracket.
On the Road
Approach this car as an MPV customer and you'll notice one thing very early on. There's no raised driving position. To be honest, we've always wondered why small People Carriers had to have this anyway, as apparently, did the Mercedes design team. As a result, customers used to the original version of this B-Class will find themselves perched 86mm closer to the road, in a seating position just like that in any Golf or Astra family hatch. Jump from one of these into a Scenic or a C-MAX and it'll feel like you're steering from the sky.
So it'll be just like any ordinary family hatch to drive then? Well yes and no. Let's start with the 'no'. Despite this MK2 model's lower centre of gravity and torque vectoring brake system to help it turn more directly into corners, it isn't as responsive around the twisty stuff as a Focus - or even a Golf, though ultimate grip is actually better than the rather over-assisted electro-mechanical steering might suggest. But then it's unlikely that many potential buyers will be looking to corner this car on its door handles. As the 'Sports Tourer' tag this car carries suggests, the dynamic emphasis here has been placed on fast fluid handling on major routes and of course it'll cruise quietly all day on the highway. We can't think of any family hatch or small MPV from this era we'd rather use if we absolutely had to undertake a cross-Continental journey.
But of course, you'll be keener to know how it'll feel on the school run or on a trip to collect your dry cleaning. The answer will depend a little on whether you've resisted the temptation to opt for the stiffer, lower 'Sport'-trimmed model and/or a car fitted with a set of large 18-inch wheels. Both will damage the ride quality that for us, makes the road going experience here as classy as the fit and finish. This isn't an inherently sporting car and we can't really see the point of specifying it that way. Around town, it certainly feels manoeuvrable, helped by a tight turning circle, courtesy of the compact engine and gearbox installation. To get a feel for this model's modestly powered remit, you've only to look at the mainstream engines on offer, a petrol 1.6 and a diesel 1.8. Many original buyers went for the entry-level B180 petrol variant, its 1.6 putting out a modest 122bhp, good enough to make sixty from rest in 10.4s on the way to 118mph. The same unit was tuned to 156bhp in the B200 petrol model, which manages 8.6s and 137mph.
It's probably better though, if you can afford the price premium, to stretch to one of the 1.8-litre diesels. The basic B180 CDI variant's 109bhp may sound a little feeble but it's still enough to generate 250Nm of torque - a match in pulling power then, for the pokiest mainstream petrol model. And with a quick tweak to the ECU, Mercedes also brought buyers the same engine in 136bhp guise, the 300Nm of torque then good enough to power the B200 CDI to sixty in 9.5s on the way to a top speed of 130mph. You stir all this performance into life with a sweet-shifting 6-speed manual gearbox, though a Mercedes wouldn't be a Mercedes without the rather better option of an automatic, in this case a 7-speed 7G-DCT transmission that's one of those clever dual-clutch affairs which selects the next gear before you've even left the last one. There was also a 2.1-litre B220 CDI variant, which could be had with 4MATIC 4WD.
Overall
Ferrying the family around isn't something most of us especially look forward to doing. But Mercedes doesn't see why it shouldn't be. In this second generation B-Class, Stuttgart made great strides in engine efficiency, safety and hi-tech driving aids. Its real importance though, lay in proving its maker capable of delivering Mercedes quality to the mainstream,
True, it isn't perfect. Whether the used alternatives you're considering are plusher versions of either family hatchbacks or five-seater mini-MPVs, you'll find sharper-handling rivals out there from this period - and many that can offer more rear seat space. We have a feeling though, that few potential buyers of this Mercedes will be put off by these issues. These people will recognise in this second generation model the car the B-Class should always been. A car that nobody but Mercedes could have built.