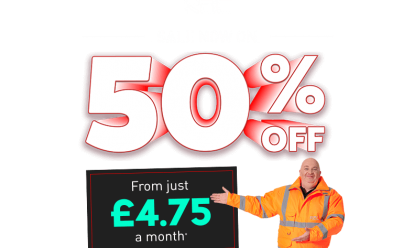 Get covered in our half price Breakdown Cover sale from just £4.75 a month.* We're the UK's best breakdown provider as voted by Auto Express drivers 2021.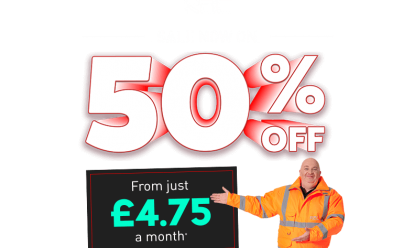 By Jonathan Crouch
Introduction
Mercedes-Benz is a company often portrayed as being deeply conservative, though in fact, no other manufacturer has such a record of innovation. Today, the brand is bold, forward-thinking and younger in feel, attributes very much in evidence in the third generation version of its smallest A-Class model, which was pitched more directly against sporty premium compact family hatches like Audi's A3 and BMW's 1 Series. It was the first truly desirable small Mercedes.
Models
5dr hatch (1.6, 2.0, 2.0 turbo petrol / 1.5, 2.1 diesel [SE, Sport, AMG, A45 AMG])
History
Not every auto maker can produce a compact premium family hatchback - but every one of them would like to. The limiting factor of course is brand equity: the 'badge-on-the-bonnet' factor that sugars the pill for executive down-sizers and provides the incentive for Ford, Vauxhall and Peugeot people to better themselves. Only a handful of manufacturers have it and even those that do often cast envious eyes towards the instant driveway credibility that comes with the Three-Pointed Star and a car like this one, the third generation Mercedes A-Class.
You'd think then, that this market segment would be tailor-made for the Suttgart maker. And perhaps it would have been if we'd had a sporty, low-slung contender like this one from the start. But we didn't. What Mercedes originally offered us in the first and second generation A-Class models we saw from the turn of the century was a tall, boxy and rather frumpy thing that was rarely even considered in press and public comparisons between the two premium family hatches that should have been its closest rivals, Audi's A3 and BMW's 1 Series. Yes, the original A-Class concept with its high-set sandwich floor construction was clever. But clever doesn't cut it in a market dominated by cool sportiness.
So Mercedes started again in creating the third generation version launched in the Autumn of 2012 and managed to bring buyers in the premium compact hatch segment exactly what they seemed to want. A car that no longer went its own way but instead had a smart, sporty and more conventional feel. It was a design created specifically to beat its two biggest rivals at their own game and in many senses, it did just that, selling successfully until a facelifted version was launched in the Autumn of 2015.
What You Get
If you think of clever, forward-thinking British design as something belonging to your father's time, then check out one of these. Modern, extrovert, radical, this third generation A-Class is everything its predecessors weren't - and was penned by Englishman Mark Featherston, a graduate from Coventry University's School of Transport Design and the man who designed Mercedes' SLS AMG gullwing supercar.
Of course, radicality is something that generations of A-Class buyers are already familiar with. First and second generation models after all, were pioneering in their way, thanks to an innovative sandwich floor construction designed to accommodate batteries or other equipment for models with alternative drivetrains that in the event, never made it beyond the prototype stage. More importantly, the layout meant that in a violent frontal impact, the engine and transmission could slide underneath the floor below the pedals rather than entering the passenger compartment. It all sounded great, but also dictated the need for a short, high, frumpy shape that most buyers in this segment simply didn't like.
So instead, with this MK3 model, we've a design that's longer, wider and lower, with the same kind of bluff nose and high shoulder line that you'll find on a rival BMW 1 Series but here created as part of a much more cohesive look. With sharply defined edges and tautly-drawn convex and concave surfaces which seem to constantly change as the light catches them, it's quite extrovert in its finishing in a way seen in niche market sporting Mercedes models like the CLS and the SLS, but never in a mainstream design like this one. That means it'll divide opinion of course, but what you can't argue with is the fact that there's a certain self-confidence to this car.
The pronounced front end has a prominent V-shape, with the Three-Pointed Star mounted in a two-louvre grille above three lower air intakes in the bottom section of the bumper. Along the flanks, where influences apparently came from sand dunes, winter landscapes and even Concorde, a rising beltline enhances the wedge-shaped profile, while another line rises from the mid-point of the front wheel arches to create powerful shoulder muscles at the rear, the intention being to give the car a coupe-like stance, set off by a roof spoiler that neatly hides all the aerials.
And inside? Well, if anything, the cabin treatment is even bolder than that of the bodywork, this yet another interior inspired from the world of aviation, with your eye immediately drawn to the five circular air vents, styled to resemble jet engines and finished in 'cool touch' electroplated metal trim. Ahead of you through the three-spoke multi-function steering wheel lies an instrument cluster made up of two large round dials, each with a smaller dial set within. Perhaps the most interesting design touch though, is what looks like an iPad sitting on the upper part of the centre console but which is in fact an integrated infotainment system, able to sync seamlessly with most smart 'phones.
What else? Well, a little unusually, the dash doesn't sweep round into the doors, a design quirk that's less noticeable if you've got a car specified with the lovely stitched leather upper dashboard covering that really lifts the cabin. Another optional touch we love is the optional illuminated door sill plates that welcome you as you step in. All-round visibility is better than the low-slung seating position and thick pillars might lead you to expect, though views out of the back are a little compromised by the small rear window. The materials used don't quite have the rich, deep hewn-from-granite feel you get in an Audi but it's a step up from a BMW 1 Series and, overall, probably the most interesting cabin in the class, a classy effort with plenty of showroom feelgood factor.
As for space in the back, well the curve of the rear side windows and the amount that the rear wheelarches intrude into the door openings mean that getting in isn't quite as easy as it would be in, say, a Focus or a Golf. Once installed inside though, even a couple of six-footers should be reasonably comfortable, thanks to these scalloped cut-outs at the back of the front seats. We wouldn't though, put too much store in Mercedes' claim that this is a five seater, a statement which seems to be at odds with the way that the rear cabin has been styled very much to suggest accommodation for two. Three children will probably be fine though.
And the boot? Well the heavily styled rear light clusters do necessitate a rather narrow opening, but once you get your stuff inside, you'll find nearly as much space as you'd get in an A3 or a 1 Series - 341-litres with the rear seats up or 1,157-litres with them folded. You don't get quite the same level of versatility that owners of original A-Class models will remember - the rear seats aren't removable for a start, and when folded, they don't go completely flat, one reason why total luggage capacity is 94-litres down on that available from the apparently smaller second generation A-class model. Still, on the plus side, items more than a metre wide can fit between the wheel housings and you do get some extra space beneath the boot floor to keep valuables away from prying eyes.
What You Pay
Please contact us for an exact up-to-date valuation.
What to Look For
Reliability isn't generally an issue for the third generation A-Class. Many models may have done high mileages in the hands of overworked sales reps but that shouldn't necessarily put you off. Look for a fully stamped-up service history and keep an eye out for uneven tyre wear on the more powerful models.
Check the main electrical functions of the car - and have a good look at the alloy wheels to make sure that they're not kerbed or scratched. The small rear window means that reversing into spaces isn't that easy, so the changes of alloy wheel damage are probably higher than they would be normally - and this can be expensive to fix.
In the highly unlikely event that some sort of engine problem presents itself, it would be expensive to repair because of the quality of the parts. On an older very high mileage car, you should have the timing belt replaced if it hasn't been already; should it not be replaced and it breaks, you expect a hefty bill and the engine compartment would be in bad shape if this were to happen.
Replacement Parts
(approx based on a 2012 A180) An air filter is around £27, but a pair of brake discs can be anything from around £80 to around £1340, depending on the brand you choose. A drive belt is around £14 and oil filters sit in the £9 to £15 bracket.
On the Road
If you're used to either first or second generation A-Class models, then a bit of mental adjustment might be needed once you first take the wheel of this third generation design. It's not that, prior to the launch of this car, we hadn't had sporting A-Class models before. On the contrary, in the first generation line-up, a twin-engined 250bhp A38 AMG model was developed for presentation to the Mclaren Mercedes F1 team. And in the MK2 range, a rapid 193bhp 2.0-litre petrol turbo model was initially offered. But giving an early A-Class extra power and stiffer handling always felt a bit ridiculous: it wasn't that kind of car.
Here, it's different. What you might expect is a shrunken Mercedes B-Class: both models share the same platform and many of the same mechanicals after all. But that wouldn't have offered a driving experience good enough to take on rivals of the calibre of Audi's A3 and BMW's 1 Series. So what we've got instead is something rather unexpected. A car that even in its humblest forms feels sharp and taut - to the point where it may not suit buyers of the previous generation who've been used to a soft and friendly feel. The ride after all, even with the standard 'comfort'-spec suspension, is extremely firm, which may put a few people off.
You certainly feel that on a badly-surfaced British B-road, where the springs beneath you feel constantly busy, bumps and ripples your continual companion - especially if, perhaps rather unwisely, you opt for a car with stiffened, lowered sports suspension. Or worse still, the AMG-tuned set-up that's firmer still and found on the sportiest variants. The pay-off for all of this though, comes when you start to do something that won't be second nature to many A-Class drivers. Namely, to throw the thing about.
Let's be clear about this. If you're shopping in the affordable realms of the premium compact hatch segment, there's nothing that feels as good as this to drive. The brakes are great, the gearchange is accurate and the driving position, pitched 174mm lower than it was in the previous generation model, is spot on. But what you really remember after a spirited drive in this car isn't any of that. No, what sticks in your mind is the way that you can really lean on this car as you enter a corner, confident in the knowledge that there'll be grip and turn in of quite astonishing tenaciousness and body control that's unsurpassed by anything else in the class.
The torque vectoring that's built into the stability control system helps here, seamlessly applying slight brake pressure to the inside wheel during tight cornering to help get the power down where it's needed through the bends. The electro-mechanical steering (which facilitates a reasonably tight 11m turning circle) isn't bad either, offering a pretty accurate idea of what's going on beneath you - better in fact, in our opinion, than you get from the optional 'Direct Steer' set-up which is supposed to weight up as you get faster.
Not that you'll be going too fast in an entry-level A-Class. The baseline 1.5-litre A180 CDI diesel offers a meagre 109PS whether you choose it in 1.5-litre manual form or as a 1.8-litre automatic. Still, 62mph from rest in 11.3s on the way to 118mph will be sufficient for most. If it isn't, the A200 CDI variant ups the 1.8-litre diesel engine's power output to 136PS, dropping the 0-62mph sprint time by a couple of seconds and pushing the top speed up to 130mph. These are figures hardly affected by the optional automatic gearbox, a transmission that makes this car even cleaner and more economical than its 6-speed manual counterpart. Why? Because it's a state-of-the-art 7-speed 7G-DCT double-clutch set-up, one of those so clever that it can select the next gear even before you've left the last one. This 'box features 'Economy' and 'Sport' modes, plus a further 'Manual' options if you want to use its steering wheel-mounted paddle-shifters. And it's a transmission that's your only choice if you go for the pokiest diesel model, the 170bhp 2.1-litre A220 CDI variant.
Petrol people meanwhile, are mainly limited to 1.6-litre power, either the 122PS unit in the entry-level A180 that's good for 62mph from rest in 9.2s on the way to 126mph. Or the 156PS version of that same unit fitted to the A200 variant, which improves those figures to 8.4s and 139mph. If you do want more than that, the only other options are a minority interest auto-only A250 'Engineered by AMG' model that offers 211PS from its 2.0-litre powerplant. Or, at the top of the range, a car that's not only the flagship A-Class but also one of the most desirable compact hot hatches ever made, the awesome 350PS all-wheel-drive A45 AMG, with its hand-built 2.0-litre turbocharged engine potent enough to fire you to 62mph supercar-style in around 4.5s.
The important thing though, is that this car is good even without the AMG treatment, at last a small Mercedes you can really look forward to driving. And when was the last time you could say that?
Overall
So has starting afresh in the compact car segment really worked for the Three-Pointed Star with this MK3 A-Class model? Previous A-Class owners might not think so. If, on the other hand, the objective here was for Mercedes to distil all that's exciting, fresh and modern about its business into one small package, then we don't think it could have done much better. Those who can afford the asking prices and don't mind the firm ride will find this hatch sporty, self-assured and possessed of a feel-good factor that really does make you feel special if you've specced your car right. Which is exactly what owning a car of this kind is all about.