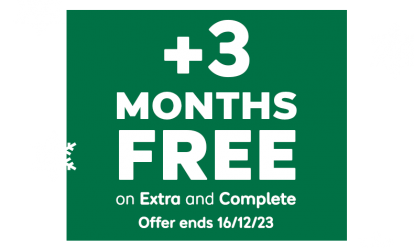 With 12 months of cover, new customers get an extra 3 months for free*.
*Added after 12 months, excludes Basic cover. New customers only. Ends 16/12/23, 7am.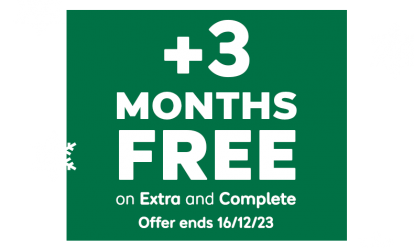 By Jonathan Crouch
Introduction
The McLaren 720S claimed from launch to be the segment's most complete supercar. More capable, more compliant and more complete than anything the brand had previously brought us, in its era there was nothing else quite like it.
Models
(2dr coupe, Spider)
History
Back in 2017 at launch, the 720S was the most important model this British brand had ever made. It was the company's mid-range 'Super Series' model, positioned just above the Woking maker's 'Sports Series' 540C and 570S contenders. And the rare and exclusive 'Ultimate Series' McLaren Senna was positioned just above it.
The 720S was priced against models like Ferrari's 488GTB and Lamborghini's Aventador, yet it offered performance worthy of a seven-figure hypercar in the class above. In other words, it set out to blur the boundaries and re-write the rulebook - in ways that we'll try and explain to you in this guide. Perhaps more importantly though, it aimed to redefine just how fast a road car could be - while still continuing to be credible form of conveyance, rather than a racer with a reg plate.
The two earlier McLaren models that showed most promise in that regard were the cars that led the brand to this one - the MP4 of 2011 and its replacement the 650S of 2014. The 720S was the next stage in that evolution. It got an all-new carbonfibre chassis, revised suspension, a new-era cabin and a larger 4.0-litre twin turbocharged V8 engine developing 720PS, hence the model name. And it aimed to involve and satisfy you in a way that no competitor of its era could. A 720 Spider model joined the coupe version on late 2018 and 720S sales continued until the last quarter of 2023, when it was replaced by the faster 750S.
What You Get
Street side presence: every supercar needs that: this one has it. The aluminium bodywork is shrink-wrapped around a carbon fibre structure to create a lean, sculpted shape that fuses visual drama, state-of-the-art technology and aerodynamic purity. Designer Rob Melville said it was inspired by the Great White Shark.
We should talk about the dihedral doors; after all if you buy this car, your friends will. Here, they were not the same as the ones McLaren had offered before, the 80-degree opening angle being lower (to help in underground car parks) and requiring 155mm less space at the side than was the case with the lesser 570S model of this era, which increases accessibility when you're parked in tight spaces.
As you'd expect, the central infotainment screen springs to life on entry, but the most eye-catching element is the Folding Driver Display which rotates into its fully open position as you take a seat. The primary hub for driver interaction though, is the Central Infotainment Screen, an 8-inch display that, thankfully, shares only its portrait format with the quirky 'IRIS' set-up the brand had previously used and been roundly criticised for - by us and others. A slim leather-stitched spur below this monitor incorporates the main controls for the 7-speed dual-clutch auto gearbox, while to the right of it lie the rotary controllers of the Active Dynamics Panel that'll be familiar to McLaren regulars.
Perhaps the main thing though, that you'll carry away from a seat inside - and a short drive - is just how relatively easy it is to see out of this thing. Supercar owners used to claustrophobic rear cabin pillars or confining bulkheads will look around in amazement. The Monocage carbon fibre upper structure with its teardrop canopy allowed McLaren designers to specify strikingly slim roof pillars, while rearward vision is enhanced by transparent, glazed C-pillars and the way the V8 engine was mounted 145mm lower than it had been in the old 650S. Finally, boot space: in 720S models, this is all concentrated under the bonnet. This compartment is 150-litres in size, which of course is pretty small, but probably large enough to take a couple of airline-sized carry-on bags.
What You Pay
720S prices typically start at around £140,000-£155,000 for a coupe, which will net you a tidy 2017 or 2018 model. The Spider version is much rarer - and thereby of course, much pricier: we couldn't find any priced at under the £220,000-£260,000 bracket. All quoted values are sourced through industry experts cap hpi. Click here for a free valuation.
What to Look For
Expect a few creaks and rattles. The glass roof panels can crack - and aren't covered under the warranty either. Nor are the accumulators for the suspension hydraulics that a numbers of owners have ended up having to replace. Some owners have experienced leaks from the adaptive dampers too. We've heard of a few electrical and software issues, so make sure that the screen functions all work as they should. Try and find a car try whose original owner specified the front nose lift system. If the model in question hasn't got that and has as a result damaged its carbon front splitter, you'll need to find around £4,500 for a replacement (MCL Spares stock them).
Look out for random warning lights coming on - you need a code to reset those and any other warnings for oil changes or needed maintenance. McLaren has exclusive access to these codes. Service intervals are every 10,000 miles or 12 months, whichever comes first. Check that main services one and two have both been conducted on the nose. Missing any annual or 10,000 mile service invalidates the warranty.
Replacement Parts
(approx based on a 2017 720S Coupe) We came across these prices at Exotice Auto Parts. An oil filter will be around £21; a pollen filter around £70. A thermostat is around £198. An alternator is around £1,123. A kit of front carbon brake pads is around £892. A fuel pump is around £470. And a power steering pump around £2,041. An ABS pump is around £1,320. A set of replacement front brake discs would be around £6,432, with a rear set around £5,817.
On the Road
This car is astonishingly, intoxicatingly, deliciously rapid - as you'd expect it would be given that the headliner with the 720S is its power figure - 720PS, or 710bhp in old money, courtesy of a fundamentally revised engine that was stroked out from 3.8 to 4.0-litres. Before the turn of the century, many F1 cars couldn't give you that kind of power. True, you have to work to get everything this 'M840T' powerplant has to offer - peak torque of 770Nm isn't delivered until you get to 7,500rpm - but it's worth it even if the V8 isn't quite as thundery as you might hope it would be. But all that pales into insignificance once you start to crunch the numbers. The 3 second-dead rest to 62mph sprint time that applied to the old 650S and this car's Ferrari 488 GTB arch-rival got reduced by this 720 to just 2.8s. Top speed was 212mph. Which means that in real terms, customers were getting hypercar performance for supercar money. It's just as well then, that this car came as standard with standard carbon ceramic brakes that can stop you from 125mph in only 117 metres.
But then you'll have expected this car to be fast. What's more important to understand as a potential buyer is that it's also more agile than its 650 predecessor. That's thanks in part to the greater torsional rigidity that comes courtesy of a 'Monocage II' central structure that that sees the upper part of the cabin cell fashioned from carbon fibre rather than bonded aluminium. Also helping here are the elements that set this 720S apart as a 'Super Series' McLaren. First, you get special active aerodynamics, delivered via an enormous hydraulically-operated rear wing. Plus there's a sophisticated chassis control system - 'Proactive Chassis Control II' - which removes the need for anti-roll bars by hydraulically linking the dampers and constantly analyses body angle and wheel motion before adjusting suspension dynamics accordingly.
If you want to influence things yourself, a press of the centre console 'Active' button allows you to use two rotary controllers (for 'Handling' and 'Powertrain) that give you selectable 'Comfort', 'Sport' and 'Track' options. As well as varying the exhaust note, these affect steering feel, stability control thresholds and gear change timings for the 7-speed dual-clutch paddleshift transmission. Impressively, one of the things we liked most about this car was the extent to which it was possible to enjoy it when you're just cruising around. That's aided by excellent all-round visibility from the teardrop-shaped canopy and ride quality that makes long distance travel more pleasurable than it would be in rivals. Running costs won't be for the faint-hearted though. In theory, you can eke a combined fuel consumption figure of 26.6mpg out of this car: in practice, forget it. Same goes for the 249g/km CO2 rating.
Overall
On paper, McLaren has always had the measure of its rivals. In reality though, prior to 2017 its offerings had often lacked the emotive drama characterising the market's most desirable supercars. So it was refreshing to find that the 720S delivered exactly that.
Buyers gave the brand a wish list of 650S improvements and the combination of these, along with the latest in mind-warping technology from Woking, produced a world class result. The 720S redefined what a supercar could be. Beautifully.