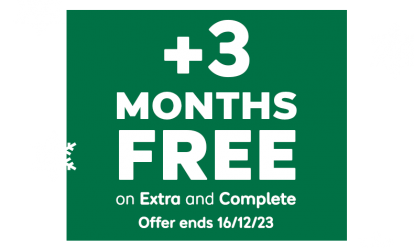 With 12 months of cover, new customers get an extra 3 months for free*.
*Added after 12 months, excludes Basic cover. New customers only. Ends 16/12/23, 7am.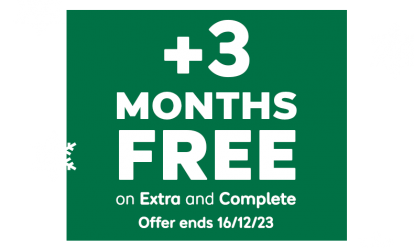 BY ANDY ENRIGHT
Introduction
There are Porsche 911s and then there is the Porsche 911 GT3. Think of this car as distilling all the qualities that has made the 911 such an iconic sports car into one package and you're not far off the mark. Originally designed to be an ultra low volume special, demand for the GT3 was such that Porsche couldn't stop building them. Stroll around the paddock at the Nürburgring on a public day and the car parks will be thick with them, testament indeed to their rugged effectiveness. Here's what to look for if you're looking for a used example.
Models
Models Covered:
(2 dr coupe, 3.6 petrol [GT3, GT3 RS])
History
It's worth getting familiar with a little Porsche nomenclature before we dive into the history of the GT3. Back in 1973 Porsche launched the 911 2.7 RS (Renn Sport) starting a tradition of stripped out, lightweights 911s that were more at home on the track than the road. By the late Nineties, however, the Weissach company realised that there was demand for what was ostensibly a road car albeit with even sharper reactions than the standard 911. This formed the genesis of the GT3 and when it arrived, many were surprised that it was in fact 30kg heavier than the stock 911.
But what a specification! With an engine based on the block of the GT1 racing car, and displacing 3.6-litres, the GT3 had lighter pistons, titanium conrods, dry sump lubrication and a cable-operated six-speed gearbox with interchangeable gear ratios for the racers. Lower by 30mm, sporting heftier brakes and wearing an aero bodykit, the 360bhp GT3 debuted in September 1999, priced at £76,150 - just over £11,000 more than a 911 Carrera 2.
Demand was frantic and the GT3 was sold out almost before Porsche had officially announced its existence. The car continued to be built until late 2003 when the Mk II GT3 was launched. What changed? Apart from 21bhp of extra engine output, the engineers pointed towards things like beefier brakes with the option of ceramic brake discs and a more efficient aerodynamics package that reduced high speed lift. Moreover, the bodywork was derived from the stiffer 911 Carrera 4. Other changes included headlamps that were 911 Turbo style, distancing the car's front end from the cheaper Boxster model.
The GT3 RS model was also introduced in 2003, a car for those who really want a car that feels as if it's escaped straight from parc ferme at Le Mans. Offered in white with either red or blue decals, the lightweight GT3 RS featured stiffer suspension, carbon fibre parts and a revised aero pack. It marked the final hurrah for the 996 generation of the 911 before it was replaced by the 997 series car in 2005.
What You Get
Inside, there's more equipment than you might expect for what is essentially a car that will see a lot of track days. As well as the four airbags, you can expect to find power windows, central locking, grippy leather-trimmed sports seats, colour-keyed seat belts, a CD stereo and climate controlled air conditioning. High intensity bi-xenon headlight are an option but you'll search in vain for factory fit satellite navigation or a sunroof. Perhaps more surprisingly, there's also no sequential manual gearbox option with the kind of paddles behind the steering wheel that you'd find in, say, a Ferrari F430 F1. Ferrari, after all, say that many track day customers prefer this kind of transmission. Instead, there's a slick 6-speed manual 'box so perfect your heel and toe techniques. The GT3 RS cabin is even more focused and a good deal louder, vibrations from the engine resonating off the plastic rear screen.
What You Pay
Please fill in the form here for an exact up-to-date information.
What to Look For
The GT3 largely escaped many of the engine issues that affected the early versions of humbler 996 models. You'll need to know what you're looking at with GT3s as some normal buying indicators aren't what they first appear. If you're looking at a very low mileage car, chances are it's been trailered to race tracks and spent a good proportion of its life being driven at ten-tenths. The Clubsport clutch and lightened flywheel and the six-piston brake upgrade is usually a dead giveaway that the car has been given a good seeing to on track. Don't let this fact put you off the car though as this is what GT3s were designed for and they're incredibly rugged. In fact, the engine block oil seals can leak if the car doesn't see regular useage. There have been reports of weak synchros on Mk 1 cars buy these will have been replaced under warranty. Differentials have been known to fail as well.
The big ticket item to look for is the Porsche extended warranty, especially if you're looking at using the car as it was intended.
Replacement Parts
It's worth keeping an eye on the consumables with a 911 GT3 as the engine does have an appetite for oil, even when running in fine fettle, hard circuit use seeing the car require a litre per 500 miles. Fail to keep an eye on this and skimp on the warranty and you could be looking at a full engine replacement cost of an eye-watering £26,000. Suddenly £14 a week for the warranty doesn't seem too bad.
On the Road
Porsche's official test-driver Walter R hrl completed the Nürburgring Nordschleife in 7 minutes 50 seconds with the 996 GT3 and 7 minutes 43 seconds with the 996 GT3 RS. That should tell you all you need to know about the barnstorming cross country pace of these cars. Need a little more flesh on the bones?
The Mk II GT3's 3.6-litre flat-six unit is truly state-of-the-art, using exotic materials like titanium to enable the engineers to meet the magic 100bhp per litre benchmark (104bhp to be exact). Needless to say, it made the car the fastest normally aspirated 911 Porsche had ever made, with sixty 4.5 seconds away en route to a maximum of close to 190mph. That's 0.3s faster than the Mk I GT3, though a more telling increment is the one Porsche quote for the 0-100mph increment, which fell from 10.2s to 9.4s. Rest to 124mph (200km) also fell, from 16.5s to 14.3s.
Opt for the GT3 RS and you get a harder, more aggressive animal. Weight was ruthlessly pared from the GT3 RS, making it accelerate with awesome savagery with sixty 4.4 seconds away on the way to a maximum of 190mph. That may be only a smidgeon quicker than the 'regular' GT3 but it feels a good deal quicker. The GT3 RS will accelerate to 100mph in exactly the same time as its chief rival the Ferrari 360 Challenge Stradale. Desirable as the Italian car is, the Porsche gets the job done just as effectively, more reliably and cost £84,230 as opposed to £133,025 when new. I know what I'd rather have and it's the white car from Weissach.
Overall
Were you an uninformed dolt, you could spend £40,000 on a Mercedes CLK280 Sport with a few options tacked onto it. Alternatively you could own a Porsche 911 GT3. Race bred and with performance and handling that are the stuff of legend, the GT3 is better than you. Accept that and pay your respects. Mine's an early Mk2 in white, please.