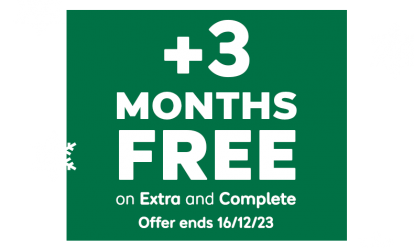 With 12 months of cover, new customers get an extra 3 months for free*.
*Added after 12 months, excludes Basic cover. New customers only. Ends 16/12/23, 7am.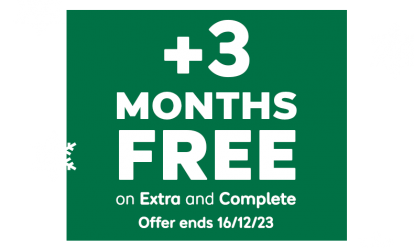 BY ANDY ENRIGHT
Introduction
Success can be a double-edged sword. While it's great to reap the financial rewards of huge sales, it can also make designing a replacement that much trickier. Still, as problems go, it's a nice one to have. Mazda were faced with just such a predicament when they came to replace the second generation MX-5. Although evergreen was a word often used to describe this car, all vehicles have a shelf life and the Japanese company couldn't afford for this one to overstay its welcome. The third generation car was a bit bigger, a whole lot smarter but still true to the original formula. A used buy remains one of the safest roadster purchases you can make.
Models
Models Covered:
Third Generation MX-5 - 2005-to date: 2 door roadster, 2 door roadster-coupe [1.8, 2.0-litre petrol (base, Sport, SE, Icon, ZSport)]
History
First a brief recap on the Mazda MX-5 to date. Introduced to rave reviews way back in 1991, the MX-5 rapidly became an institution, shamelessly aping classic British sports cars but without the flaky build quality. The second generation model arrived in April 1998. The pop-up headlamps were ditched in favour of fixed lights, the engines were made more powerful and the vinyl zip out rear window was upgraded to a proper glass item. Twin airbags were fitted and the S model received a Torsen limited slip differential. Somewhat unbelievably, a low fuel warning light wasn't fitted until 2002 when the range underwent a mild freshening.
The third generation model debuted in September 2005 and although it was a little bigger and heavier, the styling rejuvenated the car, being a bit edgier than before, and the introduction in September 2006 of the Roadster-Coupe model with a folding hard top further broadened the appeal to customers who wanted the handling of the MX-5 but weren't enamoured of a fabric roof.
What You Get
While the philosophy hasn't changed a great deal from the original car, the execution of this third-generation MX-5 is quite different. Gone are the curvy 'Coke-bottle' flanks of the old car, replaced instead by a cleaner, slabbier look. Viewed in profile, the differences aren't huge, but from front and rear, there are quite fundamental changes. The wheel arches are considerably beefier, allowing the fitment of big alloy wheels. To accentuate the tapering shapes of the body, the headlights and tail light are, somewhat unusually, mounted well inboard of the corners.
One thing that didn't really need a lot of changing was the car's hood. Even now, there are plenty of prestige manufacturers who have never got anywhere close to the simplicity and elegance of design of the MX-5's original rag top and the latest car doesn't divert too far from that base. The Z-folding roof unclips with one central latch and is then throw down flush with the car's rear deck. It would have been sacrilege to burden the MX-5 with weighty folding tin top with a million and one electric motors to blunt performance but Mazda couldn't resist the modern trend for movable metal roofs entirely. Instead, they designed a folding hardtop that sets new standards for lightness and simplicity. That's why buyers who really don't want the cloth top MX-5 can turn to the MX-5 Roadster Coupe.
One area where the MX-5 was starting to fall off the pace quite obviously was in terms of interior design. Roadster buyers want a little visual pizzazz and the acres of black plastic and low rent trim hamstrung the company in their bid to present ever more upmarket variants of the MX-5. The MK3 car is a whole lot smarter inside with a T-shaped dash layout housing a neat centre console, while the driver-focused dials feature metallic bezels to lift the ambience. The speakers, gear change gaiter, ventilation controls, air vents, main dials, cupholders and steering wheel boss all follow a circular theme. The quality of trim material is way higher than before with a high-gloss piano black finish across the fascia.
What You Pay
Please fill in the form here for an exact up-to-date information.
What to Look For
With the MK2 MX-5, there were all sorts of pitfalls regarding parallel imports and ponied up used examples, problems that you tend not to have to look out for with the third-generation model. Just make sure that the car has been serviced on the button, hasn't been crassly modified and hasn't suffered accident damage. It's also quite easy to immolate a set of rear tyres if you know how to disable the stability control and have found a deserted airfield or benign roundabout, so make sure there's some tread on the rears. Otherwise just check the alloys for kerbing damage, the tyres for wear and the hood for signs of rips, damage or discolouration. The Roadster-Coupe roof mechanism should also work quickly with no need for manual alignment. Mazda raised the ride height of the MX-5 by 30mm to pass EU pedestrian crash tests. Apparently the car handles far better when returned to the factory ride height. Not that we would condone such antisocial behaviour
Replacement Parts
(approx based on a 2006 MX-5 1.8i ex Vat) A clutch assembly is around £200 and an exchange alternator about £225 while a starter motor is around £150. A door mirror is about £125 and a windscreens just under £130.
On the Road
Five basic requirements were defined to realise the third-generation MX-5 design criiteria. Firstly the car would be as light as possible while meeting global safety requirements. Next, the cockpit would comfortably accommodate two full stature occupants with no wasted space. The basic layout would continue with the original's front-engine rear-wheel drive configuration with the engine positioned ahead of the driver but behind the front axle for a 50:50 front to rear weight distribution. All four wheels would be attached by wishbone or multi-link suspension systems to maximize tyre performance, road grip and dynamic stability. Finally, the chassis would provide a solid connection between the engine and the rear mounted differential to sharpen throttle response.
That the MK3 MX-5 scores in these departments is obvious from its basic details. The engine moved back fully 135mm for better weight distribution, while chassis torsional rigidity goes up by 47 per cent. Rather than concentrate on kilograms saved, Mazda insisted that every component would be weighed in grams. Take care of the grams and the kilos look after themselves. The 125bhp 1.8-litre alternative is far sweeter and rewards hard driving more vocally.
With a 0-60mph acceleration time of 9.4s, there's plenty of scope to explore the 1.8-litre MX-5's potential without entering licence confiscation territory. The 2.0-litre unit is capable of 0-60mph in 7.9 seconds which is still fairly tame by today's standards. Neither car will trouble any of the top-line hot hatchbacks that are currently available in a traffic light face off. The entry level car has a 122mph top speed compared to 130mph in the range-topper.
Overall
Take a look at a used third generation MX-5 and ask yourself what a used Honda S2000 offers for £10,000 more. Yes, the Honda is a little faster but how often will you need to go that fast? The Mazda handles better and even feels better built. It's still one of the best used buys around. Some things don't change.